Atom User Reviews for Toy Story 4
POPULAR TAGS
#familyfriendly
#allthefeels
#mustsee
#hilarious
#toinfinityandbeyond
#kidslovedit
#great
#seeingitagain
#<3
#tearjerker
#nostalgic
#blockbuster
#greatcast
#epic
#lovestory
#mustseebro
#surprising
#lol
#inspiring
#clever
Every childhood feeling returned it was absolutely breathtaking seeing all the characters again! I cried twice and I laughed a million!
Was ok. They should have stopped with 3 though.
Look I love Toy Story, so I was of course excited to see this movie. And................ it's just ok it's not great it's ok
Loved the movie but sad because woody has no child and woody left there will be no toy story 5 right because woody is not there.😪😪
Guaranteed feels. Absolute must-see. Head to the theaters right now, yes NOW.
Key & Peele saved this. Definitely The Godfather III of the franchise.
I liked the movie, but it ruined the ending of the last film
Fantastic addition to the franchise, would definitely watch it again
great movie my son loved it.
Doesn't quite touch the greatness of the first.
Sad story line and not very interesting.
I LOVED it!! I also was pleased that my 12 year old son was still willing to go (I was concerned he wiuld think it was, 'too baby). HE didn't think that, but he felt the story line was lacking...Again, I LOVED it!! ;~)
This movie feels like a great family friend you always love to see again and again.
A couple years ago, fans were surprised when Pixar announced they would release Toy Story 4. Many believed the way the company ended Toy Story 3 would be the end of the line for the franchise. Turns out, they had one more story up their sleeve. Toy Story 4 made me laugh, cry and feel incredible happy throughout. We got to be with our favorite loyal hero's one last time as they saved Bonnie's new friend, Forky from throwing himself away and becoming loyal to girl who made and loved him from day one. Throughout, we run into some new and also very familiar faces. While Toy Story 3 will always have the best closure for the the toy's story with Andy, Toy Story 4 ended the franchise just right, with the perfect closure for Bo Peep and the rest of the gang.
I must say it was hard to call. But I believe I loved 4 more than 3. Toy Story 4 hit all the right buttons (just like 3) and then some.
Heart breaking at the end.
Really touching story about leaving the past behind and moving forward. Forky was the best!
Very good film be warned you will cry
I enjoyed this movie so much. I was really tearing tbh. A true toy will always know the way. #loyalty
Must watch summer movie, full of hilarious perfectly timed jokes and heartfelt goodbyes. I absolutely loved it and will recommend to everyone
Loved it! Ready for the next one!
There was so many adults in the theater you can tell the movie was made for us but we had to bring out children along. So many people grew up on toy story I'm glad I can enjoy it with my kid
Original storytelling that aims for your heart.
I knew I wasn't going to be disappointed. It was such a great movie! I almost got teary eyed at the ending. I always been a big fan of Toy Story. I don't care how old I get, I will always support! ❤️
Me and my wife had more fun than our kids 😂😂😂but it's a really great movie I would highly recommended it
Still retains all the magic and nostalgic feel of childhoods gone by as the original. A must watch!
Best toy story movie loved it
I cried so much broke my heart
It was Pretty Nice ..... love to see the whole team working together!!! To Infinity and Beyond 😭
This is definitely an end of an era
Watched this and it made me teary. To infinity...AND BEYOND!!!
It was a great movie. I liked it.
Trash...... should have stopped after 3
Metacritic
As Woody struggles to resolve his fears and feelings, Toy Story 4 transcends toydom. It feels exquisitely alive.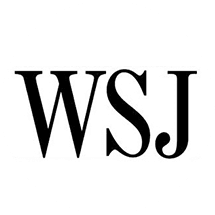 Joe Morgenstern
Wall Street Journal
It bounces along at such an antic pace that its 100 minutes feel like far fewer. But there's a quiet contemplativeness at the movie's heart, exemplified by a long scene in which Woody and Forky make their way along the shoulder of a highway, plastic hand in pipe-cleaner hand, discussing the meaning of life as a plaything.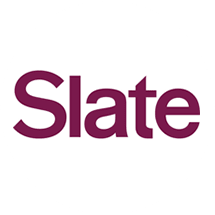 Ultimately, what gives Toy Story 4 genuine heft is that it's a tale of second chances and characters who take advantage of them. Like its predecessors, the film is rambunctious, noisy, genial, unpretentious, action-packed and old-fashioned in a very good way.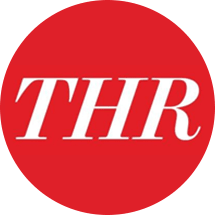 Todd McCarthy
The Hollywood Reporter