Atom User Reviews for Top Gun: Maverick
POPULAR TAGS
#actionpacked
#mustsee
#intense
#great
#blockbuster
#epic
#greatcast
#seeingitagain
#greatvisualfx
#awesome
#dangerzone
#nostalgic
#heartpounding
#amazing
#allthefeels
#worththewait
#mustseebro
#inspiring
#surprising
#datenight
As someone who wasn't born when Top Gun came out, this movie still blew me away. This truly is a phenomenal sequel that really shows how much it was worth the wait. For me, I loved it and Top Gun was a movie I enjoyed. But if you have someone like a parent or you were someone born in the older generations and were there to see Top Gun when it first came out and carry that nostalgia, YOU WILL LOVE THIS MOVIE, you will leave the sat theater amazed by what that movie has to offer. I watched it with siblings and I'm excited to watch it with my dad because I can't wait to see his reaction to a movie that he has loved since he was a kid and just how much nostalgia will hit him throughout the movie. Obviously it's no BEST MOVIE OF ALL TIME, but for my criteria and for what i want from a movie, that's a definite 10/10 and I certainly am excited to watch it again!!!
So many memories watching this movie. I laughed, almost cried, and enjoyed the Top Gun Maverick from beginning to end. It will not disappoint you!
You know it's going to be a good movie when you get goosebumps not even a minute into the movie. Loved it from beginning to end
You must see Top Gun: Maverick asap and in IMAX. It just might be the best sequel I have ever seen in my life! It does the story of goose justice while catching up with his son and maverick years later. Cinematography is gorgeous, practical flight scenes are top notch and the music is amazing. It literally brought tears to my eyes. 10/10 ⭐️⭐️⭐️⭐️⭐️
If u liked the first one go see this one it's just as good if not better hell I'm actually going and seeing it again Monday after work I liked it so much go check it out it's GREAT
Great follow-up movie that also stands on it's own. Rooster did a great job as well and Maverick killed it.
This 80s kid loved it. Couldn't be happier.
Great followup to the original! Penny Benjamin and Iceman were great! See it in Dolby Atmos so you can feel the jet engines! The script was great and the emotion from the actors could be felt! Well done!
The best part of Top Gun: Maverick is that it's one of the few recent movies that doesn't try to implement identity politics.
Perfect Bookend to Maverick's story. This is not about a movie 50 year old trying to recapture his youth. Its a story about a person searching for redemption, meaning and a legacy one can feel good about. This is a very visceral movie needs to be seen in the theater; you very much feel the characters pain, joy and fear. Recommended!
as good if not better than the original
They nailed it by inserting elements of the original while also standing on its own. Truly a great movie!
This is probably the BEST aviation movie ever produced! Tom Cruise and the rest of the cast did an amazing performance in this movie. It will definitely have you on the edge of your seat! Will definitely re-watch it again in IMAX!
No agenda, no virtue signals. Just great entertaining film for audiences new and old.
Best movie I've seen in years!!
Top Gun gets the top spot!!!!!!!!
This was a great reload! I really appreciate the time and care they put into bringing this back! Think I will go see it again!!!!!
Nice sequel after all the years and cruise delivers w his young cast of characters
It was incredible! I highly recommend seeing it on the biggest screen possible :-)
Jet fighter scenes are excellent.
Significantly better than the original which I thought was amazing. Truly an incredible.movie. the attention to detail is off the charts. Awesome!!!
Best movie of the year hands down
It was an awesome movie! saw it in Imax! it was an amazing movie from start to finish! Will definitely watch again!!
I think that was a great movie everything about it was just amazing!
Great movie. Loved the stunts performed by the cast. Enjoyed each and every bit of movie
Best sequel ever! After finishing the movie we instantly wanted to see it again!!!! 30 years was way to long for it to funally have a sequel but it was worth the wait. I hope they have plans for a 3rd!!
by far the greatest movie i have seen.
Loved it, it felt nostalgic while also feeling new. I highly recommend it even if you haven't seen the first one. Seeing it again!
Don't think, just go, probably one of the best sequels ever, definitely the best movie of the year
Waited so long for this movie, and it did not disappoint! From an amazing cast to great music and planes, this movie is a must see! I love the original Top Gun. I don't think this one is as good, but still, it's great! So many nostalgic feelings. I hope everyone enjoyed it as much as I did. Cant wait to rewatch it soon!
This movie was better than I had expected. I had pretty average expectations from it based on the first movie but I am glad I still went to go see this one. I wasn't disappointed and wouldn't mind seeing it again. I cried, laughed, smiled, and went through many other emotions. At the end, I felt like a navy seal myself. Also the visuals and sounds were amazing!
Great movie! Must watch for all adrenaline junkies and aviation lovers!
This movie is Definitely worth the hype. This would be the best movie I saw so far this year. Hope to continue to see great movies like this one
I shed tears of joy during the opening sequence. Pure nostalgia and all the feels.
full disclosure: never sat thru the first one but I will go back and watch I now
it was ok I guess to much taking needed more action but that's just me.
Great movie, action packed
Awesome Movie!! Thumbs Up 👍🏼
long awaited sequel did not disappoint! see it in Dolby !
Excellent! Well worth the wait!
Excellent from start to finish. Tom Cruise never disappoints
Metacritic
In short, Kosinski and his team have accomplished their odd, hybrid mission more impressively than should have been possible. Most importantly, they have, in an age of cartoon computer graphics, delivered action sequences that appear to be taking place in the real world.
Donald Clarke
The Irish Times
Kosinski's dogfights are pristine, incredible feats of filmmaking, economical and orbiting around recognizable space, but given to occasional, inexplicable shocks of pure chaos. Then quickly cohering again.
Dom Sinacola
Paste Magazine
Top Gun: Maverick is one of those rare breeds: a sequel that's better than the original.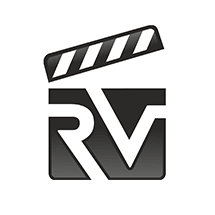 James Berardinelli
ReelViews