Atom User Reviews for Three Billboards Outside Ebbing, Missouri
POPULAR TAGS
#original
#clever
#smart
#great
#insightful
#sad
#surprising
#unexpected
#mustseebro
#thoughtprovoking
#plottwist
#violent
#dark
#real
#depressing
#slow
#lol
#nextlevel
#funny
#alldialogue
One of the best movies of the year! Great cast, great performances!
This movie was great had me guessing throughout the story. superb acting. Sandy
Loved how it made a sad story into a movie that spreads hope and the feeling that things can change and people can change too - for the better
do not waste time or money
I wouldn't recommend this movie to anyone.
Whar an absolutely amazing cast. I knew the main plot but whas still surprised at so many things. Bring tissue!!
It was a bit drawn out, but brought up great social issues in a dark comic way.
Very inspiring, a "not giving in" movie!
this movie sucked. dont bother.
Movie was terrible. Took forever for it to gain momentum and when it finally did, it left the audience with nothing in the end.
Best Film I've Seen in a long time!
Real life situations barring no feelings cleverly and hilariously brought to screen.
A very original well writing movie! A must see!
Only didn't like the harsh language.
The movie is realistic, dramatic and engaging at the same time. The actors are fantastic and the direction is great. Great plot!
Best movie this year. Great actors, good script.
Fighting over billboards. Burning said billboards. Suicides. Random acts of violence. This movie is horrible, no wonder it's critically acclaimed.
a sad truth about real life.
Best movie I've seen all year with great laughs. But make no mistake, as good as it is it is relentlessly depressing. NOT A DATE MOVIE.
The ending left me hanging...
Characters very hard to like.
Thoroughly enjoyed this quirky dark comedy.
definitely an excellent choice to win Academy awards.
loved the depth and terrific acting. Frances is outstanding.
Ending was so dumb and disappointing
This movie never got boring
The dialogue was too forced and kind of cheesy, and the whole thing took a little too long
Everybody should see this film, everybody.
great but prob not a date movie
No shortage of irony and sarcasm. The line between drama and comedy are incestuously crossed in this pic.
Excellent, reminds me of a Coen brothers movie
extremely thought provoking and of the thinness we are in.
Great story, script and performances
Frances McDormand is such a great actress. In this movie you are routing for her to get her justice.
I've never laughed so hard that this is best movie ever of 2017 and it definitely deserves the golden globes and the Oscars.
good story line and dialogue, dark comedy, real sad be warned
A very good movie. Sad and funny at times. The best acting I've seen in a couple years.
This movie was excellent. A must-see for sure.
Fantastic with a snobbish, "you figure it out", ending. It's cinematic masturbation for 2 hours with an ending that stops right before climax (pun intended. apologies).
Had one scene in there that added nothing and that should have been cut. Otherwise, it was pretty good.
one of the best movies i have seen this year!!
Metacritic
The movie is, by turns — and sometimes simultaneously — darkly comic, blazingly profane, flat-out hilarious and shockingly violent, not to mention flippant, tender, poetic and profound.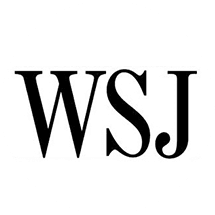 Joe Morgenstern
Wall Street Journal
It is a movie about how anger consumes and destroys, and how the only cure for that anger is empathy, something that's in short supply these days but Three Billboards has in abundance.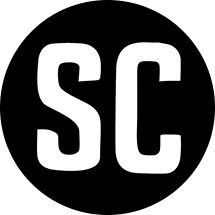 While the film continues almost throughout to generate great whoops of shocking laughter, it's the notes of genuine sorrow, compassion and contrition that resonate.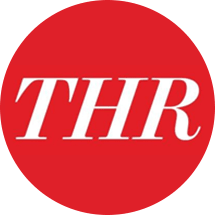 David Rooney
The Hollywood Reporter