Atom User Reviews for The Wizard of Oz 80th Anniversary (1939) presented by TCM
POPULAR TAGS
#familyfriendly
#great
#epic
#mustsee
#original
#seeingitagain
#allthefeels
#<3
#mustseebro
#greatcast
#betteronthebigscreen
#fantastic
#kidslovedit
#fantasy
#blockbuster
#datenight
#inspiring
#greatvisualfx
#clever
#awardbuzz
This has always been one of my favorite movies and to finally see it on the big screen in my fifties was very fantastic
So much better than watching it on your TV with distractions all around. At least once, you should watch this on the big screen. I've seen this movie a gazillion and a half times, but I've never noticed the Tin Man, Cowardly Lion's, and Scarecrow's facial expressions before. It's well worth it to go to one of these screenings and be in the dark theater, alone with the world of Oz.
This movie will always be a favorite. It looked so good on the movie screen as well the sound was so amazing. I remembered seeing it with my family on TV when I was a young lad as this film gave me such joy of happiness. Always love the witches palace guards and the costumes. Judy Garland has such a beautiful voice and her performance was Outstanding as well the rest of the cast.
I was so used to seeing this on tv; fantastic experience seeing it on a large screen!
Great movie, Even better on the big screen 😎
Nothing like seeing it on big screen, loved it
Couldn't miss the chance to see it on the big screen! Still remember what an event it was each year when it was on TV
So awesome to see on the big screen! We watch every year on tv- it's the first movie all my kids sat through from start to finish!
Still much better on the big screen than tv.
May be scary for small children.
It was lovely. I didn't really remember it all that well from when I saw it as a kid and this was a nice way to see it, seemingly for the first time.
Timeless movie. It was great to see it on the big screen with my kids. Y
Seen this movie 1000's of times but on the silver screen it was just magical.
It was wonderful! Seeing it on the big screen for the first time, rather than the many times we have seen it on TV, we saw things we had never seen before. The theater seats were comfortable, with leg rests that could be raised … almost as good as sitting in our own recliners at home! We are looking forward to going to some more of these old favorites during the coming year.
My experience of the movie was greatly enhanced by listening to the children in the audience reacting to the Wizard of Oz for the first time.
it was great seeing it on the big screen, love and always will love this movie. so many life lessons for kids and adults
So glad I got to see this in the theater with my mom and my girls. This is our favorite movie of all times and I'm so happy that we can share the love of it together.
Seeing the first time on the big screen for the first time you see things you don't appreciate watching it on tv. I was struck by the beauty of the colors when Dorothy is first looking at the wonder of Munchkinland. The big screen makes you appreciate how much labor went into the work of all the Munchkin costumes and the beauty of that tornado. Would rather watch movies made like this than any CGI movie.
What a fabulous event to share with a friend.
Brings back my childhood memories. I loved it! ❤️❤️❤️❤️
Who are the 2 idiots who gave this movie 1 star? It's the Wizard of Oz. Nothing else needs to be said.
Every anniversary of this film , I will see it! Must see! So glad I went!!!
Would have given this 5 stars if Closed Captions were available. Luckily my wife knows the movie inside and out.
We decided to take our mom for her birthday. She has always loved this movie and now has her youngest granddaughter loving the movie.
So great being able to see it on the big screen!
Have always been a fan, this was a great experience. Saw things that I have never seen before.
was great to see my favorite movie with my 6 year old daughter who has also loved this movie
I never realized that Dorothy laughed during the Lion's complaint of her slapping him. The big screen made a BIG difference!! Thank you!!
Loved seeing it on the big screen!
Of course a 5 star ⭐️ movie.
Movie was great Once It Started and at Beginning! Staff had to be asked to start movie at 7:20p Then it did not start at beginning Watched on screen as it was rewound and not to official start. Did not get to see Intro by Ben Mancoweiz Very bad experience from theatre operation
My kids loved it and so did I on the big screen.
Great movie but the quality of the image was not what I expected. Poor focus and pale color.
So great to see it on the big screen with the volume turned up to match the size of the image.
It's great seeing it on the big screen after all these years!
Amazing in the big screen. The theatre we saw it at though isn't well managed. In a Sunday afternoon on 42nd Street (AMC empire) only 1 concession stand open with 2 people! Line was so long we had to leave it and walked in with the movie already started. Poor planning by the theatre management.
This was a blast from the past....enjoyed it with my daughter
So awesome on the big screen! Beautiful! Everything was just amazing. And to top it all off to think it was made 80 years ago. Amazing talents of ALL the people involved with the making of this movie. So glad we got to see it on the big screen finally.
We sat waiting for 20 minutes, then when something fast on the screen it was halfway through the open in black and white sequins. We then watch for another 5 minutes as we saw at Dish TV images flying across the screen, what look like a DVD being rewound, and finally after five or six minutes the movie star, halfway through the opening titles. We missed the pre movie discussion, as well as half of the Overture.
Great movie to see with the whole family and the theater was good.
This was so much fun! Took my grandchildren and we had so much fun. Loved singing along and saying the lines with the actors. Seeing it on the big screen was amazing! Highly recommend for lifetime fans!
Great movie. Awesome on the big screen! The color really pops!
So many memories!! Loved seeing it again!
Movie was great just wish it was somewhere else. The seats in the theater were horrible, too narrow, too close, and not much of anything that resembled padding.
So much better in the big screen
Metacritic
This wonderful romp of a movie looks magical on the big screen: colors are a picnic for the eyes, details loom so clearly you can practically touch them and there's a sense of the larger-than-life with a film that's already larger than life.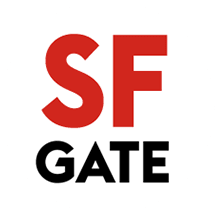 Peter Stack
San Francisco Chronicle
Not only is it wonderfully entertaining, but the issues it addresses, and the way it presents them, are both universal and deeply personal. And therein lies The Wizard of Oz's true magic.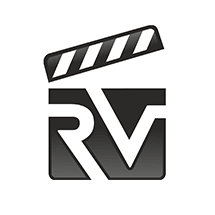 James Berardinelli
ReelViews
The Wizard of Oz remains the weirdest, scariest, kookiest, most haunting and indelible kid-flick-that's-really-for-adults ever made in Hollywood.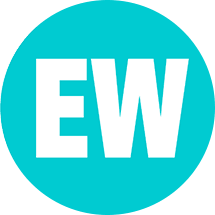 Owen Gleiberman
Entertainment Weekly