Atom User Reviews for The Upside
POPULAR TAGS
#hilarious
#inspiring
#truestory
#greatcast
#mustsee
#heartfelt
#great
#allthefeels
#seeingitagain
#funny
#smart
#datenight
#familyfriendly
#lol
#amazing
#clever
#surprising
#original
#mustseebro
#<3
There is a French movie called Untouchables and it is similar story like this. I loved that one
Good movie i didnt want it to end
Great movie! The ending could've had tighter closer but I still loved it!
Wonderful movie. Not what you usually see Kevin Hart doing but he did a phenomenal job. Wonderful cast and Nicole Kidman never sees to amaze me. Must watch.
This was a nice little heartwarming based on a true story movie.
The Upside is definitely a must-see movie which has friendship between two strangers, giving second chances, a life worth living for, heartbeat, and many more. You are going to laugh a lot and get emotional so bring some tissues.
What a great movie! So so funny, sad, heartwarming, such a great movie!
One of the best movies I've ever seen and I've seen a lot!
Great feel good movie! Brian Cranston is as captivating as ever. Kevin Hart really steps up his game!
Honestly, it was an amazing movie!!!!
I saw the original French version of this film and had my reservations as first, but the American version was pretty good. Bryan Cranston-amazing!
Great Movie, I laughed and cried. Very inspiring! Go see it.
ita a good movie really funny
I went into this movie with low expectations. I thought it would be a soft comedy with some decent laughs. That's exactly what it was. But then I started to care about the characters and was hoping for a dark ending. *spoiler* No dark ending. If someone would have died at the end, anyone, this would have gotten 5 stars because I cared about the characters so much. Instead, it fizzled out into a buddy movie, happily ever after.
A feel good movie that people should see. A completely new and unique story and all the actors were really convincing. The audience loved it and clapped after it ended.
such a great feel good movie, Kevin, my man, you did it with this one!!
Loved the film! I wish it was longer 😂
Well delivered film. There are moments where you are slapping your sides and moments where you need a Kleenex.
Not sure how I feel about the ending but overall I really liked it
This movie was awesome!!! I laughed I cried. Kevin Hart was a pleasant surprise.
Very good Movie. Laugh, Cry & Laugh some more.
It was a bit inspiring because it really makes you think about people with disability in a way that most people dont bother to. Also its really nice to see Kevin Hart do a role with a little more sustinance than the stereotypical try-hard for any zinger role that i usually see him playing. I do believe he's growing as an actor. Kudos all around to everyone who made this movie happen.
Great movie! Worth seeing.
A movie that has a little of everything in it
well done.....very enjoyable.
I enjoyed the movie. Funny exciting throughout the entire movie
Nice movie. Performances were solid.
Was a good movie!! Funny, lighthearted very touching.
It was date nite and me and my wife loved this and we usually don't go for Kevin Hart but bravo brother bravo 🙌🏽👏🏽🙌🏽👏🏽🙌🏽
Fabulous movie loved every minute
Good story and a nice job but not the usual comedy you get with Kevin Hart
I liked the movie, had moments when I laughed. it was a little too long though.
Didn't care to know about the prostitution.
This was Kevin Hart's BEST!
A pretty solid and well balanced movie. Probably one of Kevin Harts best roles.
Great acting especially for Kevin Hart stepping into a much more serious role. The film seems slow, but not at all as a fault. Instead it simply flows from point A to point B in a way that's extremely emotionally engaging. Be prepared to laugh and cry. Must see.
Fun movie based on a true story. Bryan Cranston is the best!
Very funny Brian Cranston and Kevin Hart are great
I'm going to buy it on blueray
Awesome performance by all actors
Metacritic
The film as a whole never takes flight, though not for lack of trying.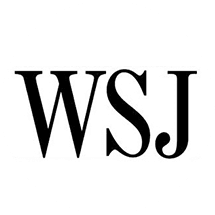 Joe Morgenstern
Wall Street Journal
The pairing of Bryan Cranston and Kevin Hart in the lead roles pays off big time, with more laugh-out-loud moments than the original and some particularly hilarious work from Hart, who steps up his game after his fun if broad-minded performances in Get Hard and the Ride Along movies.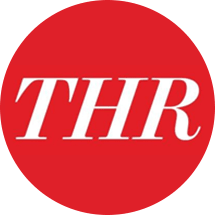 Jordan Mintzer
The Hollywood Reporter
In the end, The Upside is the sum of its good players and dubious politics, wrenching genuine tears from a story that celebrates the rich promise of life in all its shades of joy and heartbreak.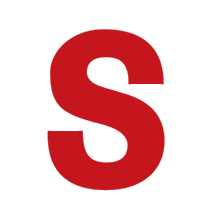 Allan Hunter
Screen International