Atom User Reviews for The Unbearable Weight of Massive Talent
POPULAR TAGS
#hilarious
#greatcast
#clever
#original
#lol
#actionpacked
#surprising
#great
#mustsee
#fun
#unique
#datenight
#mustseebro
#epic
#smart
#seeingitagain
#justokay
#notmyfave
#blockbuster
#boring
Nick F**kiiiiiiiiiiiiiiiiiiiiiiiiiiiiiiiiiiiiiiiiiiiiiiig woah yeah ah...Cage
Oh man, it was great! It was everything I wanted it to be and then some
If you love Nic Cage you'll love this! It's so fun & entertaining & must needed comedic break from the outside world
very nice to see nick cage taking parts of his real life struggles and making them a part of a movie starring him. very well acted. very entertaining. I enjoyed myself watching this movie.
Best part of this flick is only spending 4 bucks from T-Mobile other then that it's not even worth seeing for free
Well-structured, well-paced, very entertaining. Makes fun of itself and the industry tropes while delivering a fun viewing. A+
Great Nicolas Cage original.
Was not as good as I thought it would be, only laughed once
I was surprisingly entertained. I really wasn't expecting much. Funny scenes, and loved that it made fun of itself...made fun of Hollywood, made fun of fans and what "sells". Anyway, it was an entertaining night out.
I laughed so hard I nearly puked!
HE'S NICK FREAKING CAGE YEAH!!!!!!!
vulgar with excess profanity. at least if the cursing was in context it might be more bearable.
I liked it! Yes it was cheesy but worth it!
A waste of Nicholas Cage's acting abilities. Full of predictable scenes and offensive language.
the worst movie I've seen in ages...
I'm a Nice Cage fan. This was a gooood movie. Not disappointed.
Awesome! I enjoyed it very much. I will definitely be adding this to my movie collection when it's out on blu ray
Such a funny movie. Nick Cage is of course a riot and Pedro Pascal is great too. To anyone on the fence about this movie, I highly recommend it. I've seen it twice and laughed just as hard to second time. Such a fun movie.
Honestly was laughing through the whole movie. Loved Pedro and Nick's chemistry on screen. Very solid comedy from start to finish. Would watch again.
Nicholas Cage could have tuned down the vanity. When he dragged out the scream "Nicholas f'ing Cage" it was too much.
it is a terrible movie. it is a waste of time
Not a Great movie waste of time
Wouldn't even recommend to see it if you got a discount like me. Paid $4 to see it. Wait till it comes out on Netflix or something, but I still wouldnt recommend seeing it for free.
Better than I thought it would be
Typical Nic Cage movie as of last decade or so. Another cash grab. Not saying is bad, just par for the course lately. At least he doesn't appear to take himself to seriously.
I know this movie is getting great reviews, but I think it's overrated.
Complete nick cage movie!
If you love SNL-style goof-off cringefests, this is for you. I was expecting a more artful film and was very disappointed.
It was somewhat funny, but the excessive use of language, drug use and alcohol use for inspiration, made it not a family friendly movie but some adults may enjoy it.
It was a cool movie I don't think it needed Tiffany in it but I laughed .
It was ok. If you like Nic Cage, this movie is for you.
Solid Entertainment. Fun all the way through.
Inside Hollywood formula movie
it was fine. would not pay full price for it. thank you t-mobile Tuesday. if I didn't get a discount I wouldn't have watch it. It was interesting
It was ok . I would of waited till it went to streaming .
I would not recommend this movie to anyone!!!!!
No idea what was going on
Metacritic
There are some entertaining meta-touches here, but the entire Gutierrez plot is strained and borderline dull. Pascal isn't a natural comic and the movie winds up fudging his crucial bad-guy status.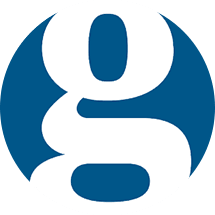 Peter Bradshaw
The Guardian
A cheap, crass and ruthlessly sloppy skewering of celebrity culture that is barely a millimetre above the material it thinks it is so sharply satirizing, Gormican's new film is the definition of disappointment.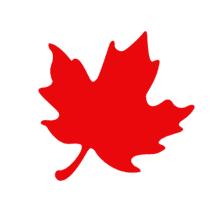 Barry Hertz
The Globe and Mail (Toronto)
The Unbearable Weight of Massive Talent—even when it doesn't entirely work—shows the dedication and greatness of Cage, the impressive breadth of his career, and proves that Cage is, indeed, back. Not that he went anywhere.