Atom User Reviews for The Turning
POPULAR TAGS
#confusing
#boring
#slow
#notmyfave
#badending
#creepy
#justokay
#snoozefest
#wtf
#noending
#cliché
#intense
#predictable
#terrible
#surprising
#stupid
#great
#terrifying
#greatcast
#heartpounding
Honestly the worst movie I've ever seen
Mad plot holes, the lady just runs around the house getting jump scared and then it just ends.
Waste of time, anti climatic the worse horror film I've seen in years
I wasted my money !!! Straight wack movie
What is this crap? I have seen low budget movies 100x greater than this. The entire movie is cliche and the ending....what thef f......did it end? The entire movie theater was boo-ing. Waste of time.
This was just awful the ending was terrible,don't spend your money on this movie
Super slow and horrible I mean HORRIBLE ending 😡😡😡
It didn't make any sense. not worth seeing
What was up with that ending? Did they fire the writers last minute and decide to just put it out as is?
The best thing I can say about is that it was only 1:35. Not scary.
A great horror flick! Worth seeing
WTF kind of ending is that?? It doesn't explain anything. Plan on leaving confused about what you just saw.
ummmmm im only giving this many stars for Finn Wolfhard! the ending...what!?
the plot somewhat okay but the ending...I mean it had no ending!
The movie was great but the girlfriend and I did not like the ending
This was a genuinely upsetting movie visit.
First time I ever seen people not leave after a movie ends
Shid I wasn't watching it😅😉
Wish i would have just waited to see it at home
Horrible movie to watch nothing like the trailer... damn what a waste of time and money
I much rather watch the Amy Schumers comedy special on netflix...
Everything was so good til the ending. the ending came at a weird time in the movie. I hope there's a part 2 to explain why it was left off that way.
If I could put no stars I would
The whole thing was confusing and I didn't find it spooky or scary. The end was so so dumb. Plz don't make part 2 cuz this one was boring
it started off good, but the ending was confusing. I didn't understand it.
Terrible ending, left no questions answered
ending was so cut their wasn't even time to enjoy it
Terrible ending I am very confused.Not very adequate
This movie was terrible, the ending made no sense and the movie itself didn't do enough explaining. The plot was fantastic if done by the right studio. Don't waste your money, it will be in a goodwill for 99 cents very soon.
McKenzie Davis did an unbelievable job so did the other actors . really good movie
When u read this comment know to not purchase a ticket for this extremely stupid movie...
Good movie; kinda got confused in the end but recalled that the movie was called the turning so the ending made sense after realizing the title
one star only cause zero wasent an option.
great acting!! but not an interesting plot or well written story.
Not worth, save your money. I want a refund
Metacritic
The Turning damns itself with good ideas turned bad and a flat-out ugly execution. Its talented cast can't save it from cheap scares, poorly edited set-pieces, and a bad twist that leaves a worse taste in your mouth.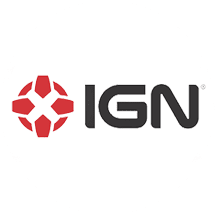 The Turning sacrifices narrative and emotional coherence in favor of a series of would-be scary set pieces that seem mainly designed to discourage aspiring nannies from pursuing the vocation.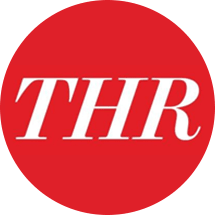 Frank Scheck
The Hollywood Reporter
Instead of intriguing ambiguity, this updated version – which had a long and bumpy development – offers only maddening confusion...With false endings within false endings, it's the sort of movie whose final fade-out will leave audiences groaning in frustration.
Stephen Whitty
Screen Daily