Atom User Reviews for The Suicide Squad
POPULAR TAGS
#actionpacked
#hilarious
#greatcast
#great
#seeingitagain
#lol
#epic
#blockbuster
#mustseebro
#funny
#greatvisualfx
#intense
#leavekidsathome
#surprising
#mustsee
#clever
#original
#heartpounding
#allthefeels
#smart
A DC movie done right actually really good
If I could give it zero stars I would. This movie is simply awful. It's nothing like the original. Story line is subpar. Save your money. Nearly everyone in the theater was disappointed.
Terrible story. A real hodge-podge of hot topic tropes....
i walked out 1hour of the movie really disappointed i wanted a refund
Movies great on its own but I was not prepared for how gruesome it is through out the whole movie. Nothing like the first movie.
Action packed yes! But as a whole no good. Wish I didn't spend $70 to take two kids to see it. Should have watched it at home on HBO. Would have hated it the same but I would still have the $70.
The movie was enjoyable but could definitely be enjoyed at home.
Best comic book movie ever! Any comic book fan would love this movie!
Wish I could rate it lower
opening was great, everything I expected and more. by the third act it was by far the worst DC film.
It was okay to watch once. Idris Elba carried it.
A little too much gore for my taste with a pretty mediocre story.
DC Comics misses the mark AGAIN!! This movie is worse than the first suicide squad. The writers and producers seem to have NEVER plugged their noses into a comic book. It's not that hard! This is the last time I'll pay to watch any DC comic movie other than Batman or justice league
The first one was amazing … I left 45 min in and couldn't get my money back … it was utter trash
One of the best DC movies in a while you got to see this movie it's a must see
The suicide squad is james gunns version/take on the villain/anti-hero task force x storyline and it does pretty much what its supposed to do, at times its very dark, comedic, full of action, slow burns, twists and theres enough blood and gore to satisfy all of the fans who wanted the first film suicide squad 2016 to have it. Without spoiling anything theres a ton of unexpected character deaths but that doesnt takeaway the creativity and variety of character development. Go See it, just dont take the film too seriously. I give it a 4/5, Only problem is the trailers are very misleading vs when you actually go see it.
Definitely better than the first Suicide Squad. James Dunn has hit it out of the park with this one.
Much better than the first Suicide Squad.
James Gunn is the saviour of the DCEU
Stupid premise, stupid action sequences, new superhero's were not believable.
Great action packed movie with good actors. Worth seeing at the theaters.
Loved it. Very much a representation of what the DCEU could be with a distinct storyline that tell different stories of many characters while also leading toward the same story. Hence #RestoreTheSnyderVerse
Not gonna lie this is. better than the first one and I agree with Harley, if you cough and don't cover your mouth, you need to die.
Great movie, very funny, a tad long and way better than the first one.
The movie was nothing like the first Suicide Squad. This was a great disappointment for me and I hope knowone else wastes their money on this movie.BoooooooBoooooBooooo
It is an average movie, better that what DC has put out in the past but that's not saying much. It's a little funny but most of the jokes are worse than other James Gunn movies like Guardians of the Galaxy. If you're considering watching this in theaters over HBO max don't it's not worth it. Overall this movie is the definition of average and will be forgotten in a few months.
Different than I expected but absolutely a must see! If you love comedy and action you'll enjoy this movie!
Eh. It's just OK.. The first one was better but if you just like to see a movie with lots of killing that really has no point, then this is a movie for you.
Loved the cast, but especially John Cena in this a lot more than I expected to be completely honest! definitely seeing it again!
Great time at the theater!
A gory exploration of Deadpool-esque violence and comedy, somewhat hindered by a predictable plot and the patchwork performances.
overall was a good movie can't be mad!
Loved it. Let Gunn do more DC.
Was waiting for this sequel. Loved the original characters and of course Harley didn't disappoint! Was hoping joker would be back 😢Don't want to give anything away but I give the plot a 6 and the funny punch lines a 7 1/2.
It's ok not better then the first one
Great self aware little action romp that keeps on giving
I loved it ,a little long but still good.Will go see it again and tell all my friends to see it
Its was ok. Had its funny moments though. Loved Harley
Metacritic
Not only does it find the nastily enjoyable vibe that eluded its predecessor, but it also tells a story worth following — while balancing its most appealing character with others whose disposability (they aren't sent on suicide missions for nothin') doesn't prevent them from being good company onscreen.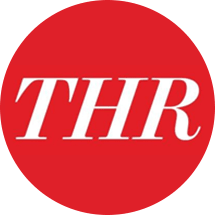 John DeFore
The Hollywood Reporter
Margot Robbie and Idris Elba shine, balancing humour and edginess in a blockbuster studded with visual wonders and inspired set pieces.
Tim Grierson
Screen Daily
After that thrilling opening act, The Suicide Squad settles down into a more conventional (if still satisfying) superhero adventure. The story flags a little, and some tricky editing in the final act designed to keep up the energy just makes the climax more confusing. Still, the opening is a blast — and the whole thing looks like a Fellini movie compared to Suicide Squad.