Atom User Reviews for The Star
POPULAR TAGS
#cute
#fun
#awesome
#great
#insightful
#meaningful
#<3
#lol
#kidfriendly
#mustseebro
#epic
#funny
#entertaining
#clever
#musical
#original
#smart
#amazing
#surprising
#nice
Beautiful movie for the family! Loved it! New twist on original story, was cute and funny!
Beautifully made movie. My kids loved it.
This movie was amazing and uplifting for my soul.
adorable family friendly Christmas movie! not at all what i expected!
I love this movie so much. I want this to go on Vudu and DVD
Family-friendly! Kids thought the animals were hilarious.
It was a great start to Thanksgiving!!!
everyone of all ages should see this retelling of the birth of Christ through the eyes of the animals. I will recommend this movie to everyone I know.
Great movie about the true story of Christmas
in was the most awesome movie I wach we my family
Great movie for children.
take the kids to see this, wholesome and inspiring
Great movie for kids and adults alike very entertaining.
it was a beautiful movie my little one had love it it was the first time that she did not talk through a movie she was silent so I know that this movie had her so speechless
something that was not theater
The story of Mary, Joseph and baby Jesus through the eyes of the animals. Very cute film for all ages.
Perfect way to start the Holiday season
I believe the animals could have been more entertaining. Very predictable. story was inaccurate. Overall great learning lesson for the children who believes in God.
great way to share the real meaning of Christmas with kids
A cute, creative twist on the Nativity Story. This movie left me with warm fuzzy Christmas feelings. More people should be seeing this!
My nieces were mesmerized from being to end!
GREAT movie my entire family enjoyed it!
this application still may money
lived it! great for families and friends!
it was a great movie for the kids. I enjoyed it
Such a cute movie of the Christmas story from the animals' perspective. If you're a Christian, you'll catch many other biblical references. Great movie 👍
a beautifully made cartoon about the true meaning of CHRISTmas. tons of clever wit, beautiful scenery & inspirational music. very well done. looking forward to the soundtrack & taking the dvd home for a new family tradition.
Metacritic
The movie delivers a modicum of magic without getting pious or gushy. It never soars, though, or burns especially bright.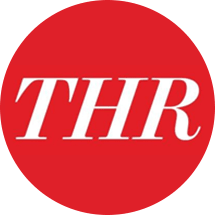 Sheri Linden
The Hollywood Reporter
The results are an uncomfortable mixture of sanctimony and silliness.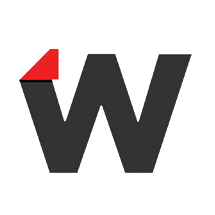 If you can get past the many bizarre inconsistencies, The Star is a relatively decent film for young Christian audiences. The writing, voice-acting and animation are unremarkable, but they get the job done, and the film's heart seems to be in the right place.