Atom User Reviews for The Prodigy
POPULAR TAGS
#creepy
#intense
#surprising
#terrifying
#justokay
#predictable
#greatcast
#notmyfave
#original
#heartpounding
#mustsee
#leavekidsathome
#datenight
#clever
#boring
#great
#slow
#cliché
#seeingitagain
#snoozefest
Where's the horror? Not what was expected, waste of money. 🤷🏾‍♀️
Movie was better then I thought it would be! Definitely go see this movie!
I seriously did not expect this movie to be as good as it was I loved it
The only reason I'm giving it two stars is because that little boy carried this movie. Interesting concept, poor execution and zero gratification.
I hope a second part comes out.
Went into this movie with rather low expectations. Tbh we expected it to suck but it was actually so good, scary and completely cringe-worthy. Definitely a must see!
All in all, this was a good movie. It was definitely theater worthy in my opinion although it was highly predictable. To me it was anyway.
I enjoyed this movie, it was very suspenseful.
The plot is not scary but it will feel creepy
Good movie just not scary at all! The kid was creepy as heck....
The ending was predictable
this movie was a waste of time and money
starts slow but picks up.
Actually ended up leaving, moving made no sense.
I Personally did not like the ending very much!
could have been more intense
Didnt like how it ended but it was good
Sorryyyyyyy! Honestly you can wait til it come out on redbox.
It had two.scenes that made me jump. The ending sets up a sequel. I saw it using a free ticket on the Atom app so-no complaints.
The movie wasnt that good. Alot of awkward acting moments and decisions
Rated it a five because although most horror movies involve kids the plot was original and the guy sitting next to us made it quite funny other than that pretty good !!
What if your kid's body was taken over by a murderer? Well don't worry because that can't really happen. Or can it?!
Don't like this kind of ending....
The movie plot was very slow. I was expecting it to be scary but it wasn't. But one thing is, the cliff hanger left me wanting to see part two when it comes out in a few years.
Really liked it. The movie was much better than the preview for it.
It wasn't the best, but it wasn't the worst.
Movie was okay. Definitely wasn't intense enough.
Remarkably cliche. The moms last line, the super dramatic "nnno...nnnnnnoooo..." was some of the worst acting I've ever seen. I mean it literally tells you what's going on, and why...but doesn't explain the killer and his urges nearly enough. Just confusing, cheesy, and all around stupid.
Enjoyed the movie, very creepy!
it was okay...could have been way better. should have been pg-13.
awesome movie, had me on my toes the entire time.
Definitely Netflix worthy
I liked that it wasn't the typical exorcist type possession. Great for thinkers. Little boy needs a spanking for sure.
some parts of the movie could have been better.
For an hour and a half, it was something of a slow burn. But yeah, that kid was creepy as hell, he was great.
I liked the fact it wasn't too predictable. It was a little creepy.
Be warned, It is not a scary movie. The actors made some very stupid decisions in the movie, that normal real life people just won't make. By the way, the ending sucked, looked like it's leaving room for a sequel.
First half was a little slow but picked up in the second.
Metacritic
Another stroke of casting fortune was landing Scott as the disturbing Miles. I hesitate to applaud any business decision that encourages a kid to channel the spirit of a rapist and murderer, but the young actor accomplishes what I can only assume The Prodigy set out to do: make you reconsider parenthood, and just how much paprika you should stock.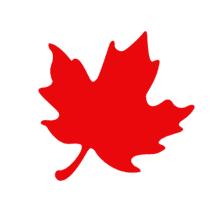 Barry Hertz
The Globe and Mail (Toronto)
The film's cardinal sin isn't so much that it's unoriginal as that it's so uninvolving it almost assures attention deficit will set in early.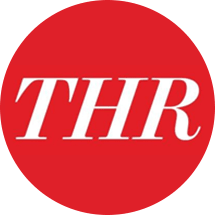 Justin Lowe
The Hollywood Reporter
The Prodigy may offer some shocks to those susceptible to this genre, or who have never seen it before, but to horror fans it will probably seem unremarkable and even bland.