Atom User Reviews for The Photograph
POPULAR TAGS
#lovestory
#datenight
#blacklove
#greatcast
#mustsee
#allthefeels
#great
#inspiring
#seeingitagain
#<3
#girlsnight
#original
#smart
#slow
#justokay
#clever
#boring
#epic
#intense
#heartpounding
Haven't been to a movie theater in a long time. I saw the previews and thought it would be a great love movie. Very disappointed that I was fighting to stay awake. We left the movie before it got to the middle. What a waste of money!Should of been a Netflix or Hulu movie.
🖤🖤🖤🖤 black love . Love it see love to promote it
Saddened the leading lady had to settle for a guy ghosting her with poor communication skills and she compromised everything to "get the guy" but he didn't actually do anything to EARN her. Stellar cast which was my single motive for going to see this in theaters on opening weekend. Would appreciate a better deserving male lead (read: major character flaws he actually failed to overcome at all from start to finish yet somehow Mae is the one apologizing in the end???). Periodt.
No chemistry between the two main characters; that was the biggest flaw.
So...the best part of the movie was the background music...Honestly I think they should have made the whole movie just about the Mom...Welp....Let's just stick to 'Insecure' Issa...
my date loved it. I did too
This is a wonderful movie
Made my boyfriend tear up! We loved it! Great love story
Beautiful black love story!!!
Loved it. I smiled during the entire movie.
great cast love the soundtrack
The movie was a little long with a slow pace
Incredibly SLOW, stupid plot!
I loved every minute!! It a great love story. The soundtrack is bomb af too
great movie for that special person to go with
I really enjoyed this movie the characters made you want to fall in love.
Was Kind Of boring. Fell Asleep.
A love story that was really needed!
Enjoyed the movie, Lakeith is such a great actor. I felt he did have to carry scenes without help from Issa. It was also great seeing black people in a movie without someone being a criminal. The movie showed regular black people falling in love.
the movie was good I just wish the connection was displayed deeper it was like a uncertainty on the love side..
This is modern day Black Love and Life
I really enjoyed the back story more so then the couple in the "main story" (on the trailer). I do have the day the way that he looks at her is uncannily!
It's was cool. Girlfriend said "It needed a better story". Other than that, it was ok. Doesn't match the title though.
Beautifully shot love story that shows how the past can impact our futures. We really enjoyed it.
stare at me like he did and you'll be out in the rain so fast.
Truly enjoyed this movie. It tells a love story without all the mush.
It was a beautiful love story!
The Photograph was a great movie inspired by blackLove just poor decisions people make in general when it comes to love. I would go to theaters again a second time to watch, I just love it.
Great movie to go see for date night
Unique love story, awesome soundtrack and could wath6again & again.
Movie was garbage. I was looking forward to some black love instead I was so confuse I fell asleep don't waste ur time smh
really bad. i thought it would've been better.
Great movie, I absolutely loved everything about it.
Wanted to see this movie based on the main characters. The title was misleading, it definitely didn't follow the storyline. And then I saw that Will Packer was a part of the production...smh no wonder it made absolutely no sense. If you wanna support a black film then ok go see it other than that you'd be wasting your time and money
Metacritic
Although the film sometimes dips into muddled melodrama, those occasional setbacks can't derail a story filled with warm, resonant characters trying to fathom their own hearts.
Tim Grierson
Screen Daily
The Photograph is a romance-heavy star vehicle for Issa Rae and Lakeith Stanfield that's deeply flawed but both sexy and thoughtful. Writer-director Stella Meghie's fourth feature (after The Weekend, Everything Everything, Jean of the Joneses), thick and multi-layered with a lush and precise visual language, invites the audience to look beneath the surface of a standard meet-cute.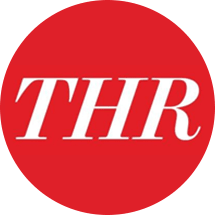 Beandrea July
The Hollywood Reporter
Though it's an intoxicating blend of modern and vintage romance, The Photograph, while flawed, is most intriguing when it peels back the layers between a mother and daughter who never really knew each other in life, but whose stories eventually intertwine in ways they could have never imagined.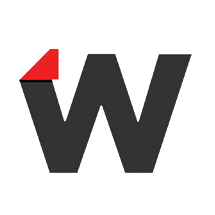 Candice Frederick
TheWrap