Atom User Reviews for The New Mutants
POPULAR TAGS
#greatcast
#intense
#greatvisualfx
#justokay
#creepy
#slow
#notmyfave
#great
#mustsee
#fantasy
#surprising
#predictable
#actionpacked
#boring
#original
#heartpounding
#clever
#seeingitagain
#cliché
#epic
I don't get the negativity towards this film. I found it very enjoyable, though I wished it was longer but it was really good for what it was.
Stupid movie don't waste time or money
The movie started of slow. You were confused at the beginning. The mutants had amazing powers. But failed to show off their potential. What could have been a great action scene ended up being a fight from someone's imagination. I should have waited for redbox
What is wrong with the people criticizing this movie for not being "for" children or pre-teens when it's a PG-13 movie with a known horror bend to it? If you didn't like the movie, fair, but why do these people even get a vote? They've clearly displayed they don't have the capacity for thoughts that should occupy any of our time.
Absolutely loved it! I'd watch it again and again!
Pleasantly surprised. I enjoyed it. Magik was great. I thought it would be a wreck, based on all the issues in filming, but it was actually pretty fun. Solid B.
Terrible. Slow. Bad story. Would not recommend. Inappropriate for any kids younger than teens. Disappointing
gave it 3 stars because it wasn't a bad movie per say but it should have been longer first of all second its not really for kids 12 and under i think, it wasn't that scary and and no post credits. i think it was still a decent movie but it fell like i could of watched this on Netflix or Disney
This movie was trash!!!! I feel like I should of been paid to wait it! It is like a movie you watch b4 u go to die.
Slow to develop. Not a film I would recommend. The story didn't develop well and I was still scratching my head at the end.
Don't know why this film stayed in limbo for so long before the world crisis, because upon release the build up to this movie stayed lukewarm and proved just that. Bland is giving this title just the right credit.
It wasn't that bad Wasn't great either
If you know nothing about the story, then this not your movie. The horror elements are really good. If you have not read comics it will be hard for you to understand, those who have read comics know this better than the causal movie goer
should of been better for the time it took
Great cast, provocative CGI. But thematic elements fall almost outside the Marvel / Fox scope. Not good enough to be memorable, yet I would encourage anyone to see it. Not for children. Needless sexuality.
I thought it was pretty good but fails to act as a good ending to the Fox X-Men franchise. Had it come out 3 years ago it would be much better!! It had a lot of potential but it's still worth a watch and if you're eager to get back out to the theaters then it's a good movie to do it with.
better than Dark Phoenix though not as scary as the trailers made it seem
Weak story line with dismal acting. Don't waste your time. Not the Marvel movie we've come to expect
Movie was very slow to get to action. Expected more. No one really used their powers. Wasted money.
would have liked more content, very short!
Not the worst X-Men movie, but could've been stronger
This is not your traditional X-Man/mutant movie. It's more of a horror film revolving around kids with mutant powers. There are no big setpiece battles in it, except for the one at the end, and the buildup is slow, but to me it was worth it. No, this one is more of a psychological horror film, taking its time with the Big Reveal, but it's definitely worth your time to go see it.
I gave it 4 stars because it had gross homosexuality in it and because of that it got 4 instead of 5 stars.
First hour wondered what the plot was..second was better but still not great. Fox just can't make very good Marvel movies that often.
Almost good but also a little bit of a stretch. Magik and Lockheed steal the show.
I like it. Good story. Would love to see more marvel horror?? See the mutants really use there powers to fight demons.
Too much of a disconnect with the actual story lines that exist
well I glad I finally saw it, wasn't terrible and wasn't really awful at all. loved the story line but left open some loopholes. kids have great chemistry together I thought. I hope that it's a modest success. check it out .
it surprised me. good 👍 Umbrella academy vibes
Maybe a Disney plus/Netflix would have been better.
A coming of age movie and how no one ever fits in, except they have powers. Preferred Anyas character with the little dragon.
I very much enjoyed this movie. The characters were well acted and entertaining. Nice little spin on the x-men universe. All in all it was fun.
I guess I was expecting more but over all it was alright.
This was not the typical Marvel movie; for that I was somewhat disappointed while also finding it equally refreshing.
I'm really disappointed in this film after having waited so long with studio push backs and COVID imprisonment. I liked the idea of the horror genre over the standard super hero one however this film left a lot to be desired. There were some good castings yet the acting was flat and uninspired. There was a failed attempt to add depth to characters but the predictable teen lesbian relationship was gonna help. I had stayed through the credits hoping for glimpse of Dr. Nathaniel Essex yet there was any. This movie doesn't even warrant a sequel to physically introduce him.
It was ok I wish it was little bit longer
great movie but y does it seem like now every movie has to have a lesbian or a gay guy
It was not the movie I was expecting to see. Once I was able to set those preconceived notions aside. I was able to enjoy it.
I was legitimately surprised. Even though this was the first cut of the movie, I really enjoyed it.
Metacritic
The New Mutants' greatest failing is that, even as a spinoff, its drama is puny and its spectacle nonexistent.
Tim Grierson
Screen Daily
Instead of funnelling his inspirations into one singular vision that he could call his own, Boone has made a Frankenstein of a franchise movie, a giant elevator pitch that leads directly to the sub-basement of originality.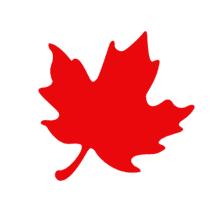 Barry Hertz
The Globe and Mail (Toronto)
Generic and, at its best, straining to be heartfelt.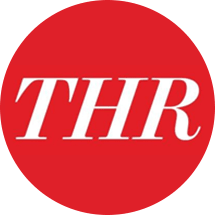 Jordan Mintzer
The Hollywood Reporter