Atom User Reviews for The Marvels
POPULAR TAGS
#fun
#actionpacked
#greatcast
#familyfriendly
#hilarious
#great
#greatvisualfx
#epic
#lol
#mustsee
#seeingitagain
#surprising
#blockbuster
#girlsnight
#allthefeels
#fantasy
#justokay
#clever
#kidslovedit
#<3
This movie is far better than it's being given credit for as the MCU haters and the Brie haters are out in force. However this is a sold upper mid level entry in the MCU. The chemistry of the 3 leads is great and Iman Vellani is a SUPERSTAR who brings much needed heart and charm to the MCU that's been missing. Hopefully they build around her in the next phase as she's wonderful. The villain is just another snarl and smash job and that is certainly an issue Marvel needs to address as the best movies a great villain to drive the action and that is missing here. But this is a fun, well acted, spectacle that moves fast and looks great. Hopefully they continue building on this moving into the next chapter.
Probably the first marvel movie I've seen in a long time that got it right. Wasn't too long, the story didn't jump and it just worked.
Loved it. really funny, cool story, and good action.
ignore the Critics and watch it for yourself. form your own opinion
It was fun and I loved it. The three leads had great chemistry with each other. Action was good. And of course, Goose, nuff said!
Really fun movie to watch definitely check it out
The trio is amazing. The rest of the movie was very predictable, and the villain was very bland.
The worst mcu movie to date
It was good! Check it out yourself! Cute buddy movie with the stage being set for so much more!
ties in 4 of the shows/characters! definitely a B+. highly recommend you watch it if you're a marvel fan. the action is amazing and the comedy is great. Doesn't feel dragged out. The mid credit scene is freaking awesome! fans will be happy🤯🤯🤯🤯🤯. I might have to watch it again.
great movie, the chemistry between the Marvels is top. loved the supporting cast. the villan was definitely lacking no personality and 1 dimensional
It sets the tone for future movies
Check your penis at the door isn't needed at this movie
This was an awesome movie Don't let the haters tell you otherwise. Parts of the movie were definitely laugh out loud. Highly entertaining and wholesome family fun.
Loved this movie! Thought it was great!
best MCU movie this year and last!
Fun, light, and under 2 hrs! Great MCU edition
Great move, action packed with an overall feel-good vibe. I literally laughed out loud a couple of times and left the theater happy and excited.
It has pacing issues and some things that randomly don't fit, but overall it was enjoyable. Kamala Khan and family were the best.
Love it!!! It was soo much fun
The Marvels was an absolute blast. A great movie that was action packed, sweet, and funny. It did a great job of setting up the MCU for multiple upcoming projects.
Fan worthy. Nicely ties into other series and films. I really enjoyed it.
I must simp for the Absolute Queen Miss Bree. The Movie was better put together than most of the haters are leading you to believe. But the Villain. All the Marvel Villains have been disappointing since Thanos snapped his last.
Zero stars wasn't an option
It was an ok movie. Not a big MCU movie but it wasn't bad. Things didn't make sense but I laughed. I feel like they're just waiting to set up the larger cross over movies.
Loved the cast and the chemistry!! Loved finally seeing an update on cap marvel and spectrum. Kamala is always fun to watch!!
I loved it. It was action packed and it brought together some very interesting storylines. A lightheartedness that wasn't super cringe.
Movie was undoubtedly great , funny and the actions had to be done of the best I've seen in a while
This was a fun movie. It could have used another 20 minutes for the lead characters, though.
Finally a Fun Marvel Movie. It's been awhile. Glad we are back to fun movies that don't have some underlying political messaging.
This movie was way better than expected. I give it a 7/10
Feeling the magic of the MARVEL world is waning but the performances of the leads are great
It was a good movie, I loved it, a great family movie My favorite character movie was the cat
Lots of surprises that is coming to the future of MCU and more female leads as well.
Oh lord this movie is bad and it is 100% on the writer. The cast was great, even Brie Larson. They were fine . The CGI was fine. Everything was fine except the writing. This was worse than any fan fiction I have ever seen. whoever wrote it knows nothing about these characters, character development, dialogue or pacing. It was simply atrocious
Mediocre plot but really really fun. Ms Marvel really makes the movie.
Great fun fantasy action movie.
I loved it, I think it was very well made!
Just another marvel movie!
Metacritic
Thanks to Larson, Parris, and Vellani, The Marvels feels like a breath of fresh air.
It brings me absolutely no joy to report that The Marvels is terrible, and the worst film yet in the Marvel Cinematic Universe.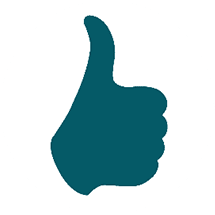 Christy Lemire
RogerEbert.com