Atom User Reviews for The Little Mermaid
POPULAR TAGS
#familyfriendly
#mustsee
#greatcast
#great
#lovestory
#kidslovedit
#fantasy
#epic
#<3
#beautiful
#greatvisualfx
#amazing
#seeingitagain
#allthefeels
#lovedit
#inspiring
#blockbuster
#awardbuzz
#hilarious
#datenight
Considering this is my favorite movie of all time, I had very high hopes and expectations of the live action adaptation. After watching The Lion King and disliking it a lot, I wasn't expecting much. I was completely blown away. Halle Bailey is the true star of the movie, and I cried SEVERAL times. The Little Mermaid is by far the best one in their lineup of live action adaptations!
True to original and couldn't have loved the cast more
Such a great retelling! The film is stunning on the big screen, Halle Bailey truly triumphed as Ariel!! Stand out performances: Ariel, Sebastian, Scuttle, King Triton! I loved the expansion on characters especially the Ariel's sisters and Prince Eric!
Great movie! Halle Bailey and Melissa McCarthy really did great and embody their roles!
It was absolutely breathtaking, casting was amazing delivery was exquisite! 10/10 Halle you took it!
Absolutely breathtaking cast and visuals! Halle Bailey is just beautiful with the best singing ever!! Amazing!! The changes they made to an already wonderful movie only made it better! Definitely a must see!!!
All of the old Disney vibes with a new age twist. The kids and I loved it. 1000x better than the Lion King remake.
Amazing and so nostalgic! I was nervous about the new songs but I loved them! Will be seeing again with my children ❤️
Wasn't sure what to expect. I'm a 66 year old man who went with my wife to see this adaptation of The Little Mermaid. What a nice surprise! The movie was entertaining, touching, and enjoyable to see. We watched in 3D which added to the experience. This is a feel-good movie worth seeing.
I loved the movie, Hallie Bailey is priceless. Beautifully done.
Halle Bailey absolutely shined in this role! What a talent
I absolutely loved this Movie 😍
Wonderful music, story, and acting. Loved seeing all the little girls smile.
Halle was incredible! The visual effects are amazing!
I loved 🥰 this reimagined 2023 live action version it definitely gives a little nostalgia from the original 1989 animated film,amazing casting Halle & Melissa's role as Ariel & Ursula definitely gave 💯 🧜🏽‍♀️ 🪼🐠🦀 and Jessica Alexander Ursula's human alter ego as Vanessa she played it very well. 🐚 💜👏🏾👏🏾👏🏾 and Jodi the original Ariel made a cameo 😍 10/10
visual effects are amazing and I really enjoyed this live action Disney film
Absolutely gorgeous movie. The entire cast, especially Halle, were incredible. The additions to Eric's character and the connection between him and Ariel were perfect and elevated the story. The visuals were beautiful, and paired with the music score made for very enchanting scenes and transitions. I could say so much more, it was just that good.
wish they didn't give her dreadlocks. 😪 but was cool if you watch it without comparing it to the original.
Hearing the kids clap and laugh was so heartwarming 💜
I honestly did know what to think before going to watch it. The only reason we went is because my 3 years old begged us to, and I was pleasantly surprised! I hadn't liked the last few remarks of Disney movies but this one redeemed my faith in Disney remakes! It was beautiful done, it was a bit long but my 3 year old enjoyed it and so did my husband! We listened to the album on the way home! Great family movie!!!
Absolutely amazing cast and breath taking vocals from Halle Bailey. Phenomenal movie , I've already bought another round of tickets. Love you Halle , I didn't realize how much I needed this. 💙🧜🏾‍♀️
Great Interpretation Brought Back Good Child Hood Memories
I cried at the end. Relived my childhood watching it and Halle and the rest of the cast were amazing ♥️
I understand the efforts that the production team made to foster a unique style of a broadway-ish Burlesque underwater look to counter fact the visual extremities that the movie of water (Way of Water) ever created. But it didn't just work. The visuals are weird. I am so glad Ariel could ever be human again so we don't have to experience the cold and strange sea world anymore (most of the times). However, the amazing cast delivered such a warm and sensible feeling to meet the want to be part of the upper water world. As the generation matured by the animated Little Mermaid, I would say the Little Mermaid indeed have been given the time's most treasured gifts - love, courage, undying innocence of youth and the cinematography of the Blair Witch Project. Two things I couldn't bear though- how can they mess up the song Under the World? That's such a winning song. And why do we have to listen to Eric sing? Because we don't get enough Harry Styles-alike singing?
Beautiful cinematography, lots of action, great acting
Perfect. Gorgeous. Surprised how much I loved it.
So beautiful … must see …
great movie everyone loved it great singing too
if i could watch this movie 100 times i would, this live action and avatar 2 go hand and hand as two of the most aesthetically pleasing films EVER, the whole cast did awesome but i am especially proud of halle and jonah for their acting and voices in this beautiful film. i loved it so much
It was pretty good I really liked it but nothing can compare to the original I have no hate against it just like it
Halle Bailey 🤎🖤 did a beautiful job. Her voice 🎶 was everything 😊. Melissa McCarthy 💜 did great.
Awesome movie! Loved it so much
blew my expectations out of the water just like Ariel.!
My 12 year old daughter and I loved it! She cried! Just great! I could definitely watch again
Great movie,a loved all the actors and loved how international the cast was!
I loved every second of this movie! I've seen it twice already!
best movie in theaters!!!
My girls and I thought it was OK. Flounder definitely looked weird, and scuttle was insanely annoying. Didn't love the new songs, but Halle Bailey and Melissa McCarthy were AMAZING. The underwater visuals overall were gorgeous. They did a good job adapting the story as there are things in the animation that aren't in the live action. LOVED the surprise cameo. Most people I talked to loved it
this movie exceeded my expectations. the cast was amazing. I highly recommend to see it!
I wasn't disappointed at all. Movie was fantastic ♥️
Metacritic
Halle Bailey is fantastic as Ariel, and Daveed Diggs delightful as Sebastian the crab, but it's still a late-stage capitalism slog.
Leila Latif
Little White Lies
The Little Mermaid is both slick and satisfying, meeting the primary challenge of allowing parents and kids to create memories around seeing it together. Setting aside its other assets, Bailey's out-of-this-world contribution alone serves up the kind of splashy entertainment that justifies getting out of the summer sun, and in terms of being enjoyed far beyond that, might even have legs.
Bailey is, unfortunately, completely failed by the dull, misguided production around her. As the studio has done with other live-action remakes, Disney betrays its own lack of imagination and an essential misreading of what made its original children's fare such a joy to audiences in the first place.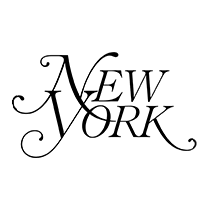 Angelica Jade Bastien
New York Magazine (Vulture)