Atom User Reviews for The Lion King
POPULAR TAGS
#familyfriendly
#great
#allthefeels
#kidslovedit
#greatcast
#epic
#inspiring
#nostalgic
#hilarious
#mustseebro
#mustsee
#greatvisualfx
#beyoncé
#seeingitagain
#<3
#original
#heartpounding
#intense
#datenight
#justokay
They could have just used the original cast recordings for the voice and it would have been better
Most of the scenes were straight from the cartoon and brought back great memories but also left me wanting to see the original. With such excellent visual effects, I thought the characters would show more emotion at key moments. Sorely missed Ed's character and wished the hula song was used but am glad I saw Lion King in theaters...again 🙂
dis-emotional scenes. what a disappointment
The movie is visually beautiful but the songs aren't sang like the original and they changed some of the most famous lines. It didnt have the same feel as the original
Visually great, but missing heart
You guys got a whole Jamaican woman singing the circle of life in Africa 🤦🏾‍♂️ and it sounded like Beyoncé couldn't read. I should've waited until amazon has it for rent. Waste of $43
Everyone except for Timon and Puumba seemed to not want to be in the movie. Scar!!!! Ugh. It felt as if a corpse was voicing the character. The voice actor for Simba as a cub wasn't good his singing was terrible. What's up with the hyenas. They were horrible. Where was ED?!? Again the only characters that were worth watching was Timon and Puumba. Though they had more lines then the cartoon version, they stayed within character. Movie is awful
Movie was a bit rushed. But still brought back a lot of childhood memories.
Great way to bring an animated film to life!!
Not a bad watch, just don't go in with high expectations.
Voice acting and music was terrible-the extent to which it was terrible really surprised me. They ruined what might have been a great remake.
It followed the original film line by line. The few moments that they changed a sentence structure here and there felt like a middle school student's perfunctory attempt to cover up their plagiarism.
It wasn't as good as the first one and Beyoncé playing Nila was a terrible decision.
Being able to actually want Lion King in the movies was a blessing. As an adult I remember the moment we gather around the tv and popped in the old vhs... The movie was amazing! I would definitely love to watch it over and over!
it could have been better.
fabulous scenery in 3D, music was derivative but moving, fun to hear the celebrities without seeing them, Zazu was marvelous.
Eh was ok, original had better music. Daughter and wife didn't even seem interested. Visually it was nice but wait for it on netflix and save yourself the $
total waste of time and money. A MUST NOT SEE!!! not even worth watching on Redbox or Cable.
Very well done with the exception of Scar's main scene ("Be Prepared"). Still think the original is the best version but the animation of real animals was truly incredible to watch. The casting was excellent but Scar would have been done best by the original actor.
Not as great as the original but after 25 years I can say that it brought back great memories!
True to the original but lacked a little heart... maybe they made them too realistic and lacked the emotional face expressions needed to pull off the feels.. still great to see the remake!
They left out all the emotion and heart, the animals had no emotion and neither did the voice acting.
Very Well Done! Come see, hear and feel for yourself!
It didn't live up to the expectations. The scenes that led to the climax ran slow and disengaged the audience. The few exciting scenes were short and the emotion was lacking. However, I fully enjoyed the different dynamics played by Chiwitel Ejiofor as Scar. Brava! And Timon and Pumbaa never fail to entertain!
love the animation looks very realistic
It's was same as the animated film.
The live action was amazing. The added banter and commentary was a great update. In general though, I felt like the acting could have been better across the board, it wasn't terrible, but it wasn't the best. I still prefer the original overall. James Earl Jones still killed it tho.
I love watching it in 3D, Timon and Pumba are the highlights of the movie, the entire audience sung the "Hakuna Matata" song
Amazing remake I've ever seen! All other remakes are just the same I think. The Lion King was Top Notch. It's my all time favorite. The visual effects are just amazing, Especially in 3D. Must see if you love The Lion King.
After Aladdin, I had very low expectations for the new "live-action" Disney movie. But this movie almost lives up to the original and stayed true to the original story. My only complaints would be that Beyoncé's voice seems too mature for the part of Nala and Timon's voice doesn't live up to the original cast member. Great movie though! I would recommend it 100%.
At first I was on edge on whether I would enjoy it or not. But once I saw it, those childhood memories came back!
Missing Heart, felt rushed, voice acting was not great. Disney should have used the original voices. Most of the scenes lacked emotions and no facial expressions. It's a great movie to get out the house with the kids, but go with low expectations and you won't hate it .
Great movie perfect remake must see movie of 2019
good stand alone movie but not as good as the original
leave your tard at home. don't need to hear tard grunts every 10.seconds
Exactly like the cartoon. Good movie.
Good movie, just can't beat the original. Story line was on point, but the songs were off. So glad they had James Earl Jones as Musafa, could have easily been 5 stars of they could have gotten more of the original acts on board and left the songs as they were.
Could have been better...
Love love loved it! I literally was singing the songs out loud...sorry others! I was worried that the new actors' voices would ruin it, but all did a great job. The realistic animation added something new to this great story. My favorite characters were Simon and Pumba( hilarious!) I think they needed to bring back Jeremy Irons voice for Scar. Go see this movie!!
Loved it! Was impressed with the animation and was happy that it was stayed true to the original. A few extra scenes helped bring the story together.
Even better than the original! Will see it again!
Best in this summer so far in terms of family movies and about the people who's said it wasent like the original with the songs your wrong they did leave parts out but it's not exactly an easy thing to train real animals for a movie like that and put all of the original details in at the same time it's a great movie dont let anyone say other wise
Metacritic
Blessed with some excellent voice performances, this new King is familiar but still lively enough to encourage audiences to emotionally invest again in story they are already so familiar with.
Tim Grierson
Screen Daily
By and large, very few remakes, other than Gus Van Sant's shot-by-shot reproduction of Psycho, have adhered as closely to their original versions as this one does. Everything here is so safe and tame and carefully calculated as to seem pre-digested. There's nary a surprise in the whole two hours.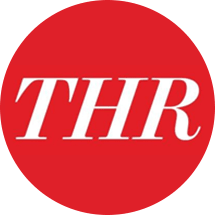 Todd McCarthy
The Hollywood Reporter
Uncanny singing animals aside, a secondary effect of the film's commitment to zoological verisimilitude is to place the voice actors in a relatively powerless position. It's a strange choice to assemble an all-star cast from various walks of celebrity—actors, pop singers, rappers, comedians—and then make their only contribution a verbal one.