Atom User Reviews for The LEGO Movie 2: The Second Part
POPULAR TAGS
#familyfriendly
#kidslovedit
#funny
#hilarious
#clever
#lol
#greatcast
#great
#actionpacked
#seeingitagain
#mustsee
#cute
#greatvisualfx
#allthefeels
#everythingisawesome
#surprising
#smart
#<3
#epic
#original
THIS SONG GONNA STUCK INSIDE YOUR HEAD!!!!
very funny and kid friendly...alo lots of jokes and references for adults too.. #BruceWillis
The plot is slow to build, making the first half very slow. The second half is better, although not exceptional. There are several funny lines, but not enough to carry the entire movie. Compared to the other LEGO films, it just doesn't hold up as well; not horrible, not great... but ok. I would suggest waiting until it comes out on video, unless you can get a decent discount on your tickets.
The 1st LEGO movie was funnier and better and Batman LEGO was as well , not as many funny lines
Relax and have fun, clearly the creators did and that's a good thing. If you pay attention you'll find they poke fun at themselves and do some silly stuff that's just simple fun. It isn't the first movie. This one is more fun but only if you release your inner kid and just enjoy. And let that song get stuck in your head.
Story was pretty weak. Part 1 was waaaaay better and original.
While it doesn't amaze at the level of the first film, "the second part" does satisfy with Lego creativity, some surprising laughs, and a heartfelt surprise that families will appreciate.
It was awesome!!! It gets especially great during the third act!! I loved it all! So good! Also the music is a really great addition and the new characters are very entertaining , especially Rex Danger Vest and Queen whatevra wannbai
Not as good as the first, bit still enjoyable. if you liked the first it's a pretty safe bet you'll like this one too.
Not nearly as good as the first one. Way too long with not enough plot to support it. Just meh. Glad I didn't pay full price for our tickets.
Me and my boys Loved it, they laughed alot!!! Funny for adults too. Must Stay for the critics!!!!!👍🏼👍🏼
Falls on its face. A boring, humorless, and wandering tale, which is completely predictable. A far cry from the fun of the first movie!
i laughed out loudly manu times and could hear other adults laughing in the theater as well.
This song gonna get stuck inside your.... heart 🎶
Good movie overall. Not better than the first imo though.
was a fun movie not as good as the first one, was made i think for the kids who watched the first one when it came out. Has some life lessons at the end lol
The kids really enjoyed the movie. I found myself laughing out loud a few times
Was an okay movie for adults. Definitely kid friendly and a family movie.
Just as fun as the first!
This was slower than the first one, few adult jokes for kicks. At least the kids will have fun
The message at the end of the movie was very inspiring. The message was more about not changing who you are and to be yourself.
was a good movie to watch as a family
it was confusing at first and very boring for a short while. It picked in the middle than lost rowards the end. I think they waited too long to make part 2.
Surprisingly good story. Clever humor for kids and adults. Do yourself a favor and really listen to the song during the ending credits. Awesome!
These movies are the Toy Story of today!
compared to 1st not as good but was alright kids like it, few good quips in it adults can laugh at.
Not as relatable for only children
While this movie seems like a lazy cash grab at first, it's a must see for anyone who saw the first one. The movie has a great message while not taking itself seriously, in a good way! Everyone will love it!
They did it again! Might even be better than the first.
Batman is always a highlight
Not as good as "the first part." Too quirky and sing-songy for me. A little over-the-top with kid-like humor. Good to watch at least once, though.
Really good movie, a lot of the really funny parts are in the trailers
Our son loved it but it wasn't our favorite kid movie that we've taken him to see. Honestly it just seemed like they rushed the movie if it makes any sense,the lego Batman movie is way better.
One of the best cartoon films I've seen in the last 12 months, right up there with Spider-Man into the spiderverse. I great movie to watch with your siblings, very down to earth lesson. Recommended.
loved it! its not as good as the first one but still an amazing movie.
Great for the whole family with a good take home message!
Another great Lego movie. Not as funny as the first one, but the music and the character played by Tiffany Haddish made up for it.
Didn't see the first one but for a kids movie it was pretty funny
Kid friendly, with plenty of adult movie references. Fun for all!
Love It! Great For The Whole Family!
The kids loved it, me not so much.😂
It is an awesome movie. I give it 5 stars
Songs are still stuck inside my head!
Not as good as the first one. Kind of boring in spots. Message of movie was good, but should have been emphasized more.
It was good, but not as good as the first one which is to be expected. Still recommend everyone seeing. Storyline was a little rushed for me but the jokes were still there.
Great movie! we love all the LEGO movies! My 7 year old daughter loved it!
For a kids movie it sure does teaches a great lesson on understanding others and opening your heart.
The movie clears up it's message from the first one. Not everything in your life is awesome, but that doesn't mean we can't make it awesome with the help from the people who love and support you.
Not entirely what I expected but the humor was still funny, and the film was still good!
Awesome movie, we loved it!!!
Left a great perspective on real life compared to the original
great family movie my daughter enjoyed it loved it
One of my favorite credit sequences ever!
great movie... lots of jokes parents will understand. job well done.
Metacritic
A hugely ambitious sequel, joyous and genuinely complex, that's charged with dramatic and musical energy to the very last frame.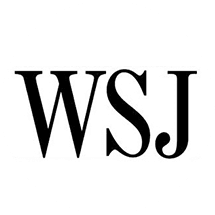 Joe Morgenstern
Wall Street Journal
Very cute and very sweet. There was that part of me, though, that kept thinking about the first LEGO Movie, and how much of a genuine Hollywood aberration it seemed — if not a flat-out miracle. The Second Part is fine, but even its title suggests it's more cog in the machine than disrupter.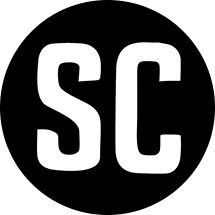 The fun pop-culture riffing remains, but The Second Part lacks the density of ingenuity, humour and whiz-bang action that marked the first film. Rather than bursting with imagination and wit, the sequel feels busy, overstuffed, a little routine.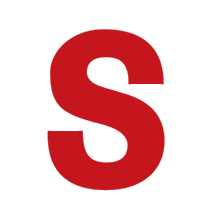 Tim Grierson
Screen International