Atom User Reviews for The LEGO Movie 2: The Second Part
POPULAR TAGS
#familyfriendly
#kidslovedit
#funny
#hilarious
#clever
#lol
#greatcast
#great
#actionpacked
#cute
#seeingitagain
#mustsee
#greatvisualfx
#everythingisawesome
#allthefeels
#surprising
#<3
#smart
#epic
#original
The plot is slow to build, making the first half very slow. The second half is better, although not exceptional. There are several funny lines, but not enough to carry the entire movie. Compared to the other LEGO films, it just doesn't hold up as well; not horrible, not great... but ok. I would suggest waiting until it comes out on video, unless you can get a decent discount on your tickets.
The 1st LEGO movie was funnier and better and Batman LEGO was as well , not as many funny lines
Story was pretty weak. Part 1 was waaaaay better and original.
While it doesn't amaze at the level of the first film, "the second part" does satisfy with Lego creativity, some surprising laughs, and a heartfelt surprise that families will appreciate.
It was awesome!!! It gets especially great during the third act!! I loved it all! So good! Also the music is a really great addition and the new characters are very entertaining , especially Rex Danger Vest and Queen whatevra wannbai
Not as good as the first, bit still enjoyable. if you liked the first it's a pretty safe bet you'll like this one too.
Not nearly as good as the first one. Way too long with not enough plot to support it. Just meh. Glad I didn't pay full price for our tickets.
Me and my boys Loved it, they laughed alot!!! Funny for adults too. Must Stay for the critics!!!!!👍🏼👍🏼
Falls on its face. A boring, humorless, and wandering tale, which is completely predictable. A far cry from the fun of the first movie!
These movies are the Toy Story of today!
The message at the end of the movie was very inspiring. The message was more about not changing who you are and to be yourself.
Cute movie - our 5 year old loved it.
A very fun time for all ages.
My 5 year old couldn't wait for the movie to be over. Not as good as the first movie.
It was a very funny and colorful movie.
Funny and entertaining! Great movie!
its hard to catch lightening in a bottle. its not that this one isnt a good movie but it git a bit too meta for me over the first. it's still great for the kids and family but maybe not so much for adults.
it was a cute show. I liked it more then the first one
This movie is freaking awesome. We need more movies like it these days.
it was an amazing movie! I went with my Daughter and she loved it! its a giod way to relax your child after a long day and also to have a conversation after the movie about the action.
i laughed out loudly manu times and could hear other adults laughing in the theater as well.
My six year old loved the movie.
It was ok. Maybe because I was exhausted.
It was ok. Not as good as the first one.
Terrible movie. Two kids asked to leave early
Kids will enjoy this movie definately...
Boring. Was kinda upset about it
Funnier jokes than the first, a surprising sequel!
Seemed to drag on. My kids didn't like it very much. When it got to one point my son asked if it was supposed to be a kids movie due to the adult humor. 1st was way better.
I left because it was so annoying
Didn't hold my 9 year old & 5 year old attention.
Very funny. No real plot. Our son needed to explain the Jurasic Park links/refernces.
It was okay. Fell a little short of the first one.
The casting was perfect, the plot, and that song is still stuck inside my head a month later lol
Cliche and trying to smack a message over your head
Not as good as the first one, but kind of funny.
I love the part where emmet made the house with so many rooms.
My son and I loved the first movie and the second movie did not disappoint.
definitely not the better one. Liked the first one better
loved the first one better but still enjoyed it!
Great me and my friend are in our mid 20s and honestly loved this movie
Metacritic
There are certainly laughs and clever gags along the way, but there's also considerable effort, without commensurate payoff.
Lord and Miller are two of a small handful of Hollywood screenwriters whose style is instantly identifiable. They're adept at flicking a dozen jokes in different directions in the same minute of screen time. If "Lego Movie 2" tries too much, and gets lost in its own messages about familial cooperation, that's the price of their brand of invention.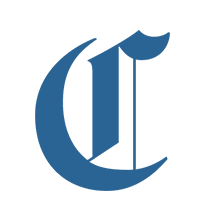 Michael Phillips
Chicago Tribune
The LEGO Movie 2: The Second Part doesn't quite match the original's spark and creativity, but it's a worthy chapter in the ever-expanding Lego movie universe.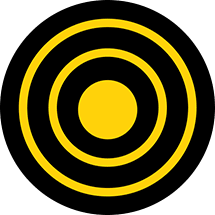 Richard Roeper
Chicago Sun-Times