Atom User Reviews for The Lego Batman Movie
POPULAR TAGS
#fun
#funny
#lol
#clever
#great
#hilarious
#batman
#mustseebro
#epic
#rofl
#smart
#cute
#<3
#satire
#original
#ok
#blockbuster
#nextlevel
#campy
#surprising
my family enjoyed the movie.. I recommended it
It was okay. Not as funny as expected. Folks in the theatre laughed but I didn't as much. I got the jokes but they just weren't that funny. My kids enjoyed it more then I did and so did everyone else in the theatre. With that said I suppose its worth it, just wasn't so much for me.
Was expecting a tie in from the Lego movie and it never came.
better than Batman vs superman
Ok movie, had some funny moments, good kids movie.
Lego batman is to the lego movie what cars 2 was to cars.
Not even close to the humor of the original Lego movie. #bored #ifellasleep
The music alone is just amazing
gonna see it again with fam
Best batman movie since TDK
I love that Lego has managed to create movies with surprisingly splendid and strong endings.
A ton of great and epic references, must see.
If you know some things about Batman's mythology it will increase how much you laugh during the movie. But even if you don't know anything about Batman you can still very much enjoy this movie and have fun!
Family friendly for all ages
It was a great movie about teamwork😢😀
All the good parts were in the commercial.
It was a good movie for kids
Hilarious! A treat for everyone
false alarm = buzz kill :(
Wish I could get a refund and my time back.
The first half is MUCH funnier than the last half, but it's a really fun movie.
fun for kids. not equal to Lego movie. seems like Lego trying what they can to make money
I love how it used things from all of the Batman movies, including the shark repellent.
Great movie with my boys!
Fell asleep a couple few times and I love cartoons!
Good movie a lot of Dialogue and singing.
Outstanding! Really sharp and funny! Loved it!
great movie, would go see again.
Best Batman movie in years!
Metacritic
If The Lego Movie was a delightful tribute to the multifaceted experiences of playing with Legos, this movie is like one of the licensed sets that inspired it: Less essential, more market-driven, and still irresistible for certain kids, fans, and nerds.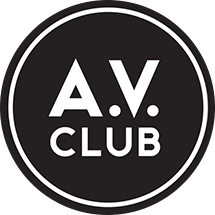 Jesse Hassenger
The A.V. Club
While The Dark Knight won't be supplanted any time soon as tops among Bat-movies, the new film makes a strong argument for second-best simply by taking time to explore the core of Batman that others haven't: He's a complicated mess who can't get out of his own way long enough for the greater good.