Atom User Reviews for The Invisible Man
POPULAR TAGS
#intense
#heartpounding
#clever
#mustsee
#creepy
#smart
#greatcast
#great
#greatvisualfx
#surprising
#terrifying
#epic
#original
#seeingitagain
#datenight
#mustseebro
#actionpacked
#leavekidsathome
#justokay
#predictable
Did not expect it to be good, but omg! It was great!
The invisible man was a great take on how domestic violence is still at large and how some men will go through great lengths just to keep control of their "significant other". I really liked the movie. It was definitely worth the $16.66 that I paid for it. 😁
Not what I expected. I almost had at least two heart attacks
Great jump scenes and twist ending.
Predictable ending, plot mostly unbelievable, disappointing
slow, intense at times, overall could've ended better.
The idea of a person becoming invisible and causing a lot of chaos is a creative idea, but for one woman?? Unfortunately, there isn't enough character development to tell the audience why the estranged husband is so obsessed with the always intensely-looking Elisabeth Moss. The relationship with the sister and cop friend comes off very strained and unbelievable. Just not a cohesive story. Great idea, and I loved the concept of an invisible man setting a person up for murder, but man, just fell short of what could have been a really good movie.
This movie will have u going back home looking around ur own house for an invisible person 👀
I didn't think it would be that good but it was great. I was tense the whole time. Definitely recommend.
it takes you back to the original Invisible man in the 60 but over all good movie
I think they tipped their hat too early , otherwise it is a good movie, and you should see it!
Had some great moments, but major plot points were predictable. The lend fell flat for me.
We enjoyed this movie, better than we expected and the previews for this didn't give it all away.
Good flick! Definitely builds you up on the paranoia of feeling watched and lonely at the same time. You want people to believe. Creepy vibes throughout.
Waste of money. I can't believe I risked catching corona virus to see this. It had it's moments but, definitely zero stars. A dramatic ending with some real suspenseful action would of been great.
It was okay. Clearly it was a "Me Too" movie. This could have been better honestly. The ending should have been better. Go in with Low expectations that way you watch it for what it is..a simple cliché movie.
I had chills the entire time and after. Great movie!
This movie has the audience on the edge of their seat as it follows the protagonist through an intense invisible manipulation at the hands of her abuser. Must see & completely satisfying!
Things escalated way to quickly to build character development. But was not bad.
Some logic problems but overall pretty good
Great twist on the Original(s).
Never a dull moment. You could not even look away in fear of missing a part. Soooooooo intense. A must see. Love it.
This movie is a really nice movie to watch I didn't find it scary at all and this is coming from a person that hates horror so that fact that I could watch it megs it was a great movie. I honestly laughed during the movie and it has a heart plot twist to it to. So I highly recommend it just don't bring kids there are some scenes that are really unexpected.
Good movie. I thought it was a bit drug out in a few spots but still a good movie.
Not what I expected. Plot twist indeed.
I love the crazy stories! Well done!
All the intense parts were shown in the preview. Bummed 👎🏻
I was surprised on how good it was really good movie.
The best movie I've seen so far in 2020!
great movie. very suspenseful. was very much like Hollow Man. but a newer version. I wish the main character girl was someone else though. her face was her distracting in the movie lol. but it was a great date night movie. never boring.
The movie is very predictable, and the actions of the star and her sister and friends are unbelievable/dumb.
This movie was not what I was expecting. it was better. Well thought out and well executed.
My partner likes few films....she loved this movie!
It was a predictable movie with questionable scenes. The first half was pretty boring, luckily it picked up, but it wasn't that great.
Very suspenseful. Really enjoyed it!
You have too see the best so far this year
5 stars just for the house in Australia alone!
FANTASTIC MOVIE ME AND MY GIRLFRIEND LOVED IT !!!
Metacritic
It's powered by a truly harrowing performance from Moss, and with the exception of one plot thread it probably telegraphs a little too obviously, is cleverly constructed for maximum dread — and maximum audience identification with Cecilia and her precarious grip on sanity.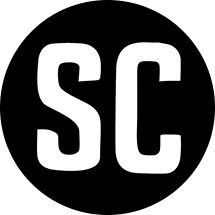 By the time the film begins approaching the two-hour point, the feeling sets in that perhaps Whannell is stretching his conceit a bit too far for its own good. But it's hard to deny his ingenuity and flair with genre tropes and keeping his audience somewhere approaching the edge of its collective seat.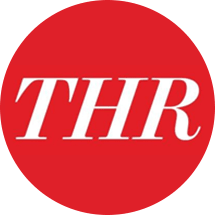 Todd McCarthy
The Hollywood Reporter