Atom User Reviews for The Intruder
POPULAR TAGS
#intense
#creepy
#greatcast
#heartpounding
#datenight
#mustsee
#surprising
#great
#predictable
#suspenseful
#actionpacked
#clever
#seeingitagain
#justokay
#leavekidsathome
#terrifying
#cliché
#mustseebro
#epic
#slow
I would definitely watch this movie again!!!
At some point you have to trust and believe in your husband
I'm not gonna lie, I wasn't really expecting much from this movie but it's actually pretty good & worth seeing. The plot unfolded perfectly & casted to perfection.
Great ending wish there was more of the movie towards the end.
Boring. Traditional story line. Don't waste your time or money
I enjoyed watching actor Dennis Quad being a total creep . Great casting crew
it's a Redbox night type movie, $2 movie rental
This was one of those out loud commentary kind of movies from the viewers. Some of the things just didn't make sense. I liked how it ended and I understand why it ended that way. So if you don't mind hearing people talk out loud to the screen then you should see it.
Should have just went to Netflix.
The entire movie was told in the trailer
This movie is best seen at home on DVD
The ending could've been better but decent overall.
better ending smhhh...refund
Kept me guessing and surprised. Felt it was missing more storyline from the owner guy, and more development of the ending.
Very surprising, I haven't jumped in my seat in years!
Really great movie. Every intensed, surprising, unpredictable. The case were amazing.
It was ok...Not great but not that bad either.
This movie was better than I expected. They did really good casting this movie.
Short and leaves out information that they could've added.
A little slow but enjoyed it!
I loved the cast, it was a less than expected ending but the movie as a whole was pretty good.
The movie started off slow. The things Dennis Quaid did in the beginning wouldn't have gone over well with a real black family. The 1st or 2nd incident would have been his last. Also, the ending was terrible. See another movie.
Although predictable we still enjoyed it. I love Meghan and Michael together. A perfect date night movie. Moreover, I appreciate the fact that it was directed and self financed by Deon. No Hollywood money just making movies by us for us. I cant wait to see more from Deon!!!
I was okay it's kinda like every creepy stalker type movie the cast was good
Dennis Quaid at his creepiest!
I was on the edge of my seat the whole time
Movie was great but the end leaves you wanting more
Great movie and excellent job to the cast #meagangood#dennisquaid#MichaelEaly !
It was definitely an original idea. Ending was pretty dope!
surprisingly good and suspenseful
The movie was just ok.. The plot was great, the cast did an excellent job acting but it fell a bit short on its potential. I'm not saying it was a bad movie but it could have been so much creepier and scarier. Dennis Quaid did a really good job being creepy but again with a little bit better writing they could have taken it to a whole new level.
Pleasantly entertained! Great movie for a date night!
The movie was overall good. It had some jump moments but I'd definitely go see it again.
I wanted more for the ending
Will have you on the edge of your seat.
Good Movie Could Of Been More Of A Ending
predictable but I still liked it, loved creepy Dennis Quaid!
this movie had me on the edge of my seat! very good movie!!
Good movie but the ending sucks 😆
Should've been more to the ending!
Such a great movie!!! Will definitely see it again
It was just ok , a bit slow gets better towards the end.
Amazing!!! Women's instincts are always right however, this time round Nop!!
Loved it Michael and Morgan were great together
Predictable. Poor ending. Good casting.
This is a movie where you need to have people in the theater to enjoy it! Dennis Quaid played his role to perfection. For Michael Ealy, he's in the opposite role. He played a crazy stalker in the perfect guy but now he plays a good guy. Meagan Good is just Meagan Good
Extremely predictable, it didn't live up to my expectations.
Girl, do something!!!! Don't await instructions! #thesepeoplearestupid
The movie was very good, I just wished for a better ending, however, I was very into the movie!!! Go check this movie out!!!
A glorified lifetime movie is being too nice
The storyline was a bit predictable, but most Hollywood films are these days. Both cast and acting were great. So, it was worth the 1.5 hours of my life!
It was okay for me. I just don't like how the Dennis Quaid character was obsessed with the wife. And the ending is too all of the sudden for me.
I loved it I finally picked a good movie for movie night
great movie! would see it again!
The End should have been told !!!
Metacritic
A cookie-cutter thriller that takes its time getting to the (sorta) good stuff, it's for die-hards only.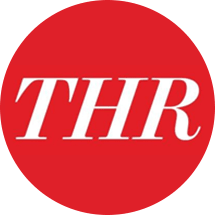 John DeFore
The Hollywood Reporter
The Intruder rings incredibly hollow.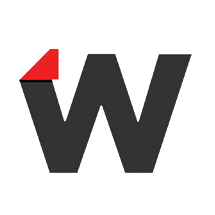 Candice Frederick
TheWrap
A B-movie with a few thrills and plenty of inane dialogue.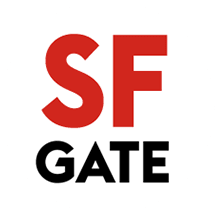 David Lewis
San Francisco Chronicle