Atom User Reviews for The Hustle
POPULAR TAGS
#hilarious
#funny
#lol
#girlsnight
#greatcast
#clever
#great
#justokay
#datenight
#predictable
#mustsee
#notmyfave
#seeingitagain
#surprising
#<3
#boring
#smart
#familyfriendly
#slow
#epic
Didn't laugh once. See 'Dirty Rotten Scoundrels' instead. Same movie but that one is funny.
It wasn't funny. I had high hopes based on the trailer and was really disappointed. Chuckled a few times in the beginning but that was all. The movie has me questioning why it even needed to be made. Plot didn't connect in some parts, certain topics (Medusa) probably should've been fleshed out more. Anne's fake accent for every European "character" is the same- BAD!!! Whether she was French or German she sounded like she was England.
The movie needed more comedy! Good pairing but, the laughs were few and far between for an unbelievable movie. ⭐️
Rebel was amazing and being the butt of the joke consistently in this movie, Anne's character was a bit dry, some parts were funny others I wished the movie was over, some scenes just didn't make sense or were necessary. It was ok I think with a better character script and the segue of scenes could have had more detail and thought put into it. The ending was cute.
Don't waist your Money nor time on this Movie
Just pure comical genius!
Nice feminine touch to "Dirty Rotten Scoundrels," especially considering I have seen "DRS" seven times and knew the storyline by heart. There were surprising moments in "The Hustle" totally unrelated to "DRS" which made it even more interesting.
not worth buying a ticket
A lot of interesting ideas in such a watered down story.
This was a very strange movie. So disappointed in the lack of comedy, character and story
Wasn't split my sides funny but it definitely made me and my friend laugh :)
Rebel Wilson cracks me up. Cute movie.
Rebel makes any movie funny! Yes. there were some parts that were a tiny bit boring but overall GREAT MOVIE! worth watching!.
Very funny, with an actual good plot.
Overall good movie, ending was so so...
Same story as Dirty Rotten Scoundrels but not done as well.
Haven't laughed so much in a movie in a long time. Easy to follow, but good.
I don't know why this has a low score. it's really funny
I love that this movie celebrates women that are funny and the same women have also fought for this movie to represent that. This would have been an R rated movie had it not been for Rebel Wilson standing up to the rating board and calling their sexism. This made me love the movie more than I may have by the end of it. The cast was fantastic, but I just wish we would have been able to see more of all of them because they are all multifaceted.
Exact same as Dirty Rotten Scoundrels, but with women.
Totally enjoyed this flick! Perfect girl date movie. The ending was super cute. Not the BEST movie I've ever seen but I wasn't sorry I'd spent the money. Plus, I love Rebel and Anne so much!
Rebel Wilson was hilarious throughout the whole film! Never a dull moment❤️
I came in knowing the concept, as I had seen Dirty Rotten Scoundrels before, but I did like the updates they made. My partner and I did laugh quite a bit throughout. The only issues being the "training sequence" did not make sense, and some good characters from the beginning were kind of thrown away, and some characters (Medusa) were not fleshed out enough. Otherwise, we liked it a lot.
dirty rotten scoundrels remake
Definitely could have been much better especially with Hathway & Wilson. In my opinion, they tried TOO hard to make it funny & overdid it. I laughed a few times but expected a seriously good laugh & that didn't happen.
this movies sucked. could have been so much better
It's only making money because of big name actresses
Aaagh, I had moderate hopes for this. It has its moments. Few, but it has its moments.
Rebel Wilson just brings down the film and Anne Hathaway has to carry it
Hustle was hilarious! I laughed so hard that I cried. The entire theater loved it, everyone was laughing and enjoying the movie!
funny movie, worth the watch in my opinion.
Most of the funny parts were shown on trailers. It was ok, but more of a movie I'd watch on Netflix at home.
It's not all funny. After seeing the trailer I expected it to be more funny but it was still really good.
love these two just not together in this movie. So underwhelmed.
Exact copy of the iconic movie Dirty Rotten Scoundrels minus the fun element.
OMG this movie is hilarious!!! It is a must see if you like a great laugh.
If you loved Dirty, Rotten Scoundrels, this re- imagining will whet your whistle. It's actually the third movie of its kind, as DR Scoundrels was also a remake. It's entertaining and fun.
Rebel and Anne are a great duo! Also loved the twist ending
Got the job done, funny and witty, Rebel and Ann did a great job.
the best comedy I have seen lately. you dont expect the scenes. I wish they can make the second one and them third one
I loved this movie, I was a little worried at first, but it only continued to get better like a fine wine. Highly recommend!
Caught me by surprise thought it would be a dump fest but was really funny and entertaining movie
I liked it especially rebel wilson! she's hilarious as always
Metacritic
Though the 55 year-old plot's bones are sturdy and its new performers gifted, moviegoers hoping for a mercilessly funny post-Weinstein revenge fantasy (its poster declares: They're giving dirty rotten men a run for their money) will walk away feeling conned.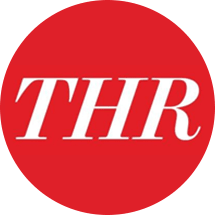 John DeFore
The Hollywood Reporter
The new film is ripe for big laughs with Anne Hathaway and Rebel Wilson as, respectively, the snobby British bombshell with sticky fingers and the rough-around-the-edges though equally cunning con artist, but neither actress is given rich enough material to bring the film's most interesting ideas to the finish line.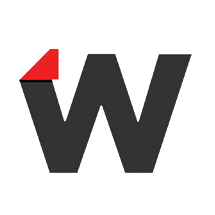 Candice Frederick
TheWrap
A watchable, unnecessary re-do that works hard but lacks the charm to really zing.