Atom User Reviews for The Hunger Games: The Ballad of Songbirds and Snakes
POPULAR TAGS
#intense
#mustsee
#greatcast
#great
#surprising
#actionpacked
#heartpounding
#seeingitagain
#smart
#epic
#clever
#allthefeels
#lovestory
#greatvisualfx
#blockbuster
#datenight
#mustseebro
#<3
#fantasy
#dark
It stuck to the book where it counted and did an amazing job of turning a very thought centric book into a movie
Let me just say wow what a twist! It was beyond what I was expecting!
would've been 5/5 had rachel zegler not been casted.
literally so freaking good died in the theater
I was surprised at how much I enjoyed it. Makes me want to go back and watch The Hunger Games again paying more attention to Snow's and Katniss' interactions.
I was surprised how much I enjoyed this prequel! Very well done 👏
It started off promising but that one Actress could NOT pick her characters voice throughout the entire movie and some of them lines were so so bad 😂 the way the final chapter of the movie felt so so rushed
Yet again another girl boss enters the Hunger Games franchise. An eat from start to finish I fear, gagged and then gagged again!
While it was fairly predictable, due to our knowledge of how the rest of the movies play out they did a great job of keeping it. Interesting the entire movie.
The movie felt like if it was a musical. The acting wasn't the best. It felt there was no plot and they just tired making something.
it was nice to see how tigress and snow got their beginnings. it was a bit slow but has some great points that they can pick up from for another prequel if they choose so.
I like it but to much singing wish was more action
Such an amazing precursor to the Hunger Games we all lov!
It wasn't that great. I kept waiting for it to end. plus I don't like glorifying psychopaths.
A good prequel. Enjoyed it a lot more than 2012 The Hunger games.
I expected a little more actionable and some explanation on who Lusy Gray was later on
I watched the Hunger Games franchise on opening night when I was younger, and it brought back so much nostalgia seeing this one. The cast was amazing and the films always capture the essence of the books.
I think a super boring movie should be titled the LUCY GRAY musical. The first movies were much better than this one. pity
Didn't like that almost at the end got bothering
Great movie with a surprising ending. Sooo good!
Provided a great insight to Mr. Snow!
loved it 10/10. snow looked good w a buzz gah damn
psychologically disturbing
A good prequel to the Hunger Games franchise. I liked the actors / actresses but the storyline was a bit murky and left a questionable ending. Action, drama and cinematography was outstanding as expected from these series. Overall it did not match the originals.
It take long talking not able to action like old before movie.
Theater room was super dirty They didn't clean up at all.
simple line, but shot in grandure , slept well for last half an hour.
Same boring first hour. Last 2 hours were interesting if I didn't have to suffer thru the first one.
Very disappointed in this film
To much information in one, it's just of been parted, movie was to rushed.
Viola had thanksgiving a few days early this year
It was a decent movie, and you can understand the history that the other movies in the series had. Not really as good as the original. Sometimes, prequels are underachieving.
Movie was putting me to sleep. Honestly felt like a story that didn't need to be turned into a movie.
It was streched for no reason
extremely long boring without plot
hard to follow. not that good
A bit long and drawn out. Not a really compelling story.
I didn't like the actors for Tigris or Lucy and couldn't understand the lyrics over the music and fake accent, but the songs are key transitions in the film. I would like to have seen more time on the initial love story to make it more convincing and a quicker end. This movie seems to slow down the longer it goes. It still has some of the art and themes from the originals, though, and the main actor does well.
Metacritic
Seek out The Hunger Games: The Ballad of Songbirds and Snakes. It's deeply mesmerizing and engrossing. You will not be disappointed in this trip to the Districts.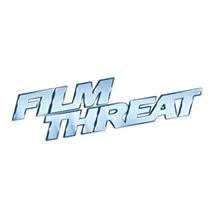 Benjamin Franz
Film Threat
The Hunger Games: The Ballad of Songbirds Snakes, directed by Francis Lawrence, strives to offer spectacle, drama, and excitement. But it's really just a tired rehash, albeit an extravagant one, this time with less appealing characters. As dystopias go, it's a real bummer.
It's a sharp, exciting movie — one that finally gives YA dystopias the ending that the genre trend deserves.
Petrana Radulovic
Polygon