Atom User Reviews for The Grudge
POPULAR TAGS
#boring
#predictable
#slow
#justokay
#creepy
#notmyfave
#snoozefest
#trash
#cliché
#intense
#notscary
#terrifying
#heartpounding
#terrible
#garbage
#surprising
#lol
#great
#datenight
#greatcast
Don't waste your time not scary at all and very predictable
This is not even The Grudge. Save your money.
Story is all over the place
Waste of time and money..I've never seen something so stupid.
It was ok I won't see it agin just not for me I like the old one's lot better
this version should never have been made. extremely boring and not scary at all.
Very Slow...wait for the DVD!
Horrible horrible waste of time and money
The plot was boring and confusing. When it finally came to a close it just didn't leave me feeling satisfied. Yes, I jumped a couple times but that's the extent of entertainment value I got from the movie. I had high hopes since I loved the previous Grudge movies but left the theater feeling dissatisfied.
Better than the original but still very boring.
Worst movie I've ever seen... even thankskilling was a masterpiece compared to that and I hated HASHTAG HATED!! that movie
Need to learn to wait for Dvd release for this remakes of good scary Asian movies. no justice was done.
movie sucks, boring and it's not even scary.
By the concept is not really a Grudge movie, more like The Ring to me.
it was supposed to be a sequel but it was a poor remake with reused events and character with no reason to be there. Nothing made sense, the characters were just remakes, the ending was even the same as the first movie. it was so weird, the old cars the old TV's ? why ?
Didn't even feel like the grudge. Was a waste of money.
Had potential to be better. But ending felt sudden and too many cuts and a few plot holes
The jump scares were alright, some are pretty predictable. It could have gone better if there was an actual storyline though, it seemed like they just took chunks from the original movie, pieced some things together and left you hanging with redundant flashbacks. I'd rather watch this at home and not in theaters.
With so much to work with and so many talented members of the cast this movie sadly disappoints. There are choices that could have been made that were not made. I wish the movie was better but it's not and there's no saving it.
The movie was the worst I've seen in a while
great movie for falling asleep to
The movie was pretty predictable. I've never seen the original but this one wasn't that good. The ending sucked
i only gave it a 2 because it was done well
Nothing can compare to Takashi Shimizu's Ju-on or his remake, 2004's The Grudge, but if we have thave a reboot, this should be it. True to the original's rules but a different story with new characters, I enjoyed it. It was slow paced but creepy. Worth watching.
Not worth seeing in theaters. Just rent it at REDBOX. I love scary movies and have seen all the other grudge movies. This one wasn't that good as expected.
It sucked big time! Not worth it not even with the T-Mobile discount!
Do not watch this terrible movie.
Several jump scares, don't waste your money.
this was a decent horror movie for any other idea than it being a grudge movie. It had nothing to do with the original or the American remake. they had it right for the first 5 mins with the scene in Japan but then that's it. nothing else was the grudge. it was just ghost haunted house murder mystery. change the name of the movie and then I'll watch it maybe one more time but nope just don't watch the movie expecting the grudge.
I BEG OF YOU DONT WATCH, movies complete bogus and I seriously held my head throughout the whole movie asking myself "What am I watching here?!"
I was very unpleased after the preview was worth more than the movie!!!
If you want to be shaking in you seat this is for you. I personally don't find horror movie scary, this one had be shaking!
🤭😱SCARY AS HELL, BLOODY, GRAPHIC, ONE ☝🏾 OF THE BEST REMAKES I'VE SEEN!🙌🏾🙌🏾 ONLY DOWNSIDE WAS IT WAS MAD BLURRY🤦🏾‍♂️🤷🏾‍♂️🤬🤣 I DON'T KNOW IF THAT WAS HOW THE MOVIE 🎥 WAS SHOT OR WHAT👀🤦🏾‍♂️🤷🏾‍♂️🤬🤬🤬🤬🤬🤬🤬🤬🤬🤬🤬🤬🤬🤬🤣
The plot could have been better. The ending as well.
I liked the take of this story. Unrelenting unreasoning poisonous rage is a hard thing to escape.
Good if you wanna catch a quick flick. I didn't have high expectations going in so I wasn't disappointed.
Good movie has a continuation!
I would definitely wait for it to hit movie or red box not worth it at all, very disappointed was so looking forward to it and was let down horribly
Worst movie I've seen in a long time.
Metacritic
Three films into his career, Pesce is batting below average: Last year, he dropped his inventive sophomore stunner, Piercing, and demonstrated range and precision not as evident in his hollow, unrepentantly nasty debut The Eyes of My Mother. With The Grudge, the worst proclivities of that movie override the sensibilities of Piercing and combine with studio horror's "just play the hits" ethos, resulting in one of the year's most unpleasant releases to date.
Andrew Crump
Paste Magazine
Nothing here is left to the imagination, Pesce running down the list of clichés and ensuring he includes every single one. Once the realization that this is yet another cheap-o retread settles in (about 10 minutes in), the rest becomes agonizingly painful to sit through.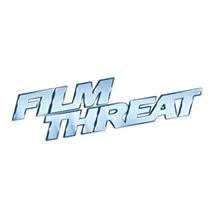 Alex Saveliev
Film Threat
Nearly devoid of scares for the casual horror consumer, it will likely elicit a respectful dismissal from genre connoisseurs: We get what you're trying to do, they might gently say to the filmmakers. It didn't work.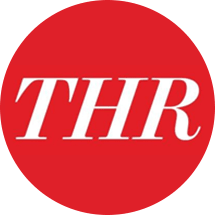 John DeFore
The Hollywood Reporter