Atom User Reviews for The Green Knight
POPULAR TAGS
#fantasy
#slow
#greatvisualfx
#epic
#greatcast
#original
#boring
#indiehit
#seeingitagain
#snoozefest
#smart
#mustsee
#notmyfave
#awardbuzz
#leavekidsathome
#creepy
#clever
#intense
#surprising
#justokay
This movie was amazing! It's as A24 as A24 gets, and I love it for that! Anyone who calls it boring is a boring person to me. This movie gives you so much to chew on and digest. It treats it's audience like they're smart instead of explaining everything, or showing explosions, and telling jokes to keep their attention every 20 seconds. There is some humor and some exciting moments, but what really makes this movie special is it's story and all the different messages of chivalry and honor throughout. Highly recommended for anyone who wants a very unconventional movie that they'll be thinking about for weeks or months after watching.
sorry but it is very uninteresting, boring, and super slow. I kept wanting to leave
If you're looking for LOTR or Pirates Of The Carribean sword play and action, this isn't the movie for you. If you want a thought provoking epic fantasy story that lends itself itself the viewers interpretation, then this is definitely for you. Seeing people can it "boring" but I heavily disagree. It is slow but that is the beauty of this type of cinematography. The creator can take their time and really tell their story the way it's meant to be told. Go in with a open mind and I think you'll find something you like.
The trailer was epic which made me want to see the movie. OMFG if this wasn't the opposite. I dozed off several times in disbelief. My audience was confused the majority of the time as I listened to conversations while leaving the theater. Don't be deceived by the awesome trailer! 😴
Literally the worst movie I've ever seen! I've never walked out of a movie but even the money I spent in it wasn't enough to keep me in that theater. DO NOT WATCH!!
Such a boring movie. Way to long
Hated it. And I don't hate many movies. So boring and made no sense to a simple mind like mine.
Don't recommend it at all
Absolutely fantastic if you are into indie, arthouse films. Only for real cinema fans. The BEST Arthurian movie made.
The movie is shot without much light to the point where the screen is so dark for such long stretches at a time you can barely make out what's going on! I get it! It's the Middle Ages… but they still had SOME natural sun light!!! Bad date night movie!!!
if you like Arthurian Legendary tales, you will like this film. If you are expecting an epic battle movie, you will be disappointed.
I wanted to like this movie, it had a great cast and cool vibe to the trailers. But A24 made it so weird I just blanked out half way through. I believe that studio puts together movies to see how far they can push the weird factor.
Wonderful update of an aspect of the Arthurian legend!
Film was very slow and not to the point.Honestly thought it would've been action packed, but boy was I wrong, it was weirdly creepy and not enjoyable!
This was a really great movie. Production and cameras did wonderfully. The main character and all his encounters really keeps your focus throughout. Scenes were unpredictable and a lot of mystery and free artistic expression involved.
I left halfway through… way to slow and confusing
It's rated R for a reason.
I enjoyed the movie for what it did well, but it felt very slow at several points.
Not good, other reviews were good that's why I took a chance but I was lost throughout the whole movie
weird. not Great by any stretch and I kept wanting more but it just never came. I thought there would be more story or more action or more something but it just did not deliver. too bad I wasted $7 on it.
It was hard.to follow. I'll need to do research on it and compare to the movie. Confused!
The pacing was so slow. Feels like a failed art house movie.
Movie was incredibly slow but well acted.
Most people aren't going to understand the medieval epic poetry is WEIRD. Add to that it's A24 and it's really weird!! But that's what I love about this film!!
Wasn't what I thought but it was still pretty good
Metacritic
Wild at heart, this quiet epic casts a lingering mystical spell, perfect to usher in the forthcoming autumn nights.
Hannah Strong
Little White Lies
It embraces the strange remoteness of myth and Middle Ages lore on its own terms and creates something quietly dazzling and new.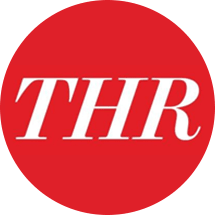 David Rooney
The Hollywood Reporter
The exceptional level of craftsmanship — which includes some seamless, low-key special effects — wouldn't be nearly as affecting without the comparable care Lowery brings to this story.
Tim Grierson
Screen Daily