Atom User Reviews for The Great Wall
POPULAR TAGS
#great
#visual
#epic
#action
#fun
#original
#surprising
#predictable
#mustseebro
#awesome
#clever
#lovedit
#fantasy
#violent
#enjoyable
#nextlevel
#blockbuster
#wow
#ok
#cliché
An interesting look at why the Great Wall was built , somewhat predictable but the cinematography was amazing ...Good action as well ...
Not my type of movie but it wasn't bad!
I wasn't expectinguch since it's an action movie on the whole "last samurai" premise; but in China with monsters. Pleasantly surprised. Some of the action is a throwback to martial arts movies of days of old. Story was terribly cliche. Matt Daemon' non-Boston, non-American accent is jarringly bad.
A lot better than I expected.
The story played it safe, but refused to be overly cliché. I much preferred the Great Walls visual appeal to that of Kong Skull Island and Logan. I left the theaters feeling satisfied and intellectually stimulated. This wasn't due to the films plot nor its acting (which I felt was rather interesting and adequate), but this movie caused me to look at the aspect of government and how they showed the mind set of China's populous. The sight of an army fighting not for food but for country was noble but the subtle details ignored like the indentured life of the men spinning wheels within the wall led to hours of debate with friends and family. It has been almost 2 weeks since Logan and in the case of Kong a couple days but both have left my mind as they were just too safe and too average of movies. If you are hesitant to watch or rent this film don't be the movie is worth it just for the first wall scene and even as I recall the sewer scene a shiver just went up my spine.
It was okay but spend your money on a different movie.
very visual but lacking close combat fight scenes that's remniscent of Hero and House of flying dagger
pretty good. was cool how they did alot of stuff And was so neat.
You can't go wrong with Matt Damon!
I recommend this movie it was great had a great storyline nice action and I would definitely see it again
action visual entertaining weak plot
I loved the female heroine.
A lot of special effects for a movie set in ancient China
don't go expecting to see the greatest plot it the greatest script writing. Go to enjoy some epic battles and action . enjoyable movie
Such a great movie action throughout the whole movie.
honestly I wasnt excited to see this movie but suprsignly it was really good. totally recommend.
It was Time and money well spent!!!
Visual effects were amazing!
I couldn't get my tickets the code didn't want to work
it was a good movie not the best but good
Don't go 3d, feel like 2D
so much better than i was expecting. really enjoyed the film.
Very entertaining movie. Action filled movie.
not great but entertaining
Took the wife and kids. 12 years and 15 years old. Everyone enjoyed it.
it was a good family movie had a lil comedy to make me giggle
Missed a Little bit more of history...
Great story! Entertaining all the way though.
Great sound!Great visual!
Loved every second of it. Original story.
Visual masterpiece.......Very insightful as far as,the legend goes.. ...Decent storyline......Could have done without the cheesy oneliners......Still would Highly Recommend!!!
the movie was very loud in the AMC leater. me and my husband both had headaches half way through, and we usually like louder suspension.
Not a normal Matt Damon movie but if you go into it open minded the movie was quite good. Also if you are a fan of the k pop star lu Han he played a good minor role too. Effects were cool too. Gets right into the action. 4 stars of 5
Was expecting more. The plot was predictable. The main actor didn't seem to fit the role.
Um... idk what I just watched... can't say I hated it, but also can't say I liked it...this was riddled with plot holes... also- what was with the whoville listening devices?...let's put it this way.... it made cowboys and aliens make more sense.
lots of cool scenery and action, but that's about it. there are a few funny lines from one of the characters, but the story and plot is very generic and disjointed at times. also there is no sense about caring for the characters actions at all
Metacritic
The computer-generated monsters, like the film as a whole, are numbingly repetitive, and devoid of any power to move, scare or stir us.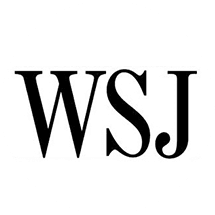 Joe Morgenstern
Wall Street Journal
Viewers are in good hands — if they're not too demanding — as Zhang Yimou puts the easily distinguishable characters through their paces.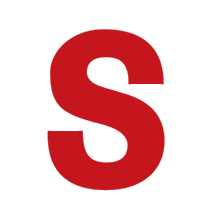 Lisa Nesselson
Screen International
The characters are ciphers, the narrative is dull and even the sights and sounds become numbingly bombastic after a while.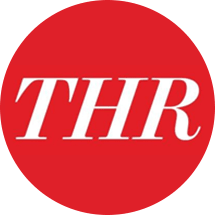 Clarence Tsui
The Hollywood Reporter