Atom User Reviews for The Girl in the Spider's Web
POPULAR TAGS
#actionpacked
#intense
#clever
#great
#smart
#mustsee
#greatcast
#justokay
#heartpounding
#notmyfave
#surprising
#predictable
#greatvisualfx
#original
#slow
#boring
#leavekidsathome
#epic
#datenight
#seeingitagain
Great camera work , acting, and storyline
I read the books and after "The Girl With The Dragon Tattoo" I didn't know what to expect. This cast was exactly what I expected in the first one. They got it so right! There was enough action so you weren't bored, but the story line was good as well. There was even an "Oh sh*t!" moment, which is never a bad thing.
I enjoyed this movie though it did not a dentist with book. It still kept my interest the acting was great the cast was wonderful and the saying at the the end explained the vigilante scene in beginning the key line not to give story away was you saved so many but you forgot about me . I leave it at that must see.
Wasn't bad but wasn't good, I counted at least 5 sins or inconsistencies
The original Swedish trifecta are still the best, but this one comes a bit too distant 2nd place. Never ever go see the English version of The Girl With The Dragon Tattoo; it was a poor adaptation of the original!!
nonplussed. dull. the trailer showed all the high points.
I was pleased to see the direction taken in the movie as a sort of refresher course, do I want to take it...no, probably not. Did I or rather will I return? Meh, unlikely. Not to snub the work put into the film, just an annoying opinion. Enjoy!
I was definitely disappointed that the lead character did not demonstrate to be a skilled fighter or to be more tactical and savvy.
Foy did good but it should have been Rooney Mara. Good action, a little suspense but could have been really good. I expected more.
This movie is so far off from the story the book tells that it shouldn't be able to use the same name. I fell asleep.
wished they had the original cast members, maybe I would have been more drawn in. otherwise good flick
It could have been better.
There's a really fantastic movie that might have been with this cast & these actors. I think it was a mistake turning Salandar into an action hero. The end felt a bit forced & formulaic.
I thought the critics where too tough on the movie and I love the Lisbeth Salander character.
I enjoyed watching the movie.
As a who the movie was alright. a bit underwhelming on the action and suspense aspect. I did enjoy the clever tech use that was implemented. Well worth the early show/ matinee price. I wouldn't bother going during prime time if you can help it
Pretty formulaic with all-too-serious-too-quickly directly. The brooding main character felt forced and, sadly, cliche. And , w/o knowledge of the previous US movie (7 years ago!), the chapters relationships feel forced.
Really good movie ! Keeps your attention.
Lisbeth is a real female action hero. What's more, she wins by planning ahead and outsmarting the other guy. Of course, there is a bit of suspense of disbelief to get through this movie, but other than that, the story flows pretty smoothly through all the twists and turns.
not what i was expecting from previews... blah
This was disappointing. I'm a fan of the books. I'm a fan of Claire Foy. She was not able to show how well she develops a character due to the poor script. There was a ton of storyline in the book for almost all the characters. Way more than can fit in an hour and change movie. Huge let down.
If it wasn't for Claire Foy, the movie wouldn't be worth watching it.
Claire Foy holds her own in this sub-par attempt at rebooting the Millennium series. The film is...ok, but considering its source material was doomed to fail to a mediocre plot and underdeveloped characterization. Watching this movie, all I could think of was man, if only we had gotten the Fincher sequels.
it was alright. the first part is way better. The story line kinda lags but didn't regret watching it
I love the movie must see!
Wanted to like it. Like I liked the first one. Couldn't!
Sloppy and poorly thought out "save the world" plot.
The plot was detailed but fairly easy to follow if you pay attention. The script was very well done, but the acting & cinematography was not quite as intriguing as The Girl With The Dragon Tattoo. It is definitely worth seeing.
This was a girls night pick. Foy's acting ability was front and center; the transformation seen in demeanor, rhythm of speech was treat! Acting range has been broadened.
Good plot that keeps you wondering what's going to happen
Really wanted to love it, as I loved the earlier movies. Claire Foy was fantastic, but the script was weak and the movie pushes"suspension of disbelief" too far.
Much better than the review in Entertainment mag led me to believe. So happy I saw it in the theatre!! And I'd recommend it.
Jason Bourne'ish with non stop action, story line seems familiar somehow....is it worth seeing? yes...
Awesome movie! Specially for Lisbeth Salander lovers.
Good movie. One tough woman!
a lot better than I thought. hadn't seen original [dragon tattoo]. and I'm going to soon.
Surprisingly online with the three original movies.
they used all new characters.... but the movie was still good
rocks! Claire Foy is a chameleon and a genius actor here. Thumbs up!
Doesn't live up to its prequel, but def a must see. It's really interesting!
Nothing happened that was not in the trailer.
Really liked Claire Foy, best movie of the year.
Metacritic
The stars were misaligned from the start for this frantic, turgid thriller. That's no knock on Ms. Foy, who might have surprised us if she'd had a different director working from a different script under a different set of studio imperatives that didn't involve extracting blood from a very cold stone.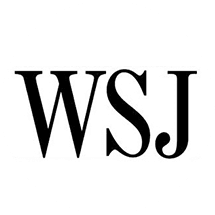 Joe Morgenstern
Wall Street Journal
Lacking the freshness of the original trilogy or the meticulous, insidious tone of Fincher's film, Spider's Web mostly feels like a holding action to ensure that more sequels can be made in the future. That timidity flies in the face of this series' inherent edginess.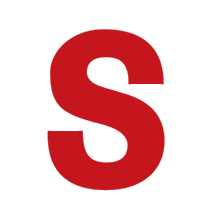 Tim Grierson
Screen International
The filmmakers take a heroic, action-packed, high-tech approach that empties out some of the originality of this unique female heroine.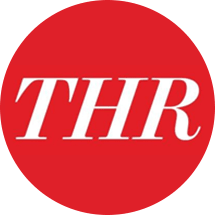 Deborah Young
The Hollywood Reporter