Atom User Reviews for The Gentlemen
POPULAR TAGS
#greatcast
#clever
#hilarious
#smart
#original
#actionpacked
#mustsee
#great
#seeingitagain
#surprising
#intense
#epic
#leavekidsathome
#lol
#mustseebro
#datenight
#slow
#awardbuzz
#justokay
#blockbuster
FAB english humor.. Guy Ritchie at his best. GREAT cast LOVE
Can't wait to see the next one!
hard to follow in the beginning
Definitely Guy Ritchie's sweet spot. Some similarities, stylistically, to LSTSB and Snatch but that's great because those are great films but not so much so that you feel like it's a sequel. I'm not a see-a-movie-twice kind of person, but I'll definitely see this again.
It's a waste of my time and money. I regret paying to go see this worthless movie
It's definitely worth a watch, and a second watch
Well done movie. Good amount of humor, action, and cleverness. Worth a viewing!
This is a fun movie, but please leave the kids home! Loads of killing, C-word and some sexual perversions. So....it might not be wise to watch this with your parents or boss. I thought it was great and could bang on about it all day, but I won't. u
Great plot but way to much profanity. Won't see it again and won't recommend to family and friends.
if you liked the movie snatch, then you'll love this one. Matthew McConaughey did a fantastic job on this.
This movie was great. Truly underrated!
Just when you think you know another twists happen great movie though.
Hugh Grant and Matthew McConaughey bring so much to this film. Absolutely a must see
normally movies with that many big names is a bust, but the cast complemented each other perfectly and the storyline was fantastic
Very British, and very Guy Ritchie. He always dances on the verge of predictability, to an extremely satisfying resolution.
great movie . all actors were phenomenal
I recommend watching this in a theater setting, don't let the rating fool you; this is some refreshing cinema!
Not a boring crime movie. Fun, fast paced movie that is full of funny gems. I laughed a lot.
I thought the movie was entertaining. There were familiar elements in the movie from other movies but told in an interesting way. I'd see it again.
Felt a little formulaic for Ritchie but it harkens back to his old style and that's his strong point so I had fun. Keeps you interested for sure.
Slow start because it had to "set the story". But it ended up being ok
Great Movie. Didn't know what to expect but with a cast like this I didn't think I would be disappointed. Kept you wondering what was going to happen next.
make a sequel to that movie it was Awesome
Fun times. Hugh Grant stole the show.
Michelle Dockery is underused but Guy Ritchie finally returns to form with a crime story with comedic overtones. Very surprising High Grant performance.
I enjoyed this slow burn of a film. Definitely a nice addition for Guy Richie 👍🏾
Trashy language, too confusing to follow, sickening visuals, both on screen and with their comments. Waste of money....
Language rough but no nudity
In the beginning it had me wondering, what was going on ? This is a must see!
Not perfect but enjoyable
Good story, cast and acting but language is extra profane!
I loved the absurd "story-teller" style of the movie. Great action, good twists, and amazingly violent humor.
A good ol' filthy room through the ganglands of England.
Excessive use of some very inappropriate words.
if you ever saw spiceworld from 97 this is the updated, r-rated male version.
Guy Richie does it again.
Now this was a surprisingly good movie. Highly recommend you see this movie
Metacritic
For all its energy and vulgarity, The Gentlemen is a slog, a tedious and unnecessarily unpleasant tour of ground that Ritchie's already covered.
Featuring a stellar ensemble cast headed by Matthew McConaughey, Hugh Grant, Charlie Hunnam, Michelle Dockery and Colin Farrell, Ritchie's homecoming is a fairly familiar affair, but also refreshingly funny and deftly plotted, with more witty lines and less boorish machismo than his early work.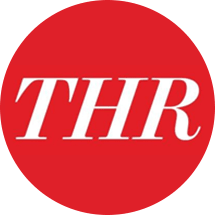 Stephen Dalton
The Hollywood Reporter
The Gentlemen is a disposable crime caper on autopilot. Propped up by an all-star ensemble, particularly the sturdy Charlie Hunnam and scene-stealer Colin Farrell, Guy Ritchie reclaims the genre that brought him to fame but does little more than shuffle battered parts into an intermittently entertaining configuration.