Atom User Reviews for The Flash
POPULAR TAGS
#actionpacked
#hilarious
#mustsee
#great
#greatcast
#epic
#blockbuster
#clever
#greatvisualfx
#fun
#surprising
#justokay
#seeingitagain
#allthefeels
#intense
#notmyfave
#familyfriendly
#mustseebro
#lol
#fantasy
Ya know I wasn't sure I was going to like this movie cause I don't like Ezra think he's a douche but after watching this tonight it's actually not half bad it's got it's funny moments it's action moments and other things that really keep u into the movie it was done very good
CGI was so incredibly, horribly, awfully terrible that it distracts from the story which is somewhat redeeming. Cameos is all that save this film. James Gunn can't come soon enough to try to resurrect the DC universe.
Portrayal of Flash Was Just Super Awkward and Overall story felt very lazily written. Humor Was Super Awkward and Just Weak. I Would Say Probably My Least Favorite DC Movie but the OldSchool Batman did Look Good Overall. I Would Take a Lezson Out of The CWs The Flash its a Much Higher Quality Character and the Actor Wouldve Been Much Better Than Ezra in My Opinion.
One of my favorite films OF ALLL TIMEEEE
Must see for superhero fans but the third act could have been better
The movie had good intentions and for as long as it took, you'd think it's be a great film but that's not the case. I was disappointed in some of the visual miscues, cgi wasn't the best at times so they switched back and forth on Ezra to confuse you. The storyline was blah and the action is very minimal. The comedy wasn't there like it should and Barry's character isn't as witty as the comics. The cameos made it worth while but that alone doesn't make a great film.
Honestly, just watch the animated movie on HBO Max. This movie felt like a diet no way home with less substance and a messy story, and the only thing going for it is Michael Keaton's Batman. Also, CGIing dead people into your movie? Kinda crazy and disrespectful, not gonna lie. Also, you'd think that for a FLASH multiverse movie, they'd add more Flash cameos, but nope! Have three different supermen!
Well done! I smiled a lot. 🙂 Go see it!
Movie was action packed, funny and nostalgic. CGI was kinda meh.. but I was excited when Supergirl came on screen!
Ezra Miller was the worst part, still a fun movie
It could have been better than what it was. They should have used a better storyline than Flashpoint. Batman Beyond would have been nice.
Another disappointment from DC
Justice for DC! Great film
As expected and more. Very funny, not overly sad. Great casts. Lots of surprises and funny scenes. Also, there's a post credit scene at the very end. Awesome movie.
Don't skip the end credits!!!
The Flash TV show did Flashpoint better in my opinion
honestly, I cried when The Flash said goodbye to his mom.
Insanely bad CGI that is prevalent all throughout the movie.
This movie was trash in every category: CGI, acting, story was all trash.
The only redeeming factor in this movie is Michael Keaton. Everything else in one word is horrible.
was good to watch. Story did seem a bit all over but the cameos were great. I would not say it was the greatest movie but it was good.
CGI was very bad. I'm a big movies fan and I was almost falling asleep on this one. I don't know why.
Overall the movie wasn't bad. The tv show is way better than the movie. As in the actor did a better job. I am surprised they left Wells out. I was hoping for a little more. FYI: Your fiancé may fall asleep as mine did.
starts out good but then starts to get too complicated for even the characters to actually follow.
The cameos are what saved it for me. The CGI was bad and having 2 Barry's was too much for me.
it was awesome flash actor was the best
Great movie, love all the characters but dislike ezra for everything. the movie was great but CGI effects like babies and time traveling was ROUGH. Not to mention the ending was a little underwhelming and confusing. Good movie, hate ezra recast please, work on CGI, and work on a better ending next time.
Best DC has had to offer!!
story was good but cgi was terrible.
Loved the characters, loved the story, incredibly cheap looking effects distracted from the movie.
The flash is a bad movie, should stay similar like the flash point paradox adaptation.
The CGI at times is terrible and very inconsistent. Otherwise the movie is not bad at all. The story was great and Keaton's Batman as usual stole the show when on screen. Overall a great watch.
Metacritic
This long-gestating stand-alone showcase for the Fastest Man Alive is enjoyable entertainment, even if it spends more time spinning its wheels than reinventing them.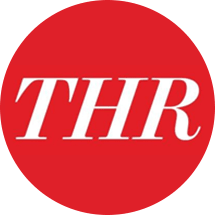 David Rooney
The Hollywood Reporter
One of the most spectacular and frustrating mixed bags of the superhero blockbuster era, The Flash is simultaneously thoughtful and clueless, challenging and pandering. It features some of the best digital FX work I've seen and some of the worst.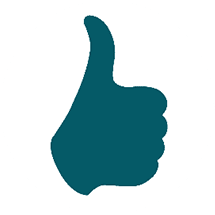 Matt Zoller Seitz
RogerEbert.com
With good guys aplenty and a big heart, The Flash pens a love letter to DC superhero movies past, though the film runs around in circles trying to make it all work.