Atom User Reviews for The Favourite
POPULAR TAGS
#greatcast
#clever
#original
#hilarious
#awardbuzz
#smart
#surprising
#bizarre
#mustsee
#witty
#great
#costumes
#leavekidsathome
#intense
#notmyfave
#slow
#indiehit
#lol
#seeingitagain
#justokay
You honestly never leave the atmosphere of this movie until you are dismissed. Definitely the most Award worthy film of the winter. Do not miss it.
It was great until the last 15 mins. The movie was very surpsrising. - I liked it a lot.
Three superb performances by the leading ladies! Viscous script that highlights the comedy without dulling the pathos .
Not at all what I was expecting. The acting was excellent. But otherwise, this was just a strange, kind of icky movie. A little too artsy for my tastes.
The most depressing, vile movie I've seen in many years. The worst since Caligula.
Olivia Colman gives a powerful, fun and evolving performance. Slowly stealing the show as the film steps and stabs to its conclusion. Ending will leave some audience members craving more definition, but I found it perfectly somber. It is claustrophobic, as intended, so try to just sit back and laugh at the absurdity of the wigs and how miserable they actually are in their macabre.
The worst movie I have seen in years.
Total waste of time. It ended and those of us that lasted to the end were dumbfounded. I can't believe I wasted a movie day on this.
I almost left half way through
Strangest and most perverted movie. Don't waste your time or money. Emma Stone what were you thinking
Thought it was boring and degrading to all the characters. Nothing redeeming about it.
You never get emotionally invested in any character so you never really care what happens to them. AND it's slow. AND very little happens. AND nobody cares.
A few fun moments but not enough
some nice moments, but it didn't quite come together....
The favourite is more about the writing and message than the cast. It's smart in the slow reveal. It hit me about 3/4 through. It's dark humor presents truth after truth. But it is a niche film. A thoughtful film not a popcorn one. Well done!!
long.....lots of long shots of the eyes.....weird story. acting was good but i could use those two plus hours of my life back.
You won't like any of characters. Or care.
Better suited as an episode of a prestige historical drama than a full length feature film.
Absolutely breathtaking this is unique
The movie was different. In the theatre there was stunned silence. I was confused with the ending.
Smart. Original. Best British period piece in the last decade.
Incredible acting by the three main stars!
It was so weird in a really good way. I was totally engaged the entire film had me waiting to see what would happen next.
A gratuitous downer of a film
left you at a cliff hanger so that was annoying but overall fairly entertaining
A surprisingly fun and clever film, full of intrigue, comedy, witty banter, and dark drama. All of the cast have superb performances. The only downside is probably the ending, but it was a fun night at the movies.
Don't waist your money...terrible movie.
very well scripted. the cast was great.
Good story, but was not a fan of the "artful" shots. Fisheye lens threw a gaudy vibe
sometimes i get sick of watching women take each other down, but i laughed the entire time
Not nearly as good as I thought it would be. A bit disappointed.
funny as long as you see the jest. devious plots to be in favor. ending was not as bizarre as quoted, but does go unexplained. decent. not for the average movie goer tho.
As if people needed another reason to hate Royal families. Here it is.
This movie was way different than my husband and I expected. We love a historical or period film but this is not your typical make of that. It had a few funny moments but then it goes overboard on the R-rated bit. Had we done more reading about the type of movie it was, depicting a sick and likely mental and hopeless queen and her twisted, power-hungry attendants, we likely would have chosen another. We're rather disappointed we saw it.
not a movie I'd pay to see again
Disturbing to think some would give this movie past two stars. Historically inaccurate and typical Hollywood garbage. I would not recommend.
The movie story line was organize and explained the story well. I felt some parts were cruel and manipulative. All that would have been ok. But, the story just stopped. That's it. Line they ran out of time. Really hate sucky endings.
Weitz and Stone are great, and Colman, new to me, had an interesting role. I thought the plot could be a bit more definitive.
I always expect great things from Lanthimos and this did not disappoint!
movie was good, had funny bits
The whole movie is a treat and the cast is deliciously venomous and decadent. Rachel Weisz reigns, loves and directs the state and and the heart of the queen, she is just excellentissime. Emma Stone and Nicholas Hoult play to perfection ambition and its attributes: cruelty, treacherous intrigues, abuse and excess. All this in a ferociously funny disturbed atmosphere.   But the one that dominates everything and everyone, the one who has the coronation of a game as second nature; Crazy, naive and brutal at the same time, Olivia Colman is Queen Anne. She moves us, surprises us, makes us laugh frankly at her fluttering faces or smile bitterly until the end of the film. She deserves a crown!
All-around interesting and entertaining.
Very colorful. The sparring women were wonderful. A lot of terrific moments. The only terrible thing was the credits which were illegible and insulting to all those who worked on the picture.
Metacritic
This is less Lanthimos' film than it is Colman, Stone, and Weisz's. The Favourite is mostly an excuse to watch these three attempt to one-up each other.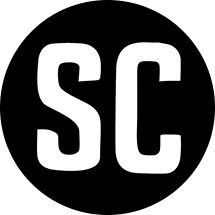 E. Oliver Whitney
ScreenCrush
[Yorgos Lanthimos'] fabulously entertaining tragicomedy, The Favourite, is a juicy power tangle connecting three women in the royal court of early 18th-century England, played by a divine trio who bounce off one another with obvious relish.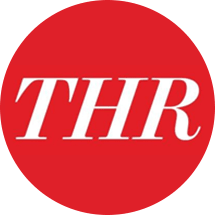 David Rooney
The Hollywood Reporter
The Favourite is one of those rare films where the energy generated by three talents at the top of their game and the energy generated by their characters swirl and merge in a perfect storm.
Lee Marshall
Screen Daily