Atom User Reviews for The Emoji Movie
POPULAR TAGS
#funny
#fun
#cute
#meh
#lol
#clever
#great
#original
#<3
#boring
#predictable
#musical
#cool
#dumb
#cliché
#epic
#smart
#rofl
#mustmiss
#juvenile
I haven't seen yet but I watch jacksfilms
more adult then you think!
It's a really great movie
00010010111010010101010000010
i only wanted to kill myself twice after that it was ok
Only people with iPhone's would understand the Emoji
0% Rotten Tomatoes??? It was awesome!!!
Don't watch this movie, it's that terrible.
My daughter's love it the most since they know more about emojis than I do... especially when it comes to texting.. lol
was a good movie overall. wish there was more than 3 main characters especially since then have so many to choose from.
Entertaining movie, clever at times, my daughter loved it and she's usually resilient to watching kids movies completely but this one she watched fully
Save yourself while you can
My kids had fun seeing the movie!
better for older children... my niece and nephew were too young to understand a lot of the jokes
Worst movie I've ever seen
Have you seen Inside Out??
Great movie for the family
The kids definitely liked it more than I did!
I love this movie so much
the movie was too long for small kids to sit through.
It was a cute movie, seemed to lack some pizzazz.
Def a movie for children!
To use the obvious: it was meh!
The trailer was better then the movie, if you got money to burn then this movie is for you.
Cute kids show but maybe for older kids as I was the only one in an empty theater laughing.
Good kids movie I liked it.
It's wasn't very funny but it keeps the child's eyes on the screen.
Metacritic
If not always imaginative or digestible, the look of the settings and characters should keep kids awake for 86 minutes; and if the trick that eventually saves the day makes very little sense to critical moviegoers, at least it's cutely frantic eye candy.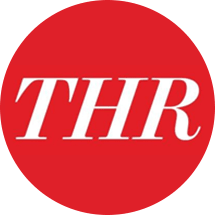 John DeFore
The Hollywood Reporter
A film as mindless and disposable as most smartphone apps — and nowhere near as addictive — Sony's animated The Emoji Movie is a calamitous comedy that inadvertently shows how difficult it is to pull off the witty, imaginative world-building that Pixar makes seem so breezy.
Tim Grierson
Screen Daily
There are plenty of words that can describe The Emoji Movie. Here are a few of them: Unfunny. Saccharine. Nonsensical. Painful. And, of course, crappy. (If you prefer the poop emoji, that works too.)