Atom User Reviews for The Dead Don't Die
POPULAR TAGS
#greatcast
#slow
#hilarious
#boring
#lol
#snoozefest
#notmyfave
#clever
#original
#indiehit
#great
#smart
#surprising
#justokay
#disappointing
#worstmovie
#cliché
#seeingitagain
#creepy
#mustsee
truly expected something wonderful from this cast. but I doubt it even had a script. Murray and Driver just drive around town listening to sturgill Simpson- one song gets played over and over, then there are zombies, then it's over. feel so ripped off.
slow at times but also hilarious at times 😂
Did not know it was possible to ruin the careers of three amazing actors in one movie. In my top 2 for worst movies I've ever seen.
The cast was underutilized and the plot left much to be desired. Not the worst movie out but I do not think it is worth a rewatch.
Great movie!!! Will probably be slow for the closed minded and socially awkward. Very dry humor, well written, great cast. Will definitely see it again.
Overall, a lackluster film. A real shame considering the fun premise and stellar cast.
Great cast, but boring movie script. Lines were written from a third grader. Movie was slow.... fell asleep at the end so really don't know how it ended? Should've been on Netflix, but Netflix makes better movies than this.
I'd give it zero stars if I could. I knew in the first 20 minutes this film was a total loser. The best actors in the world couldn't save that horrible script.
great cast, great acting, a great send-up of zombie horror with a good helping of social commentary....
It was overly entertaining!
By far the worst movie ever made by such a great cast
Funny zombie parody. Wish there was more backstory for some of the characters. This is a smart zombie movie parody. Not worst but not great .
Just have fun enjoy the humor.
The movie is aware of what it is. Well executed.
This movie isn't for everybody. It's a great deconstruction of the zombie formula used since the 60s and its only problem imo was a subplot that went nowhere. I really can't put any other thoughts on it into words, this movie is something that needs to be experienced for you to get it.
Dont waste your time or money
Worst movie I've ever seen!! I legit want a refund!
this was literally the worst movie I have ever seen.it was so segmented that 80% of the movie could have been cut out because it was a story that led to nowhere. I would have rather paid $10 to go to the theater and just see the trailer which was amazing, rather than waste an hour and a half of my life that I will never get back.
One of the worst movies I've seen. No true purpose to the film
loved the movie "the world is perfect, appreciate the details"
Don't know what they were thinking of when they made this movie but dont waist time watching it.
The slice of life part was great. Then it falls apart in the last half when things get really zombie-ish. And even the first half had too much fourth-wall breaking. 5/10
Bad acting and it missed the mark. tried to make fun of zombie movie but not much fun.
Somewhat funny but boring :/
I need to think about it. That's not a bad thing
odd acting even for bill Murray's taste, horrible plot line, not a sense of real zombie danger throughout the move. This can wait till release on DVD. #Rufund.
Metacritic
I can't think of many less valuable experiences than sitting through some bored rich guy's extended series of inside jokes and half-baked complaints about smartphones.
It's a minor, but most edible, bloody bonbon.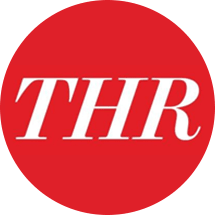 Todd McCarthy
The Hollywood Reporter
The film's scattershot humour doesn't always land, but even when it does it's merely masking what is ultimately a gloomy portrait of our walking-dead existence.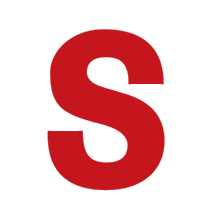 Tim Grierson
Screen International