Atom User Reviews for The Curse of La Llorona
POPULAR TAGS
#creepy
#intense
#heartpounding
#terrifying
#great
#predictable
#mustsee
#surprising
#truestory
#justokay
#notmyfave
#cliché
#datenight
#leavekidsathome
#boring
#greatcast
#lol
#seeingitagain
#slow
#greatvisualfx
If anyone knows how to give something negative stars please comment below cause I haven't figured it out yet.
Same ole, same ole; nothing new. The movie jumps right into the plot. Really no build up, no character development, so it makes it hard to care for the main characters. Only a brief explanation as to why La Llorona is the way she is.
Absolutely terrible I wish for my birthday some reimburse's me for this movie. Do not watch, not scary, not believable, terrible acting even worst script.
Was a pretty good movie with the scenes that can cause you to flinch a little. The visuals were good but I feel they could have been better when it comes to creating the realistic feel and making llorona look better
It was better than Pet Semantary
I went in scared, and I left laughing. 2/5 evil eggs
Better than what the reviews are giving it. Had some good parts, had a few flinch in your chair spots, overall it was worth seeing with the $5 credit Atom offered.
Please don't waste your time and money. Anyone that thought this was a good movie is putting in false reviews or getting paid for good reviews. The movie isn't scary at all, in fact at times it's comical. The premise of the movie is good but they do not execute the movie well at all. I feel bad for the actress that tried so hard to make a decent movie. They never explain why La Llorona is after the first ladies kids. The ' exorcism' scenes are dumb and La Llorona has to be the most inapt killer in movie history...
wow beat if the conjuring world so far..😎
Good movie could of gone into more detail on her legend. I would see it again
Some parts were okay but the rest was blah. They show her A BUNCH of times to the point that seeing her just makes you laugh. The comedic relief was a nice plus.
Didn't understand how the lady began a witch. storybsaid that she kill her two sons because her husband cheated on her with a younger girl. ok, so? Does that turn her into a witch. Also, the white child service lady is so stupid. she was given all the clues about the witch, even when her childresn was attacked, but she still act like she didn't know what was going on. very silly in my opinion!
Honestly it was not as hyped up as how my mom told me the story when I was a child. La llorona ya no me da miedo.
the scariest movie I've seen in years!!!
Guy's screaming loaer than women was scaring me ..Lol
What a boring mess from start to finish. I wouldnt recommend this movie to my enemies
throughout the movie, I kept covering my face... jumped several times. for people who love scary movies, this was scary on steroids...
the best horror movie I watched extremely
The movie was kind of slow. There has to be another way to get rid of evil spirits instead of the typical bless cross to the chest. I'm a hardcore horror movie watcher and this one was kind of disappointing.
Not as good as the previews made it look
A really, really, really bad movie.
The movie is not to scary you . But the movie is interesting you get to know more about the curse of la llorona
Fantastic movie. The way a horror movie should be. A plot that's not too slow. Good plot. A possible way to fight the evil and not too east for the good or bad to win. Definitely buying on DVD and maybe even Blu Ray when it comes out.
wow.. this movie was amazing
Very jumpy so be prepared!
did not live up to my mom hype of her
Kinda cheesy. Had some decent scary moments though. Acting was kinda crude in some parts. Not missing much
Wasn't as scary as I expected, I think it was Americanized a little too much. Being told the story is scarier then watching the movie
Best horror film I ever seen & I've seen plenty ! 10/10 would recommend people to take the time to watch this movie! Super great! Not an ordinary regular scary movie. This one will make you jump & scream. As a Latina I felt the tells that I grew up hearing come to life in a movie! #basedonatruemexicanevent!
I think this is a movie to hold us over until the new Annabel comes out, but: The good: semi fresh folk lore type story(only because it's of a Mexican origin, not many of those), still... not much diff than any other evil spirit lady that takes kids type of movie. There was a verrry quick nod to the Annabel franchise in the movie... The bad: like I mentioned above, it's your run of the mill , evil spirit lady in a dress coming for a family/single parents kids. I don't know how connected this movie is to the Annabel/conjuring/insidious universe aside from the 5 seconds of showing Annabel and the priest talking about getting help from "the church" (basically referring to the husband and wife team from the conjuring) but I guess we'll see if they mention this "tale" in the new Annabel. 95% of all the times La Llorona appears on screen it's a quick jump scare(most of the movie is cliche anyway) Overall: all the kids were pretty good actors. The adults were standard as well.
This movie disappointed big time. After The Nun sucking and now this, the Conjuring series should just give up.
This movie has palpable and intense atmosphere. Also, SPOILER ALERT, it's part of the Conjuring Universe! Hell yeah!
Good movie. The Lloronas costume & makeup lacked a lot of detail.
My stuffer and I just seen this. we were excited because we thought it would be terrifying. I would say wait for this to come out on Blu Ray or Netflix.
To be honest it was mediocre. Nothing new. Wouldn't see in theater just wait to stream it on Amazon.
Ok movie but wish I didn't pay to see it. Def one that could've waited to be seen on Netflix. Run of the mill ghost/demon killing people. The theatre had great surround sound which helped with some of the more intense scenes. Sound was incredible! The theatre made the movie worth seeing. Not really scary at all. Cast was good.
it was ok it couldve be better though. the story behind la llorona was pretty accurate but I feel like there were some missed opportunities.
Very good movie!! Growing being told that La Llaorna would get me if I didn't be have by my grandparents and parents really brought this scary old wives tale to life!! Great job!
Movie was not great at all my parents have told me scarier stories
it was terrifying and it live up to its hype
Not horrible but not scary either. It's suspenseful enough to put you on the edge of your seat at the end. The jump scares were predictable. Good as a suspenseful movie but not scary
A really forgettable horror film that is nothing but jump scares. The one interesting character isn't introduced until the last 20 minutes
It was a good movie , but I would wait for it to come out on DVD
I like the movie. take you in the border of your sit. Great to see at night.
They could have based it Mexico where it originated, with a Hispanic cast who's Spanish was better, look I'm Mexican and I grew up with stories of la llorona its not a joke, I feel like her cries could have been more intense and the story could have been better.
Not scary at all, didn't like that it had no background. How did she get to Los Ángeles? How did it all start? The original story takes place in Mexico, what does she have to do with Annabelle? How are they even connected when one is American and the other Mexican? I did not like it at all, it did however have lots of jokes and it was funny. Could have waited to see it on redbox.
Though it wasn't as scary as the other movies in the Conjuring Universe, it was still an okay horror movie. It was scary-ish but not too scary. I'd recommend it for ages 13 and up.
The movie started out way too slow for a Horror film, and each "jump scare" was unfortunately terrible. Not a must see for horror fans.
no originality in folktale
Loved it. When I was a child I was always afraid La Llorona!! Her weeping is creepy.
May give you nightmares. Not suitable for children.
It's more creepy scary instead of scary scary
The acting could have been better and the movie could have been scarier.
the visuals and jumps scares were good. I just felt like this movie kinda made fun the llorona. They story line could have been better, that's what this movie was lacking.
Nice and a bit scary, it isn't that scary though wish it was!
I enjoyed this movie it was pretty cool. I don't get scared easily but I sure did a few times.
Metacritic
It isn't to say that The Curse of La Llorona is bad; it definitely had the crowd I watched it with screaming in horrified delight and laughing at just the right moments. But it lacks any cultural understanding of its subject and is a missed opportunity to connect to the plethora of ghost stories the Latino culture contains in its soul. Que pena!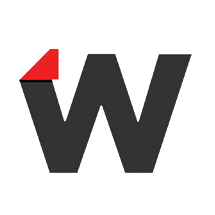 The Curse Of La Llorona is haunted by a reliance on musty horror tropes. This competent but derivative exorcism film feels like multiplex filler for undemanding audiences who will happily sample any new addition to the Conjuring cinematic universe.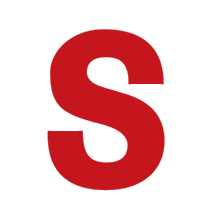 Tim Grierson
Screen International
A ho-hum horror flick.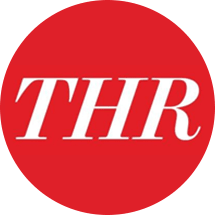 John DeFore
The Hollywood Reporter