Atom User Reviews for The Curse of La Llorona
POPULAR TAGS
#creepy
#intense
#heartpounding
#terrifying
#great
#predictable
#mustsee
#surprising
#truestory
#justokay
#notmyfave
#cliché
#datenight
#leavekidsathome
#boring
#greatcast
#lol
#seeingitagain
#greatvisualfx
#slow
If anyone knows how to give something negative stars please comment below cause I haven't figured it out yet.
Same ole, same ole; nothing new. The movie jumps right into the plot. Really no build up, no character development, so it makes it hard to care for the main characters. Only a brief explanation as to why La Llorona is the way she is.
Absolutely terrible I wish for my birthday some reimburse's me for this movie. Do not watch, not scary, not believable, terrible acting even worst script.
Was a pretty good movie with the scenes that can cause you to flinch a little. The visuals were good but I feel they could have been better when it comes to creating the realistic feel and making llorona look better
It was better than Pet Semantary
I went in scared, and I left laughing. 2/5 evil eggs
Better than what the reviews are giving it. Had some good parts, had a few flinch in your chair spots, overall it was worth seeing with the $5 credit Atom offered.
wow beat if the conjuring world so far..😎
Please don't waste your time and money. Anyone that thought this was a good movie is putting in false reviews or getting paid for good reviews. The movie isn't scary at all, in fact at times it's comical. The premise of the movie is good but they do not execute the movie well at all. I feel bad for the actress that tried so hard to make a decent movie. They never explain why La Llorona is after the first ladies kids. The ' exorcism' scenes are dumb and La Llorona has to be the most inapt killer in movie history...
Good movie could of gone into more detail on her legend. I would see it again
Some parts were okay but the rest was blah. They show her A BUNCH of times to the point that seeing her just makes you laugh. The comedic relief was a nice plus.
Didn't understand how the lady began a witch. storybsaid that she kill her two sons because her husband cheated on her with a younger girl. ok, so? Does that turn her into a witch. Also, the white child service lady is so stupid. she was given all the clues about the witch, even when her childresn was attacked, but she still act like she didn't know what was going on. very silly in my opinion!
Honestly it was not as hyped up as how my mom told me the story when I was a child. La llorona ya no me da miedo.
the scariest movie I've seen in years!!!
Guy's screaming loaer than women was scaring me ..Lol
What a boring mess from start to finish. I wouldnt recommend this movie to my enemies
throughout the movie, I kept covering my face... jumped several times. for people who love scary movies, this was scary on steroids...
the best horror movie I watched extremely
It was okay, more comedy then anything
Completely fake story line, horrible actors and terrible over all producing
My favorite version so far
Good story line. i jumped a few times. Even though I liked the movie, they could have added more Scary parts.
Not worth seeing. Over the top
Could of ended differently
A horrifying legend and brought to the for front
bluface baby... yeah aight.
a bit formulaic but still terrified the audience
Did not get to go , and it would not give me a refund.
It wasn't as good as I thought it would be.
Predictable and more funny then scary
Not that scary but enjoyed it
So boring almost fell asleep.
If you like The Conjuring movies, which I don't, then you'll like this. Wasn't scary like all movies in The Conjuring universe. Expect 3 or 4 loud moments, not scary, and then the movie just gives up on trying to scare you halfway through.
could have been a little more scarier than it was was not really scary at all
3.5 Stars. Wasn't bad but not awesome
what a horribly and predictable movie. they tied it in with the conjuring and Annabelle. the actors act like it was their first time, acting. can i get my $26.32 back on my card?
No story but plenty of jump scares right from the start
I never heard the story of La Llorona but it fascinated me when I seen the trailer. I definitely enjoyed the movie.
They stay true to the real story, awesome movie
Metacritic
It isn't to say that The Curse of La Llorona is bad; it definitely had the crowd I watched it with screaming in horrified delight and laughing at just the right moments. But it lacks any cultural understanding of its subject and is a missed opportunity to connect to the plethora of ghost stories the Latino culture contains in its soul. Que pena!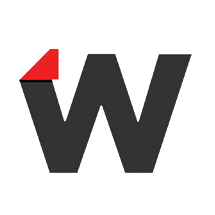 The Curse Of La Llorona is haunted by a reliance on musty horror tropes. This competent but derivative exorcism film feels like multiplex filler for undemanding audiences who will happily sample any new addition to the Conjuring cinematic universe.
Tim Grierson
Screen Daily
A ho-hum horror flick.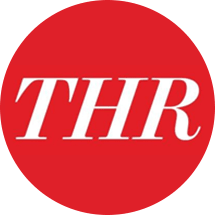 John DeFore
The Hollywood Reporter