Atom User Reviews for The Conjuring: The Devil Made Me Do It
POPULAR TAGS
#intense
#truestory
#creepy
#heartpounding
#great
#terrifying
#mustseebro
#seeingitagain
#epic
#greatcast
#datenight
#mustsee
#leavekidsathome
#surprising
#greatvisualfx
#justokay
#actionpacked
#allthefeels
#predictable
#<3
It scared my friend so good enough for me
It was alright, not such a hype beast movie.
Worst of the 3 conjuring movies and I watch every conjuring universe film in theaters. Not as bad as the nun though.
It wasn't good or bad it was just okay
It's not a bad movie but it is the weakest compared to the previous films
Love the conjuring series but this one was slow. It had some terrifying moments but could have been better. Not as good as the last 2.
The movie season is kind of just getting going however my wife and I still go every week to see one and I have to say this is one of the better ones so far this year.. it's a true story and is just as creepy as the previous ones.
This movie was so intense. I've never seen anything like it. It felt too real and to make it even worse, the end credits play the real exorcism (so you can hear a real demon talk).. definitely blessing my house this weekend.
Good story but not very scary
Was pretty boring in comparison to the first one. It wasn't scary and didn't have many jump scares. It was also pretty predictable. I was surprised I wasn't scared at all. PS Beware the fat man. Funniest part of the movie.
Movie was more of a love story of Ed & Lorraine Warren. The movie didn't scare me at all. I wish they would've told whole story of the little brother's possession because the stuff that happened to him was terrifying.
Good just like the other Conjuring movies.
People were loud at the theater could not enjoy the movie
Some good jump scares every once in awhile, but fell flat otherwise. I liked the first Conjuring way more!
Love this series. Not as scary as the others but still great. The love that Ed and Lorraine have for each other is great too.
I have never been a fan of the conjuring series. The ghosts always looked very low budget haunted house. But this one had a great story and visuals.
boring boring boring only care for Ed and Loraine
Needed to be more scary like the other 2 previous!
Great add to the Conjuring family
It's honestly an average scary movie. The second one set the bar too high. It was just okay. Nothing special.
I'm not a fan of the conjuring films but this one was very good!
Didn't hit as hard as the first two :( would rather pay 15$ for the HBO ticket
Amazing movie there was never a dull moment
Decent watch. However, I think it's over shadowed by the plethora of other great horror films available.
Another great film part of the Conjuring universe! 👻
i really enjoyed it and im a big conjuring fan. Was it as scary as some of the others? ofcourse not, but its based on a true story which makes it scary enough. there was no nun here, but you have to understand not all of their experiences were based on ghosts and monsters. still a great movie
a big emotional roller coaster
The Conjuring movies never disappoint
Movie got only 1 star because AMC Manteca Ca showed it on a broken screen that was so DARK you couldn't see what was happening most of the time. VERY DISAPPOINTED. I did go and let them know but they couldn't do anything about it one of the bulbs was out and they had no way of fixing it.
Had me sitting at the edge of my seat!
it was good. not sure about the ending, but movie was enjoyable.
Not a bad movie but had higher expectations. It wasn't as scary or creepy as I'd hope like the other Conjuring movies.
Metacritic
An eccentric local priest spouts nonsense, blood gushes out of the shower, bodies twist and contort at impossible angles, and creatures from hell crawl towards the camera. By the time the convoluted, shrieky finale arrives, it all blends together into nothing more than dull background noise. Your investment in the story will be indirectly proportional to its running time.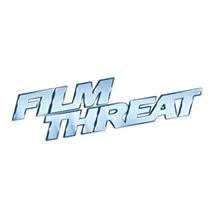 Alex Saveliev
Film Threat
The Devil Made Me Do It is a resolutely pedestrian kind of horror.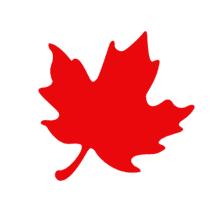 Barry Hertz
The Globe and Mail (Toronto)
This one offers plenty of lurid fun and some genuine scares. But the grounding in dark spirituality that made the previous entries focused on the Warrens so compelling gets diluted, despite the reliably dignifying double-act of Vera Farmiga and Patrick Wilson.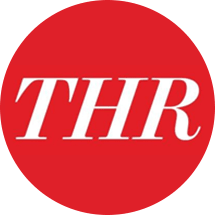 David Rooney
The Hollywood Reporter