Atom User Reviews for The Conjuring 2: The Enfield Poltergeist
POPULAR TAGS
#scary
#jumpy
#creepy
#great
#surprising
#mustseebro
#fun
#nextlevel
#predictable
#epic
#clever
#terrifying
#smart
#plottwist
#clichè
#original
#<3
#slow
#blockbuster
#awesome
Movie was dope... I felt it could have been scarier. The opening scene was a masterpiece very thoughtful and creepy.... The images weren't scary enough for me. All in all the movie was great! I felt the scenes that were shot looked amazing ! Good job on the screenplay ! But I would say make creepier images. Thanks for the movie
One of the scariest movies that I have ever seen!!!
Movie was not that great, boring , and movie has been dragged a lot, one time watch, not horror at all
Could of been much better not WAT was expected and lights out was better
The best movie experience I've had.
totally an excellent worthy sequel!!!!😂😂😂😂
a lot.of hype about this movie. horrible compared to the.first. would not.recommend this movie to a friend.
subtlety is nice....... but some parts aren't subtle enough
Good new age horror flick. I highly recommend it.
As far as scary movie sequels go this was a great one in it builds off of the last one while spicing it up with new things.
Loved it more than the first one!
not really scary. but sadistic!
Very strong and well told story.
It was highly accurate to the actual occurrence.
over all it was a good jump scare movie that left a lingering uneasy feeling. only down side I wish was explained is about who is the demon and it's back story.
I have no words for how incredible this movie was the story is just mind blowing and James wan never fails to bring the story to life I love you James wan!!!! Everyone in the movie did amazing as well Patrick and Vera are absolutely amazing together, please release more cases but only James wan can direct it lol
Really good movie. If you are into scary movies this is definitely one that you gotta see.
Wasn't as scary as I thought it would be.
loved the movie. Can't wait to go back and see it again. Never a dull moment throughout the entire movie.
Metacritic
If The Conjuring is an example of the haunted house movie done right, The Conjuring 2 is an example of everything gone wrong. You can only retread old tropes so many times.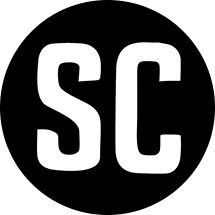 E. Oliver Whitney
ScreenCrush
Wan's expert deployment of genre jolts is no less in evidence this time around, but as he takes his time — perhaps even a bit too much of it — interweaving the Warrens' story with that of the Hodgsons, in the London borough of Enfield, he crafts a deep dive into dread. The film builds to a symphonic climax of heaven-and-hell emotion.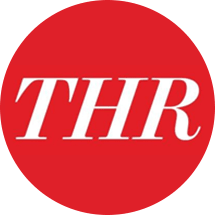 Sheri Linden
The Hollywood Reporter
Lacking some of the simplicity and elegance of the first instalment, The Conjuring 2 is nonetheless a smoothly efficient horror movie, building to a powerhouse finale rooted in our emotional connection to the film's well-drawn main characters.
Tim Grierson
Screen Daily