Atom User Reviews for The Black Phone
POPULAR TAGS
#intense
#creepy
#heartpounding
#greatcast
#surprising
#clever
#mustseebro
#seeingitagain
#terrifying
#mustsee
#great
#original
#smart
#datenight
#epic
#allthefeels
#leavekidsathome
#blockbuster
#actionpacked
#justokay
The Black Phone exude nostalgia, mystery and crime even though I wasn't born around the 70's. That is due to the amazing acting performance of all the cast and the stylistic choices by the director. The cinematography and visual helps depict a forlorn era, but relatable as a human experience. The music composition and soundtrack also evokes them even further. If you like reading Stephen King's best mystery/horror books, this movie is for you. Be forewarned, some scenes might be triggering because it depicts child abuse. Don't expect a lot of gore. There are few jump-scares that works to dial up the suspense instead of giving you a cheap scare like most commercial horror movies. This movie should get high recognition, but I feel that it is going to be a sleeper hit since they are competing with other blockbusters. Must see for Stephen King, Stranger Things, Eerie Indiana and other suburban horror/mystery fans.
This movie to me was more horrifying than any ghost haunting movie because it can actually happen.
I didn't like the profanity with the children and using Gods name in vain
wish my sister was like his....
10/10 could give it infinite stars. It's been forever since a movie genuinely got me on the edge of my seat like that. It was amazing, and blew my mind.
It wasn't well well written. There were a lot of gaps in the story. There wasn't a back story either.
It's creepy. And it's amazing
A MUST SEE! might look a bit boring but trust me it's not! Definitely recommend
I LOVED IT, IT HAD A BIT OF EVERYTHING
only time you "jumped" was when the filmaker threw something in front of your eyes...
Loved it. Felt like it would be part of an anthology series.
The best scary movie that's been out in awhile.
Had me in an intense feeling the whole time, 10/10 will watch again
go see this mo in. it was really good!
Love this movie,my date even screamed
It wasn't what I expected
The film left me wanting more
You could have kept this crap want my money back
The movie theater lied about the time it started so all i could see was the ending so im kinda upset about that
overrated and unbelievable
Reminds me of the lovley bones
Not at what I was expecting me and my wife hated! this wasn't a horror or suspense movie, I should have known when I seen thor as a preview I spent 75$ just to see this movie it was terribly awful felt like a cheap knock off from split this is why we do not go out to the movies anymore .
Wasn't old enough and that wasn't stated in the app, and I didn't get my refund.
Had the rhyme and rhythm of a 70's era Stephen King short story, with the veneer of modern era suburban true crime drama. Tense scenes (a couple of which you could hear a pindrop in the theater), and pretty chilling moments. A great date-night flic if the two (or three?) of you are into true crime meets Stephen King novellas.
Could have had a better story line
Up there with one of the best movies of 22'
it was good but the previews make you wanna go see it. it's overrated but it's a good movie lol
A:TLA meets NCMEC (Google the latter IYDK)
on the edge of my recliner through the whole 2nd half
Killer scary movie, best I've seen in a while.
The cast and storyline was a masterpiece. 10/10 recommend
We LOVED this work of Art!
Great cast! Great story and creative! You might cry because it's so intense. One of the best movies of the year!
Must See ! 10/10 !! A movie finally worth my money this year
Metacritic
The result is a beautifully shot and well-acted live-action short story, but one that's missing enough connective tissue, fresh ideas, and time spent between its characters to produce a lasting feature film experience.
There are stretches in this movie, which I saw in a crowded preview last night, where you literally could hear a pin drop. The silence on the soundtrack is breathless, the held breaths of the audience deafening.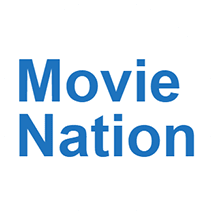 The Black Phone mixes the supernatural with relatable horrors in ways that will leave you both terrified and hopeful.