Atom User Reviews for The Bad Guys
POPULAR TAGS
#familyfriendly
#kidslovedit
#hilarious
#great
#greatcast
#actionpacked
#mustseebro
#<3
#epic
#clever
#lol
#fun
#smart
#funny
#seeingitagain
#mustsee
#original
#greatvisualfx
#inspiring
#surprising
It was so good and my kids loved it
The movie was better than I expected and I had high hopes for the movie. My son and I have read the Bad Guy's books since he was 4 so we came in knowing who the characters were and they matched the books perfectly.
Funny, great voice acting, fast pace action scenes and a visually satisfying animation style throughout. Would reccomend for all ages to enjoy!
Great movie to take your kids too no political side or viewpoints just a great movie
animation was amazing, story was good. loved it
We went without kids and were very entertained! Surprisingly fun and clever.
I left early and went into the new Liam Neeson movie. That should say a lot
I love it but it was some part of the movie the my y7 year old daughter complain the she was bored. But it was just for a bit.
Not true to the fantastic books but good in its own right
Great movie. One of the best animated films of 2022. The animation style looks like if Steven Universe was animated in 3D CGI.
Took my son he loved it. Always enjoy animated family movies!
Super funny, amazing animation, and a unique artstyle
It was awesome. Me and my 6 year old son enjoyed it!
Great family movie and very funny.
Dreamworks does not disappoint. Also that animation is super good
Despite a questionable moral choice at the end, The Bad Guys is an unpredictable blend of stylish animation, insane action, and a good message for kids and adults to enjoy.
Great movie for a family outing, teaches a heartfelt moral to younger children
My family loved this movie. It had so many twists to figure out. It was well thought out. Great work!
It was a fun and action filled time with stellar animation and a good soundtrack. Very reminiscent of Lupin the 3rd and made great use of visual stylization with its' fight scenes. Would watch again!
Really loved this movie. Way better than expected!
Daughter really enjoyed this movie.
Great feel good funny movie!
My family and I loved it! It was really cute and kids will definitely enjoy watching this.
Great movie money well spent!
Lot's of fun for the kids.
great movie!!! would see it again..
Great movie my son loved it
Great movie with a good message!
I absolutely loved this movie! As someone who enjoys CGI, Western cartoons, and anime, I knew I needed to see "The Bad Guys" once it came out. As an adaptation of the children's novels, I haven't read them so my knowledge is limited in that area. However, I thought this was a lovely take on the "Big Bad Wolf" and the idea that one can change greatly whenever they're offered the chance. I think this is a film for kids and adults alike. Give it a watch with kids (or watch it with your sister like me!) and I'm sure you'll enjoy it, too!
Great film for families! Unexpectedly good!!!
I watched this with my family and we all agreed that this was a good movie! Great jokes too 🙂 would def watch again
The Bad Guys is a good time.
movie teaching lessons about stereotypes; not following expected roles or stereotypes; do what makes you happy, not what others expect
saw this with my teenage son. we both enjoyed it. most of the jokes, while all clean, will go over little kids' heads.
Good Family Movie, but nothing to special. Thought it was gonna be funnier.
Very cute and funny movie
it was funny I liked it jk I loved it I have to say my favorite character was the shark
I liked it but it isn't the best but I would recommend it
Metacritic
Based on the children's books by Aaron Blabey, the plot isn't all that, but The Bad Guys sparkles to life when it's at its most antic — frantic chases, capers going wrong or just heated, animated debates in the gang.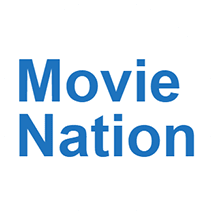 This is Tarantino for ankle-biters with a bit of Ocean's 11 thrown in: funny, energetic and just smart enough.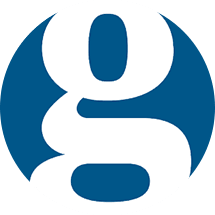 The Bad Guys will work better for kids than adults: the comedy is broad, with farting not just a major source of laughs but an entire plot device, and the characters aren't quite as lovable as the movie thinks they are, despite a winning voice cast that also boasts Marc Maron, Zazie Beetz and Awkwafina.