Atom User Reviews for That Time I Got Reincarnated As A Slime The Movie: Scarlet Bond
POPULAR TAGS
#fantasy
#actionpacked
#great
#epic
#mustsee
#lol
#allthefeels
#<3
#anime
#familyfriendly
#greatvisualfx
#seeingitagain
#mustseebro
#inspiring
#hilarious
#surprising
#greatcast
#intense
#original
#justokay
it's a good movie if you seen the anime but if you haven't then you'll be very confused
Let me tell you, I'm a huge fan of Reincarnated as a slime but this movie was AWFUL. It felt like a filler and completely useless. Had barely anything thing to the main plot of the show so I was very disappointed. I was actually waiting for it to end. This really ruined my hopes for the 3rd season of slime
I recommend seeing both Subbed and Dubbed! You won't be disappointed. :)
The film is NOT aimed to the general moviegoer. As others have said, this film expects you to already have seen the other anime episodes. In that case, it's perfectly on par with the show (minus the slow buildup). However it does not do a good job of introducing characters to anyone who is seeing this series for the first time in the movie. Due to that it's rating is a little lower, though the movie itself is perfectly enjoyable.
It's definitely a must see I loved this movie, I'm all caught up with the anime and as soon as I saw that there was a movie I had to buy a ticket and watch. Don't regret it at all!
Good movie for the That time I got reincarnated as a slime franchise. Recommend that this movie only be watch after watch S2 Ep12 of the series.
This made for the fans cx
bit slow at times but if you're a Tensura fan it's a must watch!
wasted potential, only good thing about the movie was that it was nice to see the characters again. story was pretty mid.
Loved it. Great movie. If you enjoy the show, you'll love the movie
As a Slime fan, this movie was awesome. Exactly what I expect from the series, dramatic build up, action, wholesomeness and some comedy mixed in. A great night out!
I went in with zero expectations. The writing was ok, music was fantastic, voice acting great as usual of the Japanese cast. Overall plot was alright. It felt as if they were trying something out. If you enjoy the series I recommend. If you haven't seen Slime-San but going with someone who has then you'll be alright as well. It's not hard to follow along even if you have no idea who the main cast is. Great movie for what it is.
Glad to see an anime movie that isn't just something way of to the side with no chance of having a masking to the main series. A few good movie/anime movie tropes, but they're used well in my opinion. I can understand the reviews of "I haven't watched the show, so I don't know anyone" but also I feel the show explains enough using Hiiro as a reason to explain what little information would be useful. However, I'm also left wondering who just wanders into a film without doing any research to realize it's show related. Anyway, overall good movie, especially if it ends up being any kind of relevant to next season, which I'm excited for even more now!
If you're a fan of the series then you will definitely enjoy the movie
its kinda slow. The movie feels like one of the shows slow episodes. its a lot of politics and talking with maybe 5-10mins of action during the entire movie
Really enjoyed the story and action. Rimaru is my fav, so it was great to see all the characters again.
You need to watch the last 2 seasons of this series in order to understand the characters. This is typically a problem with anime movies released in America. They rarely are stand alone movies.
If you've actually watched the show, you'll love this movie
Metacritic
Scarlet Bond collapses into the hourlong, supposedly epic but ultimately low-stakes multifront battle de rigueur in too much anime right now. That leaves no room to explore the story's most interesting character: Rimiru himself.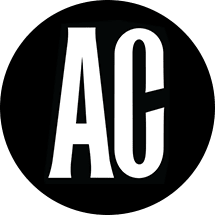 Richard Whittaker
Austin Chronicle
The movie isn't unusual-looking or surprising, but my daughter assures me fans of the show will not want to miss it. The rest of us will be immersed in warm confusion as things we just don't understand unspool before us.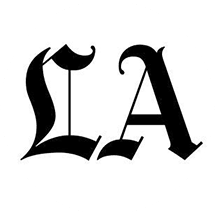 Michael Ordona
Los Angeles Times
That Time I Got Reincarnated as a Slime: Scarlet Bond mostly lacks the animating unpredictability and sugar-rush energy of its source material.