Atom User Reviews for Terminator: Dark Fate
POPULAR TAGS
#actionpacked
#intense
#greatcast
#greatvisualfx
#great
#mustsee
#epic
#surprising
#seeingitagain
#blockbuster
#heartpounding
#mustseebro
#awesome
#allthefeels
#datenight
#justokay
#iwontbeback
#predictable
#inspiring
#lol
Better than the other movies that are between T2 and this one. A great action movie and cast! I definitely enjoyed this movie.
Honestly I was hoping for better. It picked up in the end. The last one that was "erased" with this movie, Genisys was a much better story with better acting execution. This just had Sarah Connor back as the positive.
Movie is ok, story is a little lame, not nearly as good as the original or T2.
Go watch it. Awesome effects . Story definitely could've been more put together but other then that it was amazing.
Omg! This movie was sooooooo good. GREAT! FANTASTIC! I took my mom to see it not expecting too much of anything but I LOVED IT! I would definitely give see it again.
It awesome it's a must see We like it the sequel but it not ask good all most but We enjoy it I went with my wife my love of my life .
What in the timeline is going on here?! Graphics over story & a blondes' muscles
Saying this as someone who doesn't hate all the sequels (quite liked T3, thought only Genisys was outright terrible), Dark Fate is the best Terminator movie since T2. Not without its flaws: plotting is kinda shaky, but its propulsive and engaging. Linda Hamilton and Mackenzie Davis are great.
Great movie, SO much action and characters you'll love.
I enjoyed the story and the effects. It did not disappoint.
horrible movie.... no creativity... rehashed story... writes were hoping for dumber audiences who wouldn't realize they were being preached to...
Good continuation of #1 and #2 movies.
This new entry into the Terminator franchise is a lot of fun and brings some interesting new twists to the story. The action is overly CGI and the fact that each new Terminator film seems to claim that most of the previous ones no longer matter undercuts the quality of the film. Afterall, no matter how good this one might be, why should we care if the film might not count the next time another Terminator film comes out?
If you like action movies this movie will not disappoint you
Worst one in the series. It didn't have the same magic as the others. Not enough funny catch phrases. Too many missing pieces. I kept feeling disappointed. I just kept noticing that a bunch of women were getting beat down by a seemingly indestructible male robot. If they are going to continue this alternate story, they really should back it up with something more solid and less focused on switching gender roles.
To much cussing. And once the story unravels it is all predictable. Great action and great new terminator.
Just see it for yourself dude
Story needed more work, but I definitely enjoyed it. Gemini man could learn a thing or two regarding CGI, because that movie the CGI was trash and this movie made it look like that was really the younger Arnold.
Good action followed up by to much unnecessary dialogue...
felt a lot like the t2 movie but in Mexico. storyline made no sense.
Good but had some discrepancies in its logic based on past movies
You should definitely Terminator 1 & 2 before going to see this movie. It really is a direct sequel to Terminator 2. There were some scenes where it was obvious that they used green screen. It was worth seeing in the theater, but not necessary to see in IMax/Dolby etc.
good movie just not that Great
Dozed off several times .
Terrible. One of the worst, most unoriginal pieces of junk I have ever seen! The Terminator is like the Grinch! He grows a heart, becomes self aware, and becomes "Carl" the interior designer!!! Lololo. He even inexplicably ages as the Terminator. It's actually hilarious it's so stupid.
So great to see this franchise back again! Always entertaining!
Best Terminator movie, yet!! What great night to watch this movie on Halloween 😎🎃
I didn't think Grace would be a good character but by the end of the movie I was rooting for her. Rev-9 was a formidable adversary. The last good Terminator was Salvation. This one tops that.
a true sequal to T2. Great movie to keep the franchise going.
this was honestly a really good movie
Great way to reinvent the franchise.Linda and Arnold were great together .love the new terminator with his ability to split into two machines
Great movie, rehash of an original plot with a lot better effects.
loved it. great story. action packed!!!!!
Excellent. J. Cameron strikes again. Amazing conclusion. Pays serious tribute. Def gon back for seconds... 👍🏼
I love all Terminator movies they never boring to watch
Overall great movie but extremely predictable towards the end.
This is the sequel T2 needed. The official T3 in my mind.
Metacritic
I can (and have) defended each of the later Terminator sequels, but there's no question Dark Fate is the best of the bunch.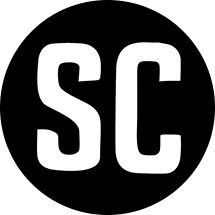 Unlike this film's sleek killing machines, the new installment is creaky and sometimes clumsy, and yet it ultimately succeeds by delivering sufficient thrills while also offering just enough emotional depth to keep viewers engaged in its familiar man-versus-robot tussle.
Tim Grierson
Screen Daily
It suffers greatly from obeying the imperative the first sequel established: Trying to blow minds and up the ante the way that FX-pioneering adventure did, this one offers a series of action set pieces that go from big to huge to ludicrous, even as the script's additions to fear-the-future mythology underwhelm.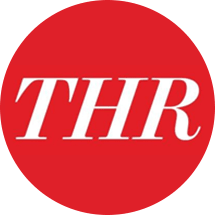 John DeFore
The Hollywood Reporter