Atom User Reviews for Tenet
POPULAR TAGS
#intense
#actionpacked
#clever
#original
#smart
#confusing
#mustsee
#surprising
#great
#seeingitagain
#greatcast
#heartpounding
#greatvisualfx
#epic
#blockbuster
#mustseebro
#loud
#awardbuzz
#datenight
#notmyfave
Tenet was amazing! I thought I knew what to expect going in but I was completely blown away! When and how I expected things to be wasn't. Instead, it was so much better!
awful movie. walked out before ending!
Great Movie John David Washington is a star 🌟
I personally think this is one of the most misunderstood movies of all time. This film was expected to single handedly carry the theater industry on its back and raise it from the dead. It was expected to do this by resembling that of inception. This film is not inception, it is yet again an extremely original story with a mind bending scientific overlay. This film is not meant to be seen once and judged. This is art, it requires time (no pun intended) to process and ponder. Upon my third viewing finally realized how much I truly love this film. Yes the sound mixing is off. But the minor defect of the sound mixing pales into comparison ti the positives generated from the score, storyline, science, and characterization (yes characterization) of the movie. Come a few years from now, we will all be thanking tenet for being bold and willing to save theaters, revitalize true and original cinema, and make science nerds like me sit on the edge of our seats with a smile from ear to ear.
Got to the movie late but left before it started
Sound effects were loud in parts, drowning out the actors speaking and the music soundtrack. Overall great movie!
need to see twice. One of the best car chase scenes I ever saw. Great fight scenes.
Very confusing plot but interesting!
Thank you Travis Scott for this wonderful experience! You're the truth!
Very intriguing story, amazing score, most adept casting, and elegant set pieces. Only various flavoring from C. Nolan's previous films, but just enough to still stand on its own.
This movie is so so so goodd. Likkk no 🧢
Movie really dragged after an hour made me want to leave the theatre first Christopher Nolan film that I don't like
I will eventually see it and then give a fair honest review.
This is an intense, fast-paced, action-packed, and compelling film. i agree with some critics who point out the problems with sound mixing. On some occasions Tenet desperately needs subtitles.
It was loud making it hard to hear the dialogue and it was confusing. Visually it was cool but really just an ok film.
It was a little hard to follow. Was very intense however.
Christopher Nolan did not disappoint again. What a great movie! Makes you think, both during and especially after the movie, but you still enjoy the car chases and the crashes and the fights.
As an action film, it's a good recommendation. As a Christopher Nolan movie, it's one of his weakest
Great movie. Gave me chills at the end.
It was really good. I feel I need to see it again to really understand everything. It was complex!!!
I cannot wait for the rest
Interesting movie, don't turn your head or you will get lost.
The story is very intellectual. Mix in a little bit a time travel paradox and some good action. A good movie.
You really need to pay attention to understand what is going on and chances are you will still be lost at some point. It all ties together in the end so if you remember the earlier things you will enjoy it.
Maximum Nolan. The story leaves you sprinting to keep up, and the payoff is nice.
Plot was weirrd ... still don't know what I watched
Boring couldn't even finish
Really good and attention grabbing
Remind me of de ja vo With Denzel Washington And a little bit of Jack Ryan
Have to watch it at least twice, typical Nolan flick.
Just a brutal movie. Waaaay too fast. Waaaay too complex. So loud! Would rather watch reruns of The Jefferson's.
It's great, but just too much.
Gotta watch it twice maybe 3 times to understand lol
This movie will not be for everyone, but I very much enjoyed it. Tenet requires a lot of observation and thought. Probably multiple viewings to appreciate it.
Shouldn't have to think so much to figure out a movie
Our primitive minds were never going to be ready for this movie. Original concept, you'll have to see it a couple time to grasp exactly how the plot structures. Christopher Nolan never disappoints.
This was a great movie. So many twists and turns. Just when you thought you figured it out, you really didn't. It reminded me of the movie Inception, which I loved as well. Definitely gonna watch it again.
Movie was so dam stupid!!! No nook nooky for me.. thanks 🙋🏽👍👍
Amazing casting and the storyline is oh, just so perfect! Pay attention to all the little things because any small thing makes a huge difference down the line!
Metacritic
Even at their most bewildering, the raw imagination and distinctive imagery on display are always thrilling.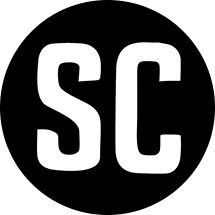 Tenet makes you feel floaty, mesmerized and, to an extent, soothed by its spectacle — but also so cloudy in the head that the only option is to relax and let it blow your mind around like a balloon, buffeted by seaside breezes and hot air.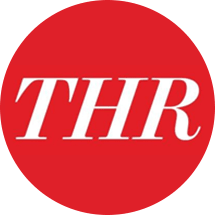 Leslie Felperin
The Hollywood Reporter
Tenet is as generous as any Bond when it comes to a big-buck opening sequence and regularly-scheduled, muscular set pieces. If anything, it showers the viewer with too much, over-balancing a ticking-time-clock finale which is only saved by Elizabeth Debicki's raw acting talent.
Fionnuala Halligan
Screen Daily