Atom User Reviews for Tenet
POPULAR TAGS
#intense
#actionpacked
#clever
#original
#smart
#confusing
#mustsee
#great
#surprising
#seeingitagain
#greatcast
#heartpounding
#greatvisualfx
#epic
#blockbuster
#mustseebro
#loud
#awardbuzz
#datenight
#notmyfave
Tenet was amazing! I thought I knew what to expect going in but I was completely blown away! When and how I expected things to be wasn't. Instead, it was so much better!
awful movie. walked out before ending!
Great Movie John David Washington is a star 🌟
I personally think this is one of the most misunderstood movies of all time. This film was expected to single handedly carry the theater industry on its back and raise it from the dead. It was expected to do this by resembling that of inception. This film is not inception, it is yet again an extremely original story with a mind bending scientific overlay. This film is not meant to be seen once and judged. This is art, it requires time (no pun intended) to process and ponder. Upon my third viewing finally realized how much I truly love this film. Yes the sound mixing is off. But the minor defect of the sound mixing pales into comparison ti the positives generated from the score, storyline, science, and characterization (yes characterization) of the movie. Come a few years from now, we will all be thanking tenet for being bold and willing to save theaters, revitalize true and original cinema, and make science nerds like me sit on the edge of our seats with a smile from ear to ear.
Got to the movie late but left before it started
need to see twice. One of the best car chase scenes I ever saw. Great fight scenes.
Sound effects were loud in parts, drowning out the actors speaking and the music soundtrack. Overall great movie!
Very confusing plot but interesting!
Very intriguing story, amazing score, most adept casting, and elegant set pieces. Only various flavoring from C. Nolan's previous films, but just enough to still stand on its own.
This movie is so so so goodd. Likkk no 🧢
Movie really dragged after an hour made me want to leave the theatre first Christopher Nolan film that I don't like
I will eventually see it and then give a fair honest review.
As an action film, it's a good recommendation. As a Christopher Nolan movie, it's one of his weakest
you really need to pay attention to every detail, you try to put the pieces together as the movie goes on but get distracted with all the intense action scenes
Could have done without the constant background music. It detracted from the movie.
This movie was fantastic, and I'm super glad that it was the first movie I got to see in theaters since before the pandemic. 10/10 recommend.
This movie goes back and forth you have no idea if they are talking past or future. At the end I completely lost interest
Very unique and mind blowing movie
Really good and attention grabbing
This is an intense, fast-paced, action-packed, and compelling film. i agree with some critics who point out the problems with sound mixing. On some occasions Tenet desperately needs subtitles.
Way over my head. Needed subtitles because I couldn't understand what they were saying.
Left me speechless, it's a must see in 2020
I've seen it twice already! Love this movie
Very creative story. Makes you wonder and really ties it together at the end. That's where it all clicks.
It was loud making it hard to hear the dialogue and it was confusing. Visually it was cool but really just an ok film.
Once again Christopher Nolan blows our mind!! Great movie, probably have to watch it twice to get the full picture.
Was very well thought out, left me shook
Worth 2 watches. Complex plot is resolved satisfyingly and beautifully by the end.
Plot was weirrd ... still don't know what I watched
Loses focus with time travel but you can live with the try. All good otherwise
TENET is a masterpiece in filmmaking. The very reason to watch movies on Big Screen. Hands down, best movie of the year!
Definitely a Christopher Nolan plot, a bit confusing, hard to understand the speech of characters over music and special effects. Accepting certain things without much explanation is a must, then story comes together piece by piece as the movie ends.
Great mind game movie... did not need the one F-word! Otherwise real clean language film.
It was really good. I feel I need to see it again to really understand everything. It was complex!!!
It's great, but just too much.
Metacritic
Once again seizing control of the medium, Nolan attempts to alter the fabric of reality, or at least blow the roof off the multiplexes. Big, bold, baffling and bonkers.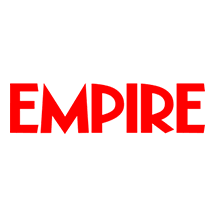 No other artform could quite present such a collision of time, place, idea and emotion, and it's clear that Nolan's pure intent is to give us the utmost of what this medium can uniquely provide. At its best this is a ride that manages to be viscerally thrilling while still being emotionally and intellectually engaging, all in ways that are truly, uniquely cinematic. In other words, say what you will about the tenets of Tenet, at least it has an ethos.
What kind of picture is it? Big, certainly: IMAX-scaled, and a hefty 150 minutes even after a visibly ruthless edit. It's clever, too — yes, the palindromic title has some narrative correlation — albeit in an exhausting, rather joyless way. As second comings go, Tenet is like witnessing a Sermon on the Mount preached by a savior who speaks exclusively in dour, drawn-out riddles. Any awe is flattened by follow-up questions.