Atom User Reviews for Teen Titans GO! to the Movies
POPULAR TAGS
#kidslovedit
#familyfriendly
#hilarious
#lol
#great
#actionpacked
#mustseebro
#epic
#upbeat
#waffles
#smart
#fun
#clever
#surprising
#greatcast
#seeingitagain
#mustsee
#allthefeels
#<3
#original
It's entertaining for the kids. Me as a mom was blah.
Can't wait to see it! The movie looks good!
Lot of "inside jokes" for parents
This movie is probably going to be the best kids movie of the summer. I know people might not like it because they compare it to the original cartoon that came out. Come in and watch this with an open mind and compare it to something like Dexters lab or Johnny bravo instead. 🙏
I LOVED THE END CREDITS! I wanted to cry
this was awesome! had me cracking up!
We waited for this Movie for so long, It was Amazing! Worth the wait! My Kids loved it and we will anxiously wait for the Sequel!
Look like a amazing movie to me #1 Action Packed Kids Movie Of The Summer!
Looking forward to seeing this!
an amazing movie for the family
had a few inappropriate moments but all movies do nowadays.
The action was great, the storyline was interesting, but a little predictable (to me as an adult) at times. Would definitely see it again for the laughs.
Great movie . My son enjoyed it a lot .
You have to like teen titans. It was so silly, but had some really funny parts.
We love the show, and we loved the movie! Family friendly, clever, good clean fun.
My kids was waiting for this movie. They enjoy a lot. My son told me it was so funny. It has slow moments, but is a movie for have fun.
If you have kids take them to see this. Its phenomenal.
WILL FOREVER LOVE THIS CARTOON.. THE MOVIE WA GREAT
great movie for kids and surprisingly funny!
Great fun jabs at both DC and Marvel. Really enjoyable.
Do not watch it was so bad not worth it rather play fortnite
We really loved this movie
If you love the series you'll love this movie! if you've never seen the series this movie will make you want to.
It's about a self centered kid who want to be #1. Regret watching it.
Kids loved it and Hubby and I were laughing too. Great family night.
took my grandson, and we had a great time 😎
LOVED IT!! My daughter laughed the whole movie.
It kept my girls attention throughout the entire movie so it was good
very well done, loved every second of it! the original teen titans cameo was def icing on the cake.
can't wait for Teen Titans movie to come out. the teaser at the end is so awesome
A fun and action packed family film that takes a reverse look at the superhero forum.
I didn't really think I was going to like but(to my surprise) it was surprisingly hilarious for adults as well! Well done!
I wasn't so sure i would like it based on the trailer but I actually really enjoyed it. It was funny and had some jokes for the adults too. Overall, I liked it and wouldn't mind seeing it again.
We love TEEN TITANS GO!!!!
Loved this movie. Any superhero movie lover will find something to love in Teen Titans Go! To the Movies.
Will not see this again. The kid wasn't impressed either.
It was funny great for kids I would recommend.
This was my second viewing and it was even better than the first. No kids needed, go see it!
great movie lots of laughs!!! just wish their was more fighting than singing, giving it a 3 star rating!.
Kids loved it. Subtle adult humor. Great comic book references.
Walk in knowing what they are aiming for and enjoy what is produced. Kiddo loves this version and I enjoy comics and jokes and they hit it. i see this as a great way to introduce new fans to the superhero world.
Super clever and witty. Any DC/Marvel fan will greatly appreciate this movie.
great entertaining family movie
wait till the end it's the best😂😅
held up stronger than the TV series with more impressive animation. Could benefit from less crude humor.
If you like the show, you are going to enjoy this movie. It is silly. It is fun. It has a fair amount of jokes in there to keep the adults entertained and enough fart jokes to make my son laugh.
great movie! me and my son watch the show and the movie was even better. definitely take your kids to go see it....we loved it! Teen Titans Gooooooo!
I think the best way to describe this movie is cute and fun! It's mostly set out to make you laugh, and while there are a few jokes that don't land, it hits plenty of bullseyes.
Especially good after 420
This movie is great for kids and adults who love DC and can laugh at our favorite superheroes. It is great and knows what it is.
Absolutely love it and will buy it when it comes out on dvd
This movie will exceed your expectations
I watch the teen titans go with my kids all of the time. It's funny and I thought the movie was funny and just as good. I love how it has other super hero's in it also. All in all I liked it.
love it we are big fans of the original and Go! this I'd the perfect family movie to see this summer we are def gonna go again
The way it was projected the image looked blurry and it really hurt my eyes I left with a headache. But my little brother loved it, it was great.
I love the show, so yea, I loved the movie. Very funny and just as random and hilarious as one would expect. Love for Slade, my Teen Titans and all of the Marvel shade!
My 8 yr old loves it. He laughed the whole time, especially at the ending.
My brother is my sidekick
Better the second half; good moral all around...not bad after all...kids will love it
Great funny movie to watch w kids. Too silly for my taste.
Eyes keep falling down while watching this movie.
Metacritic
Ultimately, Teen Titans Go! To the Movies is fun enough, if unmemorable. If you're not already invested in the property, you probably won't find enough in it to make it worth your time.
Rebecca Pahle
Film Journal International
Although Teen Titans Go! to the Movies is ostensibly about spoofing superheroes and their hoariest clichés, the film is loaded from top to bottom with loving Easter eggs from DC Comics history.... As a result, it's actually a far more affectionate portrait of comic books — and a more persuasive argument in favor of their escapist pleasures — than any of the so-called "serious" DC movies.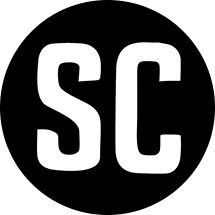 Although obviously geared to the small fry who will no doubt eat it up, Teen Titans Go! To the Movies will provide many laughs for their adult chaperones as well.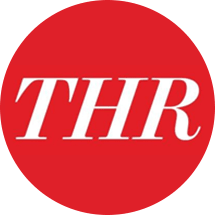 Frank Scheck
The Hollywood Reporter