Atom User Reviews for Stuber
POPULAR TAGS
#hilarious
#lol
#actionpacked
#greatcast
#great
#original
#mustseebro
#datenight
#seeingitagain
#mustsee
#leavekidsathome
#clever
#surprising
#smart
#intense
#epic
#justokay
#familyfriendly
#awsome
#predictable
There were some funny moments, but mostly it was cheesy
Its definitely a movie you would like to watch, but they kept rated as pg13 kind of movie.. could've been better but still fun.
Stuber is a very funny movie. If you want to laugh, then this is the movie for you. The story is kind of meh. Kumail Nanjiani and Batista are great together.
Movie was boring. Action scenes were below average. Script was garbage therefore actors could not do anything to rescue this movie.
Great movie for laughs. Kept me laughing through the whole movie.
tried too hard to be funny. lame humor for the most part
.. a couple scenes one might expect to see in the deleted scenes on the disk selections ..
Was pleasantly surprised by the movie. Wasn't expecting much but enjoyed it very much.
Had me laughing the whole time, def worth seeing
It's a great movie. If you are a fan of humor. you will enjoy it very much
This movie is better than what I expected, it had me laughing from start to finish. Did not disappoint.
You can keep my money, but I wish I could get my 2 hours back
It was funny and action packed I really enjoyed it
I love batista.... he thinks he isn't funny but he's hilarious. and so is that little uber dude. I liked it alot. I didnt think it was going to be this funny but it was. sarcastic wit just like I like it.
Shout out to Instagram, Nissan and uber for being apart of this movie. Great movie to see 😎👌
Action with Romance sprinkled in as well.
it was unbelievable funny... Make sure you're not eating watching this movie
My wife and I were just looking for something to see because we've pretty much seen all the movies out right now. We did not have high expectations but we were pleasantly surprised and entertained by this movie. I also would say that anybody looking for a decent action/comedy this would be a great movie to go see. Move over Rock there's a new action hero in town.
This is truly one of the funniest movies EVER!! So glad we got to watch it! :-)
The movie would have been funnier without all the profanity and vulgarity.
Great movie and cast lots of action.
It was funny and not a bad story.
just the right amount of comedy! what a great movie!
If I didn't add 5 stars, Stu will send Vic would come after me but great movie tho!
Totally average buddy action comedy with likable leads and generic plotting.
It wasn't as funny as I expected
Had a fun time and highly recommend
Definitely worth every min!
This movie was pretty funny. Found myself laughing quite a bit throughout .
FIVE STARS!! Super funny and worth the watch! Batista and Kumail are a great pair to see on screen.
Unexpectedly funny. Doesn't reinvent the wheel, but Kumail and Batista are fun to watch. Batista's expression at the end of the film is a keeper.
Loved it! Cheesy at times, but I enjoyed it.
very hilarious non stop laughing
15 percent storyline 85 percent graphic violence
some funny spots. previews had most
It was good it has allot of laughs but was it too much? Some scenes were played out and went on way too long but it's something to watch for the summer
It had a simple elaborate detective story but the focus was the relationship that was built between the 2 main actors with a lot of awkward jokes and sarcasm through out the movie. I I enjoyed the movie for what it is. It was exactly what I was expecting from the trailers.
Pretty good but seems like they tried to keep it PG-13 with some of the jokes thru the whole movie
ACTION COMEDY NOT THE FUNNIEST MOVIE OF THE SUMMER🤦🏾‍♂️🤷🏾‍♂️🤬🤭🤔💭🤣🙌🏾🙌🏾
Shockingly, Bautista was my favorite part of this movie. He was actually quite good. The movie was funny at some points but extremely cheesy in others. Nanjiani's character was awkwardly unfunny. I'm shocked because I've seen him in other movies and actually enjoyed his performances but this one fell short. The movie is cheesy but had it's funny moments. Also, I actually enjoyed the action scenes, I thought they were pretty entertaining, especially the opening movie scene.
Started out stronger with the humor, but then got really predictable. The not seeing clearly thing got old quickly.
Laughed the entire time. Great movie!
Good concept, poor execution.
Metacritic
With a title that's almost as lazy as its script, Stuber is a lackadaisical attempt at a "woke" buddy-cop comedy that just can't figure out how to fuse together its story with the message it is trying to promote.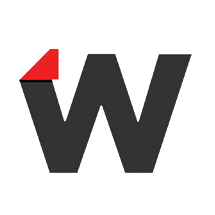 Kumail Nanjiani and Dave Bautista are a likeable pair that deserve better than Stuber, a strained action-comedy with a clever premise but maddeningly uninspired execution.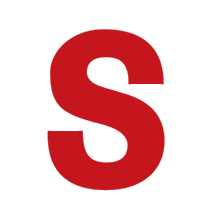 Tim Grierson
Screen International
The naggy tension between the leads turns into a fine chemistry. [SXSW work-in-progress review]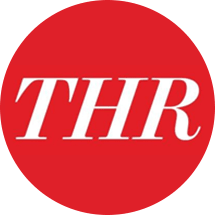 John DeFore
The Hollywood Reporter