Atom User Reviews for Stuber
POPULAR TAGS
#hilarious
#lol
#actionpacked
#greatcast
#great
#original
#mustseebro
#datenight
#seeingitagain
#mustsee
#superfunny
#leavekidsathome
#clever
#surprising
#awsome
#intense
#epic
#smart
#funny
#justokay
There were some funny moments, but mostly it was cheesy
Stu deserves his 5 stars lol
Its definitely a movie you would like to watch, but they kept rated as pg13 kind of movie.. could've been better but still fun.
Stuber is a very funny movie. If you want to laugh, then this is the movie for you. The story is kind of meh. Kumail Nanjiani and Batista are great together.
You can keep my money, but I wish I could get my 2 hours back
Mediocre comedy and wholesome storyline. Some really funny moments, but also jokes that fell flat are a dime a dozen.
Great but they could have done more with it
super funny! really liked the chemistry between kumail and batista! definitely gonna watch it again!
Funny, predictable, and exactly the movie you watch after drinks on a summer evening.
It wasn't as funny as I thought it would be .
It was boring and slow and I didn't like all the cursing and the story was just junk
I fell asleep!! There were a few funny parts but the overall movie was corny and most of the dialogue was strange
Good concept, poor execution.
Laughed the entire time. Great movie!
Started out stronger with the humor, but then got really predictable. The not seeing clearly thing got old quickly.
Had some scenes where I couldnt stop laughing and it was enjoyable overall
it was entertaining and funny.
There's worse ways to kill 90 minutes Got some laughs
Cliche, predictable, but I knew that going in. Came for the laughs and laugh I did.
Pretty good but seems like they tried to keep it PG-13 with some of the jokes thru the whole movie
It had a simple elaborate detective story but the focus was the relationship that was built between the 2 main actors with a lot of awkward jokes and sarcasm through out the movie. I I enjoyed the movie for what it is. It was exactly what I was expecting from the trailers.
It was good it has allot of laughs but was it too much? Some scenes were played out and went on way too long but it's something to watch for the summer
some funny spots. previews had most
15 percent storyline 85 percent graphic violence
very hilarious non stop laughing
Loved it! Cheesy at times, but I enjoyed it.
FIVE STARS!! Super funny and worth the watch! Batista and Kumail are a great pair to see on screen.
This movie was pretty funny. Found myself laughing quite a bit throughout .
Definitely worth every min!
Had a fun time and highly recommend
It wasn't as funny as I expected
Totally average buddy action comedy with likable leads and generic plotting.
just the right amount of comedy! what a great movie!
It was funny and not a bad story.
The movie would have been funnier without all the profanity and vulgarity.
Metacritic
It's uneven and doesn't quite hit the right balance between yuks and yuck, but the charisma of the two stars – particularly Nanjiani – carries it along. A shame to waste Uwais on such a limited role, though.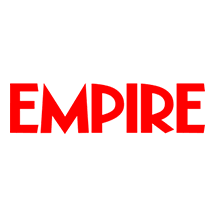 Action flick machismo suffers an identity crisis in Stuber.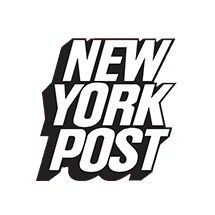 Sara Stewart
New York Post
This film is like cynicism transformed into celluloid, a movie made without love and with no vision, except of dollar signs.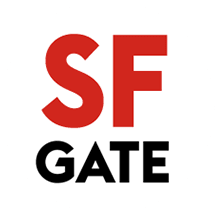 Mick LaSalle
San Francisco Chronicle