Atom User Reviews for Star Wars: The Rise of Skywalker
POPULAR TAGS
#actionpacked
#epic
#mustsee
#greatvisualfx
#great
#seeingitagain
#allthefeels
#intense
#heartpounding
#blockbuster
#amazing
#greatcast
#surprising
#mustseebro
#familyfriendly
#justokay
#inspiring
#<3
#predictable
#fantasy
This was a the most fun I had watching a train wreck of a movie.
All those people who are giving out so much hate to this film, sure, they can hate whatever and whenever they want, but I enjoyed it, so much! I was enticed in the story, I thought it ended so well. My only teensy weensy problem with it is the whole beginning part. No spoilers. But it sometimes gets a little too fast, but throughout the rest of the movie, I thought it was a perfect send off to the franchise. That's just my opinion.
Best ending to the Skywalker saga
I was 12 when A New Hope was released, and I took my son to see this, and he is 12.. A lot of plot twists, plenty of action, and for a 2 hour 21 minute movie, it moved along extremely well. There were some questions answered, and some questions created. This may be the end of the Skywalker era, but hopefully it will be the beginning of the "new" era. Avoid all of the reviewers saying it was "too safe", "too clichè"... enjoy it!!!
The only hang ups in the movie is the repetitive "I sense something in the distance" face. And that the pacing for the first thirty minutes or so feels a lil jumpy. Other than those, it was AWESOME
If you're a Star Wars fan, I think you'll enjoy this film. It has a little bit of everything and stays true to what I think the franchise has been all about. Definitely glad we went opening night.
1977 to 2019 I have lived every chapter and this is great way to close the Skywalker legacy 🤙
Great fx but, the story seems as though it was written by someone at the last minute. The lore is all off, a lot of things don't make sense as to HOW, Rey is more OP than ever, etc.
Thank you JJ Abrams and all the Star Wars team for putting your heart and soul into this. Whatever the critics say, you won me over. Long Live Skywalker
So bad, worst star wars movie ever, imagine playing game and beating it with absolutely no challenge that was this movie.
it's a middle of the road movie that felt more like a longer story was trying to be told.
Kylo Ren did what Anakin couldn't...he saved the one he loved from dying.♥️
In terms of story, the first half of the movie is a bit all over the place. Early on some of the scenes feel a bit rushed as we quickly cut away. However, the second half of the film really picks up. Overall, although it is not the Avengers: Endgame level conclusion many expected, is it still a good film filled with many enjoyable moments and pay offs. Not the best Star Wars film but not the worst neither.
It is a abomination to the Star Wars universe.
Excellent close to the entire saga. Amazing writing to bring in older characters and tie off loose ends. Some strange choices made in the finale. It felt like they wanted to try to please too many people and mashed a few different endings together. Some of the end choices made did not feel organic, but still an overall excellent addition to the Star Wars universe and a beautiful ending to the Skywalker saga.
Review from an average fan. No spoilers. I'm not a super fan but I am a fan of Star Wars films. I don't read any of the novels or cartoon shows. The movie itself was great. As a stand-alone this movie would've been very satisfying. I can guarantee you can watch this movie and understand it for the most part without watching any of the other films. This is where I feel I should knock a star down. Obviously this film is not stand-alone and not just a sequel but the end of a series so the pressure is there. I felt like a lot of the build up from the previous two films didn't have that bang and meshing together I was expecting. Overall, the movie was entertaining. Answered some questions but left some unanswered and rose mew ones. Don't base it off "professionals" reviews from critics. I can see if you're a super fan you might now really enjoy. As just a "casual" fan I am sure you will enjoy it.
JJ Abrams did a quick patch job of the Rian Johnson debacle. Story felt a bit rushed and lacked clear flow but will deliver for most fans
While the first act is all over the place, it is thoroughly entertaining, fun and beautiful, but fan-service-y, finale to the Skywalker saga.
Fun! Exciting! Satisfying end to a great tale!
George Lucas should sue Disney. Still better than The Last Jedi.
The perfect ending to the saga
Make George Lucas CEO lol
Did not do the franchise justice. Going to lose a lot of interest moving forward. Worth one watch. That's it.
I like this way more then TLJ. I really disagree with most of the critics reviews. This is probably the best of the sequels. Only thing I didn't like was the closing scene, it was too cheesy for me.
This is proof that the fans who didn't like the last Jedi also don't like what people are calling fan service or playing it safer than the last movie. This is just a product of poor storytelling. Clearly no overarching storyline in mind and messy. Clearly JJ had trouble trying to make sense of the previous 2 movies. And also undid everything George Lucas did with Luke Skywalker and anakin Skywalker being the ones to permanently balance the force.
This was the Best one yet.
It was beautiful and amazing and awe inspiring. And that's it the story was stuck playing catch up because of episode 8 and it's aggravating
Nullified the 6 movies that came before.
U literally threw palpatine back in there with NO explanation as to how he survived, explained snoke in 5 seconds indirectly, didnt even mention anakin and the chosen one prophecy, and tried to retcon the last Jedi in a rushed movie that just felt like it was fixing mistakes rather than tell an actual story. Complete garbage
Not a Star Wars fan but it was a great film.
Wasted of time. Sad ending to an Epic
A wonderful movie! I cannot wait to see this again, and again, and again. From the start to the end, you are drawn in and fully engaged with the characters. Very well done.
Lots of good ideas executed poorly. The impressive lineup of actors/actresses/special effects create small moments that feel good... It's only when you look back that you realize that, as a whole, none of it actually makes any sense.
disappointing, unoriginal, boring
Not sure what I just watched. Only certain thing is it was not good!
Better than TLJ at least..
Great movie. I just have a lot of questions.
This is the end of the Skywalker Saga. It is a very fast movie compared to the prior movies. It felt rushes story wise, but that is J J Abrams for you. The acting however is superb.
What a challenge JJ Abrams had, ending a saga started by Lucas, and following up Johnson's The Last Jedi. That is no easy task. It was obvious he wanted to make sure that he crossed all the t's and dotted all the i's. So of course there were moments obviousness, and the audience was rushed through storyline a bit. That being said, I enjoyed the movie very much. If you have lofty expectations from such a movie, you'll probably be dissatisfied. If you go in with an open mind, as a lover of Star Wars or not, you'll be quite entertained. There's a lot of action, nostalgia, a couple of gotcha moments, a slight bit of corniness, and a modestly good story. I will see it again in the theaters. That being said
Horrible story. It seems that Disney took over and tried to make something out of a story that didnt need to be made "Disneyfied"
Metacritic
It's just determined to deliver as many answers and as much plot momentum as possible, even when slowing down or holding back would give its revelations far more weight.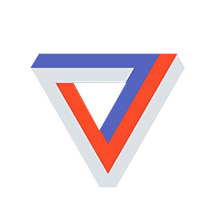 If you're going to do a send-off this huge, there are a lot of goodbyes to say, and a lot of loose ends to tie up. The fact that The Rise of Skywalker manages most of them and within a vaguely coherent story is something of an achievement in itself.