Atom User Reviews for Star Wars: The Last Jedi
POPULAR TAGS
#epic
#great
#amazing
#fun
#surprising
#mustseebro
#blockbuster
#plottwist
#nextlevel
#mindblowing
#funny
#awesomesauce
#clever
#futuristic
#insane
#sad
#disappointing
#original
#<3
#smart
huge letdown. big ol intergalactic stinker
An inversion of Empire that never lives up to its own hype
I like the Star Wars series but I'm not very into it so this movie being really well written and well done makes me want to go back and read watch the series in order great movie highly recommend watching it
Fantastic! A must see this winter!
Expected a bit more. But still a great movie for any Star Wars fan.
worth seeing again back to back!!!!
This movie is exciting, well written, and graphically seconded to none.
beyond amazing. id give it 6 stars if I could
sooo many things going on, it was very creative and clever.
Absolutely amazing. a must see.
Love it 😍 was an amazing ❤️❤️ 🎥 🍿
beyond amazing a legendary epic movie to watch
Totally loved it! Not at all what I thought it was going to be, but fantastic! I have so many thoughts right now.
looking forward to seeing the new Star Wars whenever that is
as a longtime fan i truly enjoyed it.
Star Wars Episode 8 finally brings back the true feeling of a star wars movie. Rian Johnson delivers an epicly told story that strayed away slightly from the usual star wars model while retaining the core foundation and emotions of past star wars movies. The moments in this film. Priceless ones too. There were so many in this film which might be the second best star wars film ever made behind the Last Jedi of course.
It was fantastic go watch it already!
My take on the movie 🎥: Great action, a little too much dialogue, but necessary for the unfolding of the movie. For those of you who have grown up with Star Wars movies, you'll notice some dialogue that will sound all too familiar (you'll know towards the end of the movie, I won't spoil it for you) overall, a movie that will keep you entertained for more than 2 hours, a little plot twist that strays a little from the Original Star Wars movies, but enjoyable for newer, younger generations. 9/10 is my vote, as some of the acting sounded a little forced (no pun intended) and some of the script could have been better, but other than that, Good 👍 movie for Star Wars fans of all ages.
this film had all the right twists in all the right places.
Fun but horribly written with a weak villain, many inconsistencies, no concept or mythology of the force. the light saber fights are awesome lack fluidity or any of the martial arts you see in the prequels. I like Rey as a jedi however her progress is unrealistic it takes yeasrs to learn how to move rocks and master meditation the force she should not be able to best kylo Rey at all he is a trained jedi she is not. also kylo Ren is supposed to be the most powerful Jedi similar to Anakin Skywalker and just like Anakin Skywalker he ends up being a whiny b**** and not the villain that we need to carry the franchise he just needs to die and they need to get a new villain they should never have gotten rid of Luke Skywalker that was just retarded there should be a new Jedi Order and it needs to be a new Jedi Temple with New Jedi Knights Masters and characters that we can grow to love that will carry the franchise in the future there needs to be a republic and not a rebellion
This is a Star Wars that will leave you on the edge of your seat and tears on the edge of your eyelids. Entertaining to the very end. the negative things are little speed bumps that don't take away from the overall film.
it was ok, longer than it should have been. overall a bit underwhelming.
The movie was great. It was really funny in certain parts of the movie, which I didn't expect. And it wasn't forced humor either.
great movie.... though I still think force awaken is better
Just not as good as I thought would be!
the movie left me feeling disappointed
Too long and too many gotcha moments. Has it's moments though.
Didn't get to see it because Regal oversold their tickets and a whole group of people were told to go get a refund.....thanks for ruining my night
the force is weak with him!!
They used recycled scripts from Revenge of the Sith and Return of the Jedi
not bright like the other Star wars movies. and really not 3D don't spend the money on it unless you have a dicount or by one get one kinda of deal
Metacritic
A narrative that mixes, not always successfully, stirring moments and sensational action with angst and grim conflictedness on a galactic scale.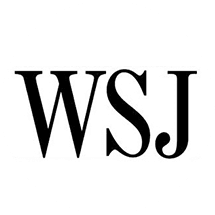 Joe Morgenstern
Wall Street Journal
Like many before it, The Last Jedi has already been hailed as the best Star Wars movie since The Empire Strikes Back, and while that's true, it's too faint a compliment. It's a film of genuine beauty, one where you come away as eager to talk about the set design and the choreography as you do the fate of the galaxy or what might happen next.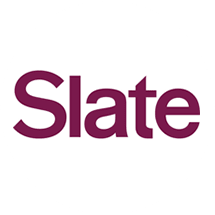 The space battles and lightsaber duels are appropriately exciting, but Johnson keeps a close eye on the human element that girds this galactic odyssey. Rather than simply regurgitating Star Wars' past, The Last Jedi emphatically builds on it.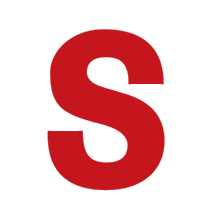 Tim Grierson
Screen International