Atom User Reviews for Star Wars: The Last Jedi
POPULAR TAGS
#epic
#great
#amazing
#fun
#surprising
#mustseebro
#blockbuster
#plottwist
#nextlevel
#mindblowing
#funny
#awesomesauce
#clever
#futuristic
#insane
#sad
#disappointing
#original
#<3
#smart
very disappointing. basically hoping for it to end
it was amazing. some will be negative because it wasn't what "they" wanted or "they" expected the movie has everything, dark, emotion, fun, awesome. it doesn't go the way you think it will. It's bold and ballsy, and that will alienate people. No one can't say it wasn't a well made together film with a well made plot. amazing film.
Not up not up to the caliber of the originals
it was an okay movie, Disney's obsession with witty jokes made the movie a tad annoying. if they would have put as much effort in having a continuous plot as they did in the witty jokes, it would have been a far better movie.
How can you do everything right technically and still do everything wrong? I wanted to see a single movie, not binge watch 5 episodes of "Star Wars: Netflix Original Series"
it sucks so hard nothing makes sense and not enough of the right people die once again sucks
muddied the story even more! terrible representation of the lore
Disney killed everything that George Lucas created. Disney wants to milk the cow so they revamped the story into a whole new direction. Very sad to say that this was a dissapointment.
huge letdown. big ol intergalactic stinker
An inversion of Empire that never lives up to its own hype
Incredibly gimmicky with no real plot, too many new characters with pointless "storylines."
Enjoyed the movie overall, was a little surprised that they spent time building the future for the force and even what a Leader is. But being more of a Star Wars book fan made it ideal for me. Well done!
I'm a huge Star Wars fan and I loathed this movie, even more than the prequels.
Definitely broke the mold in a good way. Wife liked it and she isn't even a fan.
I like the Star Wars series but I'm not very into it so this movie being really well written and well done makes me want to go back and read watch the series in order great movie highly recommend watching it
what a piece of crap this movie was. my Lord...
Leia coming back to life was super lame and unbelievable though
Not Worth it Disney was ruined a franchise...
the absolute worst Starwars movie ever made Disney should be ashamed. They made the movie have these overly kiddy moments that totally through you out of the moment. It also felt like they had about 5 dollars in the animation budget whlie the Diamond foxes were beautiful everything else were just puppets which im sure will be the hot new toy this year.
Help us JJ Abrahams! Your're our only hope.
Something new and original.
too awesome for words 5 Stars ain't enough stars
fell asleep and woke up to more trash
Lots of surprises for this episode what you think you know throw it away.
totally next level experience
Much better than The Force Awakens
very disappointing. I might be the only one who thinks this but I was not happy with it whatsoever. to say why would ruin the movie for everyone who would find it enjoyable.
For those of us who have read most of the Star Wars books, the writers have taken some major liberties with the way certain aspects of 7 & 8 have been portrayed. Han Solo did not die in previous stories not to mention he had 3 kids...none were name Ben or Kylo Ren. Ben was actually Luke's kid. Anyway, mixing up some of the facts and borrowing really pissed me off for #7. But, I will say that the end the Last Jedi was good. It was a fitting ending, and anyone who says they didn't respect Luke doesn't understand the way of the Jedi in hundreds of books. Watch it for yourself and have fun. I have a new hope for the franchise after this movie and Rogue One.
Fantastic! A must see this winter!
Expected a bit more. But still a great movie for any Star Wars fan.
worth seeing again back to back!!!!
This movie is exciting, well written, and graphically seconded to none.
beyond amazing. id give it 6 stars if I could
sooo many things going on, it was very creative and clever.
Absolutely amazing. a must see.
Love it 😍 was an amazing ❤️❤️ 🎥 🍿
Metacritic
While there are some solid nuggets of deep-cut easter eggs for hardcore fans, what is so extraordinary about The Last Jedi is that this is the first post-Lucas Star Wars film that feels free to dance to its own beat.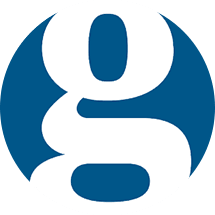 Jordan Hoffman
The Guardian
Star Wars: The Last Jedi has more than enough action, humor and stuff blowing up to thoroughly satisfy fans of the long-running franchise.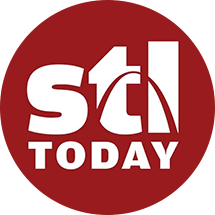 Calvin Wilson
St. Louis Post-Dispatch
The Last Jedi is a film of moments. There are perhaps a half-dozen of them: goose-pimple inducing, fist-pump encouraging, heart-racing bursts of cinematic satisfaction. The problem is that the narrative threads connecting them are lazily knitted and sometimes tangled or broken.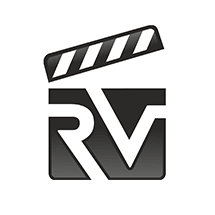 James Berardinelli
ReelViews