Atom User Reviews for Star Wars: The Force Awakens
POPULAR TAGS
#epic
#great
#theforceisstrong
#mustseebro
#blockbuster
#fun
#surprising
#nextlevel
#<3
#amazing
#mustsee
#awesome
#plottwist
#starwars
#thebest
#clever
#theforceisstrongwiththismovie
#sad
#fantastic
#futuristic
can I give more than five stars
A worthy addition to the Star Wars saga!
The RIGHT way to continue an epic story.
Everything the prequels weren't
Had a lot of different areas that could have been fixed.
It was a good movie but, left waiting for somthing over the top....
Shares many parallels with episode IV. Plot twists were predictable and almost felt fan fiction-esk at times. was still an enjoyable experience.
Kinda cheesey. Definitely a Disney movie in that regard.
Going to be murdered but I just wasn't a fan!
Wish we would have seen more LS ;)
Meh, it's Star Wars. Lives up to the record.
Had the nostalgic feel of the original Star Wars!
NO SPOILERS....Star Wars Episode VII was in my opinion one of the best in the series! I had so much fun watching this film and it's completely better than the previous prequels. Great story as well as characters old and new. You'll be on the edge of your seat the whole time! Can't wait for Episode VIII, I give this movie 5 Stars all the way!!!
Disappointing ending but still greatness.
what is this manner of awesomeness?! Must.. have.. more!
Great start to a new trilogy and more. Must see for Star Wars fans.
Interesting and different from the original canon on the who is who etc etc
Honestly, more than I could have expected. wonderful touches of nostalgia while setting the stage for a new Era of space adventure.
This was awesome! Thank you! Can't wait for Episode 8!!!!!!!!!!!!!!!!
This should have been what we waited to go see 16 years ago!!!
Fen, good actor, Rain ok actor, Kyli Ren good for the movie. Sorry Han & Leia didn't really add. Nice lines but you've seen this movie before, no real twists. Really predictable.
j.j did great job keeping story lines ,but also left us wanting more
this is the best star wars yet!
Very fun movie! A good start to a new series mixed with a lot of nostalgia.
This movie was everything I wanted it to be and more I loved the characters I loved the action the acting everything in this movie was fantastic! Star Wars is back baby!
Has that original 3 feel. Thank God !!!!
had a wonderful time seeing the movie with my niece. 👍 must see film.
Flows really well from the end of episode 6! You've got to see this!
This was a very different Star Wars movie but it was amazing but also very sad. I can't wait for the years to come on the series!!!!!!
Can't even put into words how good this was. If you like Star Wars, this is a must see.
Brings back the Epic Star Wars feel.
can't Waite til next movie
I enjoyed it, but the parallels were a bit heavy-handed. also the villain was like a 5 year old throwing a tantrum.
Metacritic
Star Wars is fun again. Fans whose love for the series was forged with the Original Trilogy will see too much they recognize (and, later, missed) not to love this effort.
Michael Burgin
Paste Magazine
It exists less as a meaningful extension of its world than as a fan-service deployment device.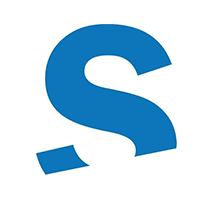 Sam C. Mac
Slant Magazine
Like their Star Wars forebears, Boyega's Finn and Ridley's Rey are brave, funny, and admirable but also imperfect, uncertain, and sometimes afraid. That is to say, they're genuine, multisided characters with believable motivations—no small victory in a movie designed with the express purpose of breaking world box-office records.