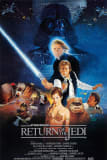 Star Wars: Episode VI - Return of the Jedi
Find Movie Theaters & Showtimes
for
near
Set your location to find movies & theaters nearby
in
COMING SOON
Check back soon for more information.
Videos & Photos
Teaser Trailer for Star Wars: Return Of The Jedi

(00:17)

Short Trailer for Star Wars: Return Of The Jedi

(00:32)
Movie Info & Cast
Synopsis
In the epic conclusion of the saga, the Empire prepares to crush the Rebellion with a more powerful Death Star while the Rebel fleet mounts a massive attack on the space station. Luke Skywalker confronts his father Darth Vader in a final climactic duel before the evil Emperor. In the last second, Vader makes a momentous choice: he destroys the Emperor and saves his son. The Empire is finally defeated, the Sith are destroyed, and Anakin Skywalker is thus redeemed. At long last, freedom is restored to the galaxy.
Cast
Mark Hamill
Harrison Ford
Carrie Fisher
Billy Dee Williams
Anthony Daniels
Peter Mayhew
Sebastian Shaw
Ian McDiarmid
Frank Oz
James Earl Jones
Did You Know?
Trivia
Nien Nunb, Lando's co-pilot, speaks a Kenyan dialect called Haya. According to sound designer Ben Burtt, the lines were delivered by Kipsang Rotich, a Kenyan student living in the U.S., and are actually correct Hayan translations of the English text. Audiences in Kenya were reportedly very thrilled to hear their language spoken in proper context.
See more »
Goofs
The aerial on Boba Fett's helmet swaps sides numerous times (flipped shots).
See more »
Quotes
[approaching R2-D2]
Luke Skywalker: I can't do it, R2. I can't go on alone.
Obi-Wan: He's more machine now than man. Twisted and evil.
Luke Skywalker: I can't do it, Ben.
Obi-Wan: You cannot escape your destiny. You must face Darth Vader again.
Luke Skywalker: I can't kill my own father.
Obi-Wan: Then the Emperor has already won. You were our only hope.
Luke Skywalker: Yoda spoke of another.
Obi-Wan: The other he spoke of is your twin sister.
Luke Skywalker: But I have no sister.
Obi-Wan: Hmm. To protect you both from the Emperor, you were hidden from your father when you were born. The Emperor knew, as I did, if Anakin were to have any offspring, they would be a threat to him. That is the reason why your sister remains safely anonymous.
Luke Skywalker: Leia! Leia is my sister.
[from out of sight]
Obi-Wan: Yoda and I will always be with you.
Obi-Wan: Your insight serves you well. Bury your feelings deep down, Luke. They do you credit, but they could be made to serve the Emperor.
Luke Skywalker: Obi-Wan.
[Obi-Wan's spirit approaches Luke]
Luke Skywalker: Ben! Why didn't you tell me? You told me that Darth Vader betrayed and murdered my father.
Obi-Wan: Your father... was seduced by the Dark Side of the Force. He ceased to be the Jedi Anakin Skywalker and "became" the Sith Darth Vader. When that happened, the good man who was your father was destroyed. So, what I told you was true... from a certain point of view.
Luke Skywalker: A certain point of view?
Obi-Wan: Luke, you're going to find that many of the truths we cling to depend greatly on our own point of view. Anakin was a good friend. When I first met him, your father was already a great pilot. But I was amazed how strongly the Force was with him. I took it upon myself to train him as a Jedi. I thought that I could instruct him just as well as Yoda. I was wrong.
Luke Skywalker: There is still good in him.
See more »
Atom User Reviews
Metacritic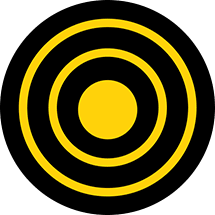 Roger Ebert
Chicago Sun-Times
But with 'Jedi,' listen to the creaking, huge metal door that opens and leads the androids C-3PO and R2-D2 to the cave of Jabba the Hutt, where, at the beginning of the film, good-guy space pilot Han Solo is frozen in a carbonite mold like some kind of nouvelle cuisine side dish. It will remind old-time radio listeners of the creaking door of the 'Inner Sanctum' show, and it serves the same purpose. Both are doorways to adventure...And before this portion of the 'Star Wars' saga is history, let us take time to praise the principal performers.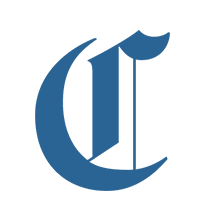 Gene Siskel
Chicago Tribune