Atom User Reviews for Spirited Away - Studio Ghibli Fest 2018
POPULAR TAGS
#beautiful
#magical
#fantasy
#original
#familyfriendly
#epic
#fun
#mustseebro
#inspiring
#mustsee
#great
#seeingitagain
#anime
#<3
#allthefeels
#kidslovedit
#insightful
#clever
#smart
#greatvisualfx
We have all the Studio Ghibli movies at home, but it doesn't hold a candle to the "big screen". I will go again and again.
Wonderful to finally see this in theater with my daughter.
My favorite movie of all time, and I love being able to see it on the big screen!
Always watched this movie on a small screen but it took it to the next level on a big screen. Loved it!
Studio Ghibli always takes my breath away!
One of my favorite Studio Ghibli/Hayao Miyazaki movies. I've seen it many time but was breathtaking in theatres. A must see
Amazing to finally get to see Spirited Away on the big screen! Totally worth it.
Love the art work every frame is a work of art
Great movie it's always a pleasure getting to watch it again.
It's a wonderful experience. One of a kind that you will always remember.
Such a cute and funny movie to enjoy!
Probably the best animated film I've ever seen.
This movie is amazing! Magical for all ages.
I've have watched this movie like 500 times, great experience to finally watch it in the big screen
Only the best movie ever made!
A beautifully crafted storytelling that will leave you with a nice feeling inside.
Excellent animation, imaginative and creative story and characters
This was a fantastic movie!
Beautiful animation movie, perhaps my favorite from Studio Ghibli. But despite having tickets for the Japanese version with subtitles, AMC launched (with 20mn of delay) the English version! Still a magical movie but you had one job AMC!
My first time watching this film. A true masterpiece
Getting to watch this film on the big screen, allowing a person take in the beautiful details, makes it even more special.
first time ive watched it since it came out 16 years ago, it was absolutely timeless
Beautiful movie, first time watching it on the big screen and it was absolutely worth every penny!
Loved it. Gorgeous story.
As beautiful as it was when it first came out.
Great movie for all, never gonna stop watching this awesome film. Come on Miyazaki, give us a sequel equal or better!
One of my favorite Anime! Finally got to see it in theaters.
Beautiful & memorable. A dream made art.
Perhaps one of the top most engaging films of all time. Wild and challenging.
This is one of the most original, magical movies ever made and enjoyed by both kids and adults alike. It's immediately one of the most original stories that keeps delivering visually and plot-wise throughout. This should be the playbook for making animated movies for kids: fun, imaginative, adventurous, and kind.
I've always loved this movie and we got to take our 5 year old today. She had a blast and loved the film, when we left she said it felt like a dream. Studio Ghibli is quickly becoming one of her favorite film producers to watch so this was a very special treat!
I really enjoyed the movie.
Loved seeing such a magical movie on the big screen. It would have been better without the 40 mins of crap repeated over and over before it. The 'show time' should actually be the show time.
It's was good but this mean white man told us to shut up
Brings nostalgia of a wonderful story.
A truly magical film and storyline, I got lost in it and loved every moment! probably takes the place as my top favorite of Miyazaki's films!
Metacritic
Miyazaki is the Pied Piper -- see Spirited Away and you'll follow him anywhere.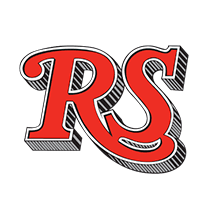 Peter Travers
Rolling Stone
It's enchanting and delightful in its own way, and has a good heart. It is the best animated film of recent years, the latest work by Hayao Miyazaki, the Japanese master who is a god to the Disney animators.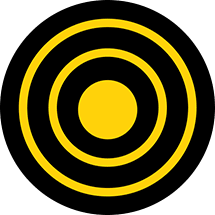 Roger Ebert
Chicago Sun-Times