Atom User Reviews for Spiral: SAW
POPULAR TAGS
#intense
#surprising
#greatcast
#clever
#creepy
#great
#mustseebro
#seeingitagain
#predictable
#gory
#mustsee
#terrifying
#heartpounding
#leavekidsathome
#justokay
#smart
#chrisrock
#datenight
#greatvisualfx
#actionpacked
It was pretty good, you don't really need to see the other SAW movies to like or dislike this movie. Chris Rock wasn't bad and Samuel L Jackson was well, Samuel L Jackson. If you like this type of movie, then you will probably enjoy this.
EASILY TOP 3 BEST SAW FILMS
At no point was I entirely engrossed in the film or on the edge of my seat wondering what the next clue will be. This seems like a cash grab, something they threw together with Chris Rock as the big name because they knew it would draw in viewers. Decent movie, but something I could have watched at home.
I was late because my girlfriend took forever getting ready but from the part I did see it's a good movie
an enjoyable movie that falls a little short more of a spinoff then a sequel to the main franchise
Great Movie, everything lines up pretty nicely and the ending makes me hope for a sequel.
This was a great movie! Chris did an amazing job!!! #SPIRAL!
Great cast. I truly loved seeing Chris Rock in this type of movie! Love the twists!
An abrupt ending that gave me whiplash more than the original Hills Have Eyes
Good movie.. not a boring or dull moment
Insane! Crazy, interesting plot with surprise ending
Chris Rock did a great job.
This movie has my utmost respect. 4/5 because nothing is perfect and I'm traumatized.
The plot was good, gruesome good, only thing that made this movie TRASH was Chris Rock and his bad acting !!!!
Chris Rock, sadly, isn't much of an actor.
A worthy and amazing why to return to this franchise. There's actually a plot and acting. Definitely buying when available.
disappointed, some acting was not good
Interesting addition to an epic movie franchise!
AWESOME MOVIE ! Bring your snacks !
Amazing! Fresh new take on the Saw franchise
Loved it Chris Rock made this movie!!! I want to watch it again
I would rate this film from 1-10 and I give this movie a solid 5 out of 10. This film felt rushed and had no train of thought, most of the film was predictable and somewhat boring. This film isn't as good as it's predecessor film SAW. This film feels as just another prequel that was thrown to just make some profit. I'd recommend wait until it's released on disc or rent it if u are a fan of the SAW films.
The movie was okay its extremely hit or miss I didnt expect chris rock to act as good as he did unfortunately I would put this in the top 3 saw movies but that doesnt say much
It gives you your money's worth. Best movie in the franchise in my opinion. Chris Rock and Samuel L. Jackson are fantastic!
It was better than I thought. Give Chris Rock a chance
a suspense through the entire film other than the puppet voice sounded low
I was very pleased with this film. Chris Rock was amazing as was the movie itself.
Left me wondering at the end.
Good for Saw fans -which I am- but the killer was predictable. But I liked the movie 👍
Predictable. But funny!(sometimes) Too gorey for me.
Loved the new twist on a old franchise by telling the story from the point of a police officer though it did feel like it was trying at times to be political or make a political statement by saying a lot of police officers are dirty or guilty of bad things when the truth is like any group their are both good and bad apples
Fan-frickin-tastic movie! finally a good movie is released after a long dry spell.
Could of been better but still a good time for a fan
Chris rocks comedy was better than the movie its self
The movie was great! I only gave 4/5 stars because the voice of "Jigsaw" was not threatening at all. It sounded like it was Kermit the Frog. That was my only complaint.
If you pay attention you can catch some things but if you don't they play back some important moments.
Very interesting to watch Different perspective of what it is
The audio in our theatre sucked. Also, the tickets we ordered through the app were not the seats we got. I reserved front row, got back row, corner.
Great but predictable. Chris Rock did his best but some of the scenes just weren't believable. I'm a fan of Fargo's last season too.
This was literally murder porn
very good very graphic and the sound effects were on point . very interesting plot twist cant wait for the sequel .
This Movie had Potential but it's obvious who the killer is!
Decent but predictable twist, must watch if you like suspense and gore.
Metacritic
Spiral, however, doesn't chart its own course as much as simply try to have it both ways. And if the title implies a certain motion, the main direction the movie heads is essentially down the drain.
Spiral delivers when it comes to gore, if that's your thing, and appropriately dour aesthetics — but not much else. That's a shame, because the story's themes, from the unreformable nature of the police department to the cost of integrity in a space that values power above all else, could not be more relevant.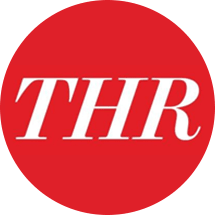 Lovia Gyarkye
The Hollywood Reporter
A sequel that hopes to court Saw fans and mainstream audiences alike, Spiral: From the Book of Saw is likely to alienate them both. It's a hollow imitation of the series, unable to meet its most basic visual and narrative expectations. It's also a bad film in general, which tries to tell a socially relevant story that it can't seem to handle.