Atom User Reviews for Spider-Man: No Way Home
POPULAR TAGS
#mustsee
#epic
#amazing
#actionpacked
#great
#seeingitagain
#blockbuster
#mustseebro
#hilarious
#greatcast
#allthefeels
#surprising
#intense
#greatvisualfx
#heartpounding
#awardbuzz
#familyfriendly
#<3
#inspiring
#clever
The movie went by too quickly and yet it didn't feel like it. Worth every minute.
Greatest spider man move ever!!!
I didn't go I need a refund please
You cry 😢 😭 and it's OK!! its what makes YOU!! a human being it's what makes You... well you.. 😭😭 this movie got me on my felling 😞😞
BEST SPIDERMAN HAS EVER BEEN
well it's been a long time coming since 2020. and the wait has paid off. it's a roller coaster of stories and they tackled a lot. sad stories, happy stories, funny stories and exciting stories for us comic book fans u will not be disappointed for some. but overall I praise this one for sure in the marvel movies story lines. can't wait for doctor strange 2 as well. the cast was excellent for each of the actors and actresses in the movie. by far the best for last.
Best movie I've seen in my 27 years of LIFE
Freaking awesome movie!! Hands down one of the greatest spider-man movie !! Is a roller coaster of emotions! 2 post credits as well
This movie is for Spider Man fans
Holy cow! The director dubbed it "Spider-Man Endgame" and I totally agree. The opening night crowd cheered out loud multiple times. This movie is a gift for people who love Spiderman!
The best part of watching this incredible movie was that I felt like a kid again. This film may have a long runtime, but it's fast-paced and action packed sequences make it feel shorter. It's totally worth experiencing this movie in a theater with fellow marvel fans- because trust me you're going to love it. Also, this was Tom Holland's best portrayal as Spider-Man yet, and I think he really showed the true character complexities of being Peter Parker and you're friendly neighborhood Spider-Man. Go see it!
just go see this movie. it's something else
Best Marvel since Endgame and in the top 10 maybe even top 7 all time Marvel movies. Definitely the best Spider-Man in my opinion. Yes 2 was great but this movie had so much and played it perfectly. The nostalgia made me so happy. The entire theatre cheered 4 times in total. This is a wonderful movie and I'll be seeing it again. The end credit ticked me off though. It's just the Strange trailer. I really wanted something to set up the next chapters. Not a pure plug. Overall though I loved the movie experience again. I've seen a dozen or so since the pandemic started and this was the first time I felt excited about one of my favorite things to do in this world again.
Stared slow, but was great just wish the original Spiderman would of took the lead more letting tom lead was weird since he barely know what to do any other time
Best Spider-Man movie made
top 2 spiderman movie and its not 2
that was the best marvel movie ever
Single Handily the greatest thing i've ever seen.
best Spider man movie ever
Best Marvel Movie of All Time
Not for kids, very violent. They asked to leave.
Such a good movie. Easily my favorite Marvel movie since Endgame. Tom was great, the plot was fun, the callbacks and returning characters are great, and it's easily Tom's best Spiderman movie. I'd probably put it #3 on my Spiderman list behind only Spiderverse and the first Maguire Spiderman. Definitely a must see.
Greatest movie of all time
yep, as surreal as it was, it lived up the hype...
This movie was so good, definitely goes into the books as one of the greatest movies out there in the world!!!
Spider Man,you will not be disappointed....at all.Amazing cameo appearances. Must stay all the way to the ending.
Generations of Spider-Man fans can enjoy this film! There's something in it for everyone! The pacing was never boring or slow, and the callbacks to lines from previous films are hilarious without shifting focus of the main narrative. It's cleverly written and it has a lot of heart. I'm gonna go see it again.
Best Spiderman movie EVERRR!!! Had me going back to my teenage years 💕😭
Not very amazing. Missing logic at most parts. Movie is very slow at some sections. Zendaya and the friend was boring additions. Dr..Strange, Jamie Foxx and Dr. Octopus did well. My fav was to see Tobey on screen again.
The best movie ever but it was sad when aunt may died
Everything I wanted was in this film
The last couple scenes almost got Me. It was touching
best spider man movie ever
Then movie was awesome worth it all the way!!
My 2 favorite movie EVER. I LOVED THIS MOVIE HANDS DOWN. :)
Metacritic
It is what these films always are – source material for its own advertising campaign – but in this instance, it's little more, which might have been a problem if said campaign hadn't already proven such a roaring success.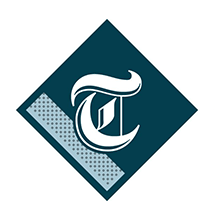 Robbie Collin
The Telegraph
Though delightful in places, the third entry in Sony's third Spider-Man cycle feels both overstocked and underwhelming.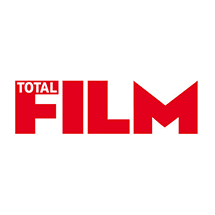 What makes the thing really fly – and it does still fly – is the witty energy of Jon Watts's direction and the fizzy chemistry between the core actors.
Donald Clarke
The Irish Times