Atom User Reviews for Spider-Man: Into the Spider-Verse
POPULAR TAGS
#mustsee
#great
#familyfriendly
#actionpacked
#greatvisualfx
#hilarious
#original
#clever
#inspiring
#amazing
#milesmorales
#awesome
#loveit
#seeingitagain
#epic
#mustseebro
#greatcast
#allthefeels
#perfect
#kidslovedit
Finally the Spider-Man movie we deserve. Make sure to stay until the very end for the after credits meme. I mean scene. The after credits scene ;)
this movie deserves to be nominated for so many awards. best superhero /animated/spiderman film
Best Spider-Man movie for the fans! STAN LEE CAMEO heartbreaking
Pretty overrated and safe. I was expecting something unique and innovative but other than the visuals it wasn't. Even the visuals became repetitive. The second half was rushed and character actions were forced because the plot called for it. Miles becomes top Spiderman right after getting his powers. Kingpin is out of character from what was established earlier for the ending. The second half was a mess. Too much forced humor to be family friendly
One of the greatest full length animation movies I have ever seen! The art jumps off the screen and completely captivates you.
This movie was incredible! Absolutely perfect in every way! It was a refreshing twist on a familiar hero!
Second time seeing it this weekend and kids want to know when we can go back!
Officially my new favorite spiderman movie. would love to see more comic book movies adapted in this style.
AMAZING MOVIE!!! MUST SEE!! saw it in 3d WOW!!! crazy good
Lots of recognition in this movie, cameos and what not. Did not disappoint. #ripstanlee
Just okay...wasn't expecting it to be a cartoon.
Visually creative. Miles is the most relatable spiderman yet.
A very well done movie and story. Family friendly. Very funny as well. RIP Stan Lee.
This movie was amazing start to finish. It never took itself too seriously and had me laughing at some great lines. Definitely recommend you to watch this movie.
All animation was fantastic except for King Pin (Wilson Fisk). They made him look like a poorly- drawn cartoon after trying so hard to make everything else look real.
Perfect way to introduce Miles Morales to the general public. Lots of fun!
It was a nice idea, the animation was good, and it had some funny parts but it did not keep me interested
I can't wait for it to come out on dvd.
I saw this movie 5 times in theaters and it never got old. Not once. Absolutely perfect, and i dont even care about superhero movies
Wow! I've been pretty sick of Spider-Man with all these reboots over the years, but Spiderverse offered such a fresh view on they characters. Of course the side villain was predictable, but that's superhero stories for you. It was awesome! Saw it twice and would see it a third time in a heartbeat.
It seemed like it took forever to get to anything... just wasn't my cup of tea
we love when Spiderman won. My children didnt like to see peter parker die. But I'd see it again.
There will always be one spider man PERIOD
It was racist because every spider person characters last name was Parker except Miles.
it was amazing. my kid is a Spiderman fan and seeing a brown boy like him as Spiderman was amazing for him. going to buy the movie. can't wait to see the sequel
I'm always torn with comic-book based movies, having actually bought, read, and collected virtually every Marvel title from the mid 1960s to the late 1980s. The movies do not generally do the comic books justice. But this has some very good, someone's subtle references to comic "facts" (ie what was in the original comic books) and the appearance of Peter Porker the Incredible Spider-Ham, i enjoyed immensely. The very best part of the movie was the final thanks and dedication after the credits to Stan Lee and Steve Ditko for inspiring several generations around the world too all be heroes in their own way.
The animation was the best I've ever seen out of sony, i am very impressed
My son loved it. (Me too) shhh...
Got that dang Sunflower song in my head xD
enjoyable and a visual treat. why this has earned less than weak films like captain Marvel and Aquaman is beside me. Go see it while its still on the big screen!
a little scary for young kids
it was awesome + that soundtrack was A1
One of the best Spider-Man! Unique and different. Best animation of the year!
Amazing movie honestly, the plot, characters, and storyline was great. 😁
Best Animated movie in a long time! Marvel never disappoints.
Soo much better than all of the others
I'm a huge spidey fan but this went way beyond my expectation
The best Spiderman movie ever!
Definitely one of my favorite movies ever!! Pls go see it!! I know I'm going again :D
Great spider man after the original. thanks
My favorite movie of 2018. (Its a fact that surprises me, but it's true!) Such an engaging, funny, genuine, exciting movie that holds up beautifully on repeat viewing.
Such a great and entertaining movie!
Loved the movie saw it twice.
My son super loved this movie...he is a big fan of Miles
Don't understand all the hype this movie received. Reminded me of Turtles Forever
Great movie for family night out.
This was the best movie of 2018.
pretty cool Spidey movie!
amazing movie great story great spiderman movie
Fantastic. Visually stunning.
Great concept 👍 rip stan lee 😭
I love this movie.. super good!
Great Cast.Good Story and impressive animation
great for the entire family.
This movie is easily one of my top movies of all time now. I saw it in theaters twice and absolutely LOVED it both times. Great visuals, great music, great story... Amazing
this movie is amazing. not pun intended but holy this movie is great it's a spiderman animation we've been waiting for.
definitely best Spiderman movie so far
very funny and I loved the unique comic book graphIcs
Watch out if you have epilepsy though!!! Lots of flashing lights!
It was a long movie but you really didn't realize it. My son Loved it and I didn't sleep through it.
Where do I begin.... by far best animation film in a while, what A Great Way To Show Tribute to the man himself STAN LEE...... GONE BUT NEVER FORGOTTEN!!!Awesome Spider-Man movie! Definitely a 10 out of 10!
Metacritic
There's never been anything like this animated exaltation of the Spider-Man canon. The animation is glorious, and more faithful to its comic-book roots than any big-screen graphics in the past. The story is deliciously witty and preposterously complex, but perfectly comprehensible, whether or not you have studied quantum physics. The scale feels vast, yet the spirit is joyous. It's as if everyone had set out to make the best Spider-Man movie ever, which is exactly what they've done.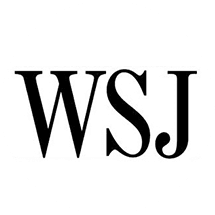 Joe Morgenstern
Wall Street Journal
After a solid decade of Marvel movies modeled on the same template, it's a thrill to watch one that's allowed to find its own rhythms, to play with form and content without contorting the plot to fit in a minor character who might become important five movies from now.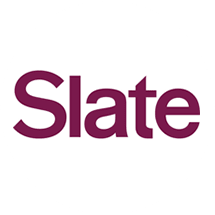 A confident blend of comic-book élan and stirring sentiment, Spider-Man: Into The Spider-Verse finds fresh ways to tell the familiar story of everyone's favourite web-slinger.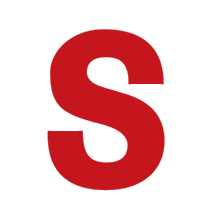 Tim Grierson
Screen International