Atom User Reviews for Spider-Man: Into the Spider-Verse
POPULAR TAGS
#mustsee
#great
#familyfriendly
#actionpacked
#greatvisualfx
#hilarious
#original
#clever
#inspiring
#amazing
#milesmorales
#awesome
#loveit
#seeingitagain
#epic
#mustseebro
#greatcast
#allthefeels
#perfect
#kidslovedit
this movie deserves to be nominated for so many awards. best superhero /animated/spiderman film
Best Spider-Man movie for the fans! STAN LEE CAMEO heartbreaking
Pretty overrated and safe. I was expecting something unique and innovative but other than the visuals it wasn't. Even the visuals became repetitive. The second half was rushed and character actions were forced because the plot called for it. Miles becomes top Spiderman right after getting his powers. Kingpin is out of character from what was established earlier for the ending. The second half was a mess. Too much forced humor to be family friendly
One of the greatest full length animation movies I have ever seen! The art jumps off the screen and completely captivates you.
This movie was incredible! Absolutely perfect in every way! It was a refreshing twist on a familiar hero!
Second time seeing it this weekend and kids want to know when we can go back!
AMAZING MOVIE!!! MUST SEE!! saw it in 3d WOW!!! crazy good
Lots of recognition in this movie, cameos and what not. Did not disappoint. #ripstanlee
Just okay...wasn't expecting it to be a cartoon.
Visually creative. Miles is the most relatable spiderman yet.
It was a nice idea, the animation was good, and it had some funny parts but it did not keep me interested
A very well done movie and story. Family friendly. Very funny as well. RIP Stan Lee.
This movie was amazing start to finish. It never took itself too seriously and had me laughing at some great lines. Definitely recommend you to watch this movie.
All animation was fantastic except for King Pin (Wilson Fisk). They made him look like a poorly- drawn cartoon after trying so hard to make everything else look real.
Perfect way to introduce Miles Morales to the general public. Lots of fun!
I can't wait for it to come out on dvd.
It was a long movie but you really didn't realize it. My son Loved it and I didn't sleep through it.
I saw this movie 5 times in theaters and it never got old. Not once. Absolutely perfect, and i dont even care about superhero movies
Wow! I've been pretty sick of Spider-Man with all these reboots over the years, but Spiderverse offered such a fresh view on they characters. Of course the side villain was predictable, but that's superhero stories for you. It was awesome! Saw it twice and would see it a third time in a heartbeat.
It seemed like it took forever to get to anything... just wasn't my cup of tea
we love when Spiderman won. My children didnt like to see peter parker die. But I'd see it again.
There will always be one spider man PERIOD
It was racist because every spider person characters last name was Parker except Miles.
I was expecting this to be a fun movie but nothing remarkable. I was blown away with the story, creativity, sound track — everything. Absolutely phenomenal.
Peni Parker is Waifu material
Best Spider-Man film ever
LITERALLY THE BEST MOVIE EVER
The best Spider-Man movie I have seen to date. It was visually stunning with a new perspective that was refreshing.
Awesome spinoff from something we already know, me and my daughter were wowed throughout the whole movie!
Whats up with numbers 17 and 42?
Didn't see it in 3D, but felt like the 2D version had a lot of "3D blur" like it was from the 3D version. Wished I liked it better, but just didn't end up leaving pumped.
Surprisingly well done. Must see for Marvel fans of all ages.
Out of this world. Might be the best Spiderman movie yet. Visuals were fantastic.
Great movie. Loved the respect given to comic books.
Good to see lighter plotlines for a super hero type movie.
The animation is 2nd to none!!!! #MustSee
This was the best spider-man movie yet, and to think it was animated. I really enjoyed the movie and have no Criticism yet, I took my girl friend who isn't really a fan of spider-man and once the movie was finished she looked over at me and said "I like Spider-Man now." Lol
what a fantastic ride. See this on the big screen to get all the easter eggs and meta references.
Metacritic
After a solid decade of Marvel movies modeled on the same template, it's a thrill to watch one that's allowed to find its own rhythms, to play with form and content without contorting the plot to fit in a minor character who might become important five movies from now.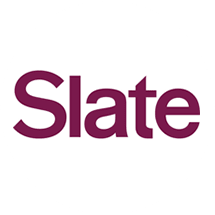 A confident blend of comic-book élan and stirring sentiment, Spider-Man: Into The Spider-Verse finds fresh ways to tell the familiar story of everyone's favourite web-slinger.
Tim Grierson
Screen Daily
Into the Spider-Verse really is the ultimate Spider-Man film in a lot of ways, the one that crystallizes the character's moral philosophy, his life lessons, his arachnid athleticism, and his quirky sense of humor into one hugely appealing package. It's pure dorky fun.