Atom User Reviews for Spider-Man: Far from Home
POPULAR TAGS
#actionpacked
#mustsee
#great
#hilarious
#greatvisualfx
#epic
#seeingitagain
#clever
#intense
#amazing
#funny
#greatcast
#familyfriendly
#blockbuster
#surprising
#mustseebro
#allthefeels
#smart
#wow
#phase4
don't hesitate. go see it...TWICE!
Great sequel to the first (Homecoming). If you love Spider-Man and read the comics, you'll love what happens in this film. And believe me, there is some serious shocking surprises.
Omg this movie was bunk. Save your money. I like Spider-Man and avenger movies but I have to be real.... this movie was trash🗑
Excellent until the ending credit scenes. Those will blow you away!!!!
If you don't see this movie you'll hate your life
AWESOME. Tom Holland is my Spider-Man.
Action scenes were better than homecoming... Jake as Mysterio is a great addition to the film
I did not buy this new Mary Jane, it is disappointing and frustrating to see bad casting of characters. No one buys the new Mary Jane, we all know that MJ is a hot Red head, nothing to do with this one. This for me, ruined the whole movie.
Overall Far From Home is a solid MCU movie and the cast did a great job with the characters! With that said, the movie felt safe and by the numbers. The action is solid, but the stakes never feel high. I think the best part about this one is the banter back and forth between the characters as it kept the quirky feel of Spider-Man.
Top 3 Spider-Man film for me
The cast was the best part of this movie by far, and some of the cinematography was stunning. Tom Holland is incredible as Spiderman once again. There are minor errors throughout the film, but overall it was solid. This film is filled with surprises to say the least - you have to see it in theaters (preferably IMAX)!
Great follow up to Homecoming. Marvel continues to build out their Universe with intriguing characters and interesting stories. Well worth a watch.
OMG Awesome my son liked it and I definitely enjoyed it. check it out be your own critic.
cool movie, hits all of typical superhero action notes while injecting some emotional reprieve from infinity war/endgame. writing gets predictable but overall not a bad way to spend two hours
Won't be disappointed. Must see movie of the summer.
This movie was Amazing!!! Wow well done Marvel!!! Stay after the credits!!!
EDITH=even dead I'm the hero. Way 2 go Tony😁. Peter, get your big boy pants on😑. Nick & his potty words🙄🙉🙊. Happy & May😍
this movie was great! one of the best spiderman/marvel movies yet!
SUPER BORING AND PREDICTABLE. WASTE OF TIME. AND I AM A FAN OF SPIDER-MAN & MARVEL MOVIES. ANTMAN 2 WAS BETTER AND THAT MOVIE WAS HORRIBLE.
Man it was dope. Go see the damn thang.
We loved the movie, it had amazing Spidey moments and had a great story!
Very original. Great actors. Bit the writing feels too scripted and the humor to contrived and forced.
omg I loved it so much...I so cant wait to see what happens next
Mind blowing post credit and great overall
Spiderman becomes the man from the boy. #nextironman
this was a feel good movie.
A couple of cool Easter eggs!
Better Than Homecoming! Not 1..But 2 Post Credit Scenes! Best Spider-Man In A While. Spider-Man Is The Best Avenger!
Great movie, can't believe mysterio was a fake the whole time
I couldn't see it atom wouldn't refund me my money
Mysterio was up to times and perfect! Spider-Man is growing better and stronger! There are 2 spoilers at the end. Great movie!
awesome! must see in 4D. Had me laughing, crying, and laughing again. Marvel rarely fails to satisfy. 2 end credit scenes!
Action packed feel good spider man movie with a post credit scene that has quite the cliff hanger
Best spider man movie yet!
Watched it because of my investment in the MCU. It has its funny moments but wasn't as good as some of the other marvel movies.
The best Spiderman movie yet!
The movie was straight 🔥🔥🔥🔥🔥🔥
PETER TINGLE ACTIVATED!! Best Spiderman movie yet! Can't wait to see what's in store for Phase 4 #SecretInvasion 👀👀
Great film. Just was very expected and I wasn't surprised by anything except the post credit scenes. But I loved that surprise cameo!
Metacritic
Far From Home, which brings back Homecoming director Jon Watts and screenwriters Chris McKenna and Erik Sommers, sometimes strains to match the intensity of the all-out battles in its dialogue scenes, and there are too many exchanges where characters reel off a dozen overlapping half-jokes in the hopes that you'll come away with the feeling something funny was said.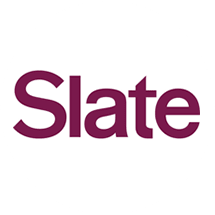 Spider-Man: Far From Home is best viewed as the dessert at the end of an elaborate and overindulgent tasting menu. You've already eaten twenty-two courses, you're totally stuffed and in no mood for more food, and then they bring out the cookie sampler with eight different kinds of homemade sweets and of course you eat it and you're even more full than before but it was worth it because the cookie sampler is amazing.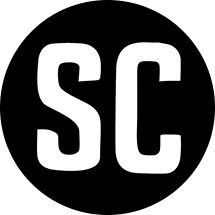 The young cast, led by Tom Holland as the bashful web-slinger and Zendaya as a shy girl slow to lose her inhibitions, is plenty appealing as well as funny. But without a proper, full-on villain, as well as an adequate substitute for Robert Downey Jr.'s late, oft-mentioned Tony Stark, this comes off as a less than glittering star in the Marvel firmament.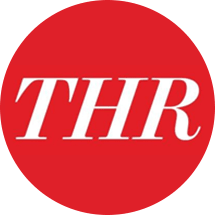 Todd McCarthy
The Hollywood Reporter