Atom User Reviews for Spider-Man: Far from Home
POPULAR TAGS
#actionpacked
#mustsee
#great
#hilarious
#greatvisualfx
#epic
#seeingitagain
#clever
#intense
#amazing
#greatcast
#funny
#familyfriendly
#blockbuster
#surprising
#mustseebro
#allthefeels
#smart
#wow
#phase4
don't hesitate. go see it...TWICE!
Great sequel to the first (Homecoming). If you love Spider-Man and read the comics, you'll love what happens in this film. And believe me, there is some serious shocking surprises.
Omg this movie was bunk. Save your money. I like Spider-Man and avenger movies but I have to be real.... this movie was trash🗑
Excellent until the ending credit scenes. Those will blow you away!!!!
If you don't see this movie you'll hate your life
AWESOME. Tom Holland is my Spider-Man.
Action scenes were better than homecoming... Jake as Mysterio is a great addition to the film
Overall Far From Home is a solid MCU movie and the cast did a great job with the characters! With that said, the movie felt safe and by the numbers. The action is solid, but the stakes never feel high. I think the best part about this one is the banter back and forth between the characters as it kept the quirky feel of Spider-Man.
The cast was the best part of this movie by far, and some of the cinematography was stunning. Tom Holland is incredible as Spiderman once again. There are minor errors throughout the film, but overall it was solid. This film is filled with surprises to say the least - you have to see it in theaters (preferably IMAX)!
I did not buy this new Mary Jane, it is disappointing and frustrating to see bad casting of characters. No one buys the new Mary Jane, we all know that MJ is a hot Red head, nothing to do with this one. This for me, ruined the whole movie.
Top 3 Spider-Man film for me
Great follow up to Homecoming. Marvel continues to build out their Universe with intriguing characters and interesting stories. Well worth a watch.
OMG Awesome my son liked it and I definitely enjoyed it. check it out be your own critic.
cool movie, hits all of typical superhero action notes while injecting some emotional reprieve from infinity war/endgame. writing gets predictable but overall not a bad way to spend two hours
Won't be disappointed. Must see movie of the summer.
This movie was Amazing!!! Wow well done Marvel!!! Stay after the credits!!!
EDITH=even dead I'm the hero. Way 2 go Tony😁. Peter, get your big boy pants on😑. Nick & his potty words🙄🙉🙊. Happy & May😍
Man it was dope. Go see the damn thang.
This movie was good better than averages end game! Good shocking moments, lot of laughter. You think the movie is over but it always had a twist. Must See!!! Best Spider-Man movie out!
We loved the movie, it had amazing Spidey moments and had a great story!
Very original. Great actors. Bit the writing feels too scripted and the humor to contrived and forced.
omg I loved it so much...I so cant wait to see what happens next
Mind blowing post credit and great overall
Spiderman becomes the man from the boy. #nextironman
this was a feel good movie.
A couple of cool Easter eggs!
this movie was great! one of the best spiderman/marvel movies yet!
Better Than Homecoming! Not 1..But 2 Post Credit Scenes! Best Spider-Man In A While. Spider-Man Is The Best Avenger!
Great movie, can't believe mysterio was a fake the whole time
i didn't see the first one but still understood it for the most part. really action packed and fun to watch
I have so much fun, surprisingly upbeat and so funny
Movie was just ok. Like the Amazing Spiderman set of movies. Thses last two with Tom H. were just ok.
I love the marvel franchise and always loved Spider-Man. Great plot. Amazing visuals and script. I can't wait for the next one!!!!
must see for Marvel fans. great addition to the Spiderverse!
Picking up where Endgame left off, Marvel continues to amaze me with the continuity and scope of their movies. See it! But, make sure you see Endgame first. And, stay all the way to the very end!
It's just AMAZING I loved it since it started, must see in 3D
SPIDER-MAN just one of the best superheroes EVER
This is terrible and not Spiderman.
Very entertaining overall.. Better than the first in my opinion. If you have the chance definitely watch it.
Great plot that challenges the characters and keeps the audience on the edge of their seat for a great action packed movie
Great twists and a lot of fun! Spider-Man fans will absolutely love this movie!
a great story in many ways. a kid forced to grow up, to carry on someone else's legacy.
Im not a spiderman person but I went to go see this with my teenage son and I loved it! This is the best spiderman movie ever! Thanks to atom T-mobile Tuesday I only payed half the price as well!
Awesome movie! Should not miss it!
Great movie but a little long for the younger kids, even if they enjoy marvel movies, just too much plot building. The adults and older kids loved it though.
I love Spider-Man with all my heart 🥺
Is a solid movie great visual effects
it's a great movie and I would see it again.
The movie is enjoyable, but it is nothing deep or truly interesting.
Absolutely LOVED IT!! Definitely going back and see it again
Loved it! Tom Holland is Peter Parker. Jake Gyllenhaal killed it!
Well I didn't hate it. It was predictable and safe at times, yet still had some surprises and twists. Great special effects, though I find the fight scenes a tad longer than needed. There were some inconsistencies in the scenes. MJ is out of comic book character, hopefully she will improve in the next movie, there's no chemistry or attraction between her and Spider-Man or the actors on screen who play them. Overall, worth seeing . The new villan was truer to comic book version. The movie has a great ending!
By far a good movie for a Spider Man movie
The movie is amazing go see it now
Action packed a big twist MAKE SURE YOU STAY FOR POST CREDITS
What a fitting end to Phase 4 of the MCU. Expertly done, and remember to stay for the mid and post credit scene.
Best movie of franchise! Don't leave until the lights come up in theatre. Couple of after credit scenes you shouldn't miss!
Good twist and plot. Still has the amusing dialogue that Marvel brings again and again, with good action scenes as well.
Loved the villain and plenty of action mixed with good humor.
The best Spider-Man movie
They really got me. Because of trailers had me mad like what that's right. but they did do it right!!!
The action was really well done. fun movie all around.
I've seen it 6 times. Only Endgame I've seen more! Excellent Spidey movie!
Loved it! Easily as good as the first if not better!
Metacritic
Far From Home rather quickly segues from a soapy tale of life and love among the denizens of Midtown High School into a narrative where characters invoke George Orwell, question objective reality, claim truth as their own, and are enveloped in the kind of catastrophic inter-dimensional destruction that just seems like a way of not telling a coherent story.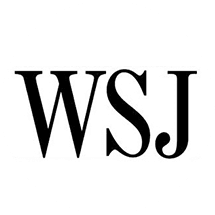 John Anderson
Wall Street Journal
Far From Home, which brings back Homecoming director Jon Watts and screenwriters Chris McKenna and Erik Sommers, sometimes strains to match the intensity of the all-out battles in its dialogue scenes, and there are too many exchanges where characters reel off a dozen overlapping half-jokes in the hopes that you'll come away with the feeling something funny was said.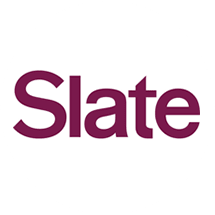 Spider-Man: Far From Home is best viewed as the dessert at the end of an elaborate and overindulgent tasting menu. You've already eaten twenty-two courses, you're totally stuffed and in no mood for more food, and then they bring out the cookie sampler with eight different kinds of homemade sweets and of course you eat it and you're even more full than before but it was worth it because the cookie sampler is amazing.