Atom User Reviews for Space Jam: A New Legacy
POPULAR TAGS
#familyfriendly
#kidslovedit
#hilarious
#greatcast
#great
#lol
#mustsee
#allthefeels
#mustseebro
#greatvisualfx
#seeingitagain
#epic
#inspiring
#surprising
#clever
#justokay
#actionpacked
#amazing
#blockbuster
#<3
Ehhhh it looks cool. Terrible acting and storyline is everywhere
to say LeBron James was acting is an insult to the entire industry.
This was the worst movie I have ever seen in a theater. This should have never made it to the big screen. Original was 1000x better. I literally couldn't keep my eyes open. Horrible acting by Lebron. Stick to the court where your talent is. I feel I should get a refund and at least 5 free movies for my wasted time watching this.
sorry but it was nothing but LeBron and Warner Brothers pandering
Can't hold a candle to the original. I'm a lebron fan but he needs to limit his acting to the court. Not worth the money.
It's was ok, bad acting by LeBron. Did even feel like he was into it with his characters voice. Even some kids were getting bored. Should have just watch it on TV for FREE.
Movie should be rated R. Worst basketball movie ever. Demonic and frightening. Not for children. Space Jam 1 is an A+, this one is F-. But LeBron was OK.
It gave me a headache…wish there was more looney tunes and less chaotic mess!!
The name of the movie shouldn't have been called Space Jam. Should've been called NBA Jam. Story was good but the actual game was TRASH
LOVED IT CONGRATULATIONS LEBRON
Best movie ever!!!!!!!!! It was so amazing and so sweet that I cried. I was in tears! I recommend this to everyone. Go and see this movie! You won't regret it. My heart was pounding with joy and excitement. I LOVE THIS MOVIE!!!! 😍😊☺️❤️💝😍🔥🙂♥️💓💗💖😆😢😇
The son was pretty unlikeable in my opinion for most of the movie and I could not stand the villain. I know he's a villain and you aren't supposed to like him but he was more annoying than anything.
A good family movie. Enjoyable, though probably not worth a rewatch unless you want to find as many Easter eggs or references as possible.
Highly recommended seeing this if ur a fan of Lebron James
It was alright but a little to cringe for me overall the movie was decent
Cast was excellent!! Lebron's acting was on point. The movie was very heartfelt, with a message, surrounding hard work and integrity. I highly recommend this film, and I'd go see it again.
The entire first half of the film is just an ego stroke for LeBron James, which unless you are a LeBron fan, it's entirely unwatchable. I'm the second half the movie is basically the original Space Jam with only one or two good jokes.
Watchable but predictable.
It was exactly what I expected with a couple twists !
it's a bit slow at times but I absolutely loved this movie!!!
Terrible story. Poor acting. Nice CGI.
All three ten years olds approved...
We really enjoyed it. Everything Excellent!!! We are so proud of LeBRON also. Do more movies.
Great movie but not as good as the original.
It was a fun family movie to watch.
Wasn't all that impressed, but was good for a younger family outing.
The kiddo loved the movie. It was a bit predictable for me but loved seeing all the WB movie/show/cartoon characters/references.
A kids film that was super enjoyable as a young adult who's a higher basketball fan. would recommend and definitely seeing again
CGI was Horrible and the acting was BADD. Lebron still trying to be Jordan
it was awesome. pretty cool.
Terrible film, acting just as bad.
Best space jam in a while
It's was funny and a story line.
I would had love to see more of the loonetoons
Not a bad sequel. They pay homage to the original several times and it was really funny.
This Space Jam was awesome-rific👍
Really enjoyed the message but story dragged a bit for kids and it wasn't really funny. It was fun and cool but not laugh out loud funny. Still good but not must see great.
We love this remake very funny and life lessons.
It was a step up from the very 1st space jam but it also did have room for more improvement which makes me happy
The movie was horrible made no sense
#WarnerBrothersThrowBacks
Metacritic
A New Legacy is much slicker and more appealing than the original Space Jam, in no small part because James is approximately 50 times the actor Jordan is. But it's also because corporations handing a bag of unrelated IP and ordering screenwriters to come up with a story around them is the template for most studio filmmaking now, if not all of contemporary existence.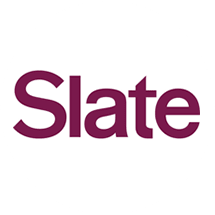 Space Jam: A New Legacy, both in its cravenly cynical development and release, is not a surprising film. The marketing didn't lie. This movie is exactly what it looks like. And it's a grim glimpse at a potential future of mainstream filmmaking. No thanks
The animation, consisting of both traditional 2D and CGI, is impressive, and there's certainly a lot of it. But it never feels as joyful as you'd hope, too often coming across like corporate machination than inspired imagination.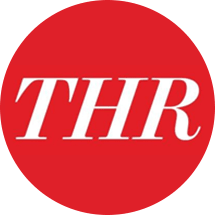 Frank Scheck
The Hollywood Reporter