Atom User Reviews for Space Jam: A New Legacy
POPULAR TAGS
#familyfriendly
#kidslovedit
#hilarious
#great
#greatcast
#lol
#mustsee
#allthefeels
#mustseebro
#greatvisualfx
#seeingitagain
#epic
#inspiring
#surprising
#clever
#justokay
#actionpacked
#amazing
#blockbuster
#<3
Ehhhh it looks cool. Terrible acting and storyline is everywhere
to say LeBron James was acting is an insult to the entire industry.
This was the worst movie I have ever seen in a theater. This should have never made it to the big screen. Original was 1000x better. I literally couldn't keep my eyes open. Horrible acting by Lebron. Stick to the court where your talent is. I feel I should get a refund and at least 5 free movies for my wasted time watching this.
sorry but it was nothing but LeBron and Warner Brothers pandering
Can't hold a candle to the original. I'm a lebron fan but he needs to limit his acting to the court. Not worth the money.
Movie should be rated R. Worst basketball movie ever. Demonic and frightening. Not for children. Space Jam 1 is an A+, this one is F-. But LeBron was OK.
It's was ok, bad acting by LeBron. Did even feel like he was into it with his characters voice. Even some kids were getting bored. Should have just watch it on TV for FREE.
The name of the movie shouldn't have been called Space Jam. Should've been called NBA Jam. Story was good but the actual game was TRASH
It gave me a headache…wish there was more looney tunes and less chaotic mess!!
LOVED IT CONGRATULATIONS LEBRON
Best movie ever!!!!!!!!! It was so amazing and so sweet that I cried. I was in tears! I recommend this to everyone. Go and see this movie! You won't regret it. My heart was pounding with joy and excitement. I LOVE THIS MOVIE!!!! 😍😊☺️❤️💝😍🔥🙂♥️💓💗💖😆😢😇
A good family movie. Enjoyable, though probably not worth a rewatch unless you want to find as many Easter eggs or references as possible.
The son was pretty unlikeable in my opinion for most of the movie and I could not stand the villain. I know he's a villain and you aren't supposed to like him but he was more annoying than anything.
Highly recommended seeing this if ur a fan of Lebron James
It was alright but a little to cringe for me overall the movie was decent
Cast was excellent!! Lebron's acting was on point. The movie was very heartfelt, with a message, surrounding hard work and integrity. I highly recommend this film, and I'd go see it again.
Really enjoyed the message but story dragged a bit for kids and it wasn't really funny. It was fun and cool but not laugh out loud funny. Still good but not must see great.
It didn't feel like it was worth the time of watching it! The acting was terrible. I know Lebron James is some famous basketball player, but he makes for a terrible actor. Sonequa Martin-Green on the other hand can be a good actress, but was given only a couple minutes of screen time, such a disappointment.
Not expecting any Oscars, but it was fun for me and the kids!
Not a bad sequel. They pay homage to the original several times and it was really funny.
Nice time. More for children than older folks with time to do better instead of seeing the end.
Horrible acting & screenwriting I love lebron, wB and etc... Leave the space jam alone for awhile ...a long while
The kid loved it. The adult fell asleep
Family really enjoyed it.
Terrible story. Poor acting. Nice CGI.
The kiddo loved the movie. It was a bit predictable for me but loved seeing all the WB movie/show/cartoon characters/references.
Such a great movie to see with the kids!!!
Great way to shift the narrative on Black Dads.
the old one is good but this one is good too .
If there was an option to give this 3.5 stars… I would've.
I enjoyed the movie it was perfect for the kids...it is the modern day version of the original Space Jam
Better than I expected but of course it's not mind blowing! I enjoyed the movie overall as a whole. Keep your expectations in check if you expect it to be like the original movie with Michael Jordan.
loved the movie honestly!
If your kid is under five or six they'll probably be bored. But older kids will like it and it's a lot of cartoon nostalgia for the adults.
The entire first half of the film is just an ego stroke for LeBron James, which unless you are a LeBron fan, it's entirely unwatchable. I'm the second half the movie is basically the original Space Jam with only one or two good jokes.
Lots of cool references and funny moments worth watching in theatres I had that summer movie vibe fun!
It was exactly what I expected with a couple twists !
It was okay. Lots of corporate flex character cameos and bad acting. Don Cheadle was the star of the movie, besides the toons. The LeBron lionizing at the outset was corny though. The gag about Michael B. Jordan was cute. Outside of that, the storyline was good enough for a re-boot of a 25 yr old concept.
All three ten years olds approved...
it's a bit slow at times but I absolutely loved this movie!!!
Stick to dribbling, leave the acting to MJ!
Metacritic
Space Jam 2's desire to tap into the nostalgia associated with its predecessor leaves the sequel feeling unoriginal and predictable.
Director Malcolm D. Lee ("Girls Trip," "The Best Man") and the credited screenwriters try to wring a little fun out of all this, and miss as often as they hit. But younger kids will eat up the eye candy and get a tiny taste of what The Looney Tunes were all about, even if this big budget monstrosity never comes close to the anarchy created by Chuck Jones, Tex Avery and the team at Warner Brothers' "Termite Terrace."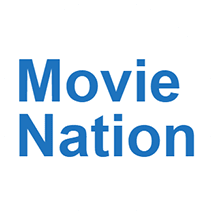 On the whole, I'd go with the 2018 basketball comedy "Uncle Drew" over either "Jams." One-joke movies, all three. But it helps when the gags don't stop at the reference point and dribble in place while the clock runs out.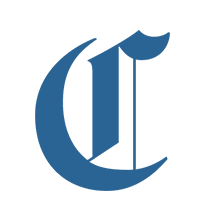 Michael Phillips
Chicago Tribune